The McLaren M23 designed by Gordon Coppuck, with input from John Barnard, was a development of the McLaren M16 Indianapolis 500 car and almost uniquely proved to be a Grand Prix winning car over 5 seasons 1973-1977 winning 2 World Drivers Titles, 1974-Emerson Fittipaldi and 1976-James Hunt and the Constructors World Title in 1974.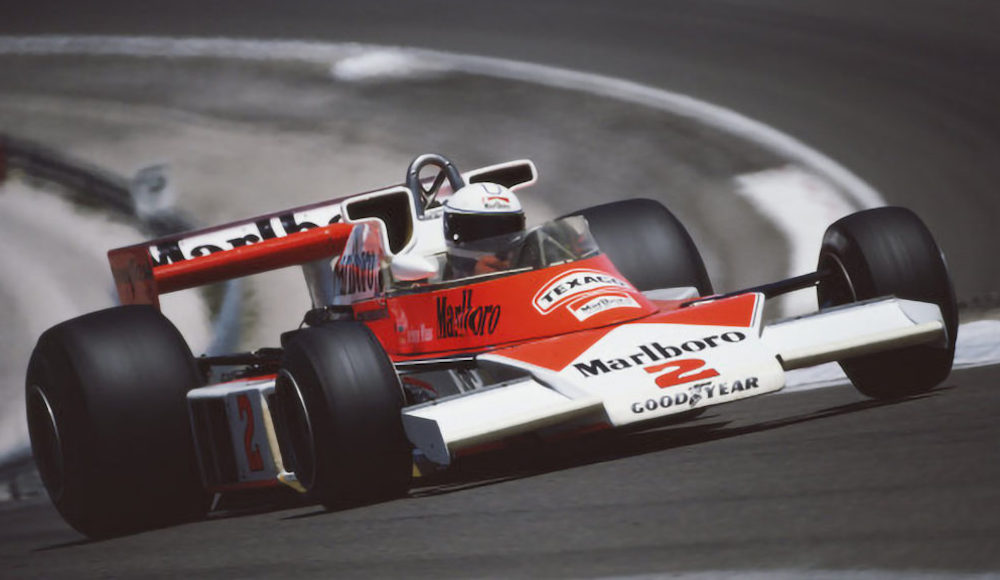 M23/12 was the last works M23 and raced for the team by Jochen Mass.
At the end of 1978 M23/12 was sold by McLaren to: Harley Cluxton (Grand Touring Cars) in Arizona and then in 1986 to: Steve Earl, original organiser of the Monterey Historic Races at Laguna Seca, then in 2007 to: McLaren collector Richard Griot who raced the car in a few historic events including the Monaco Historique 2014
Prepared by Hall & Hall the car still sports original paintwork and is fitted with a correct, long stroke, low miles Phil Reilly DFV and believed never to have had an accident.
There is a small spares package with the car.
Click here for further information!
Report by taylorandcrawley.com
---