Even though Porsche was dominating GT racing in the second half of the 1970s with the 935, the Kremer brothers believed that they could improve the factory built racing cars. Manfred and Erwin Kremer ran a Porsche dealership and in their spare time Erwin successfully raced Porsches prepared by Manfred. From 1977 Manfred stepped up and started to extensively modify the racing cars. In 1978 the Kremer built 935 K2 formed a worthy adversary for the regular 935s, scoring several victories. Another winter of development turned Kremer's 935 into a world class racing car.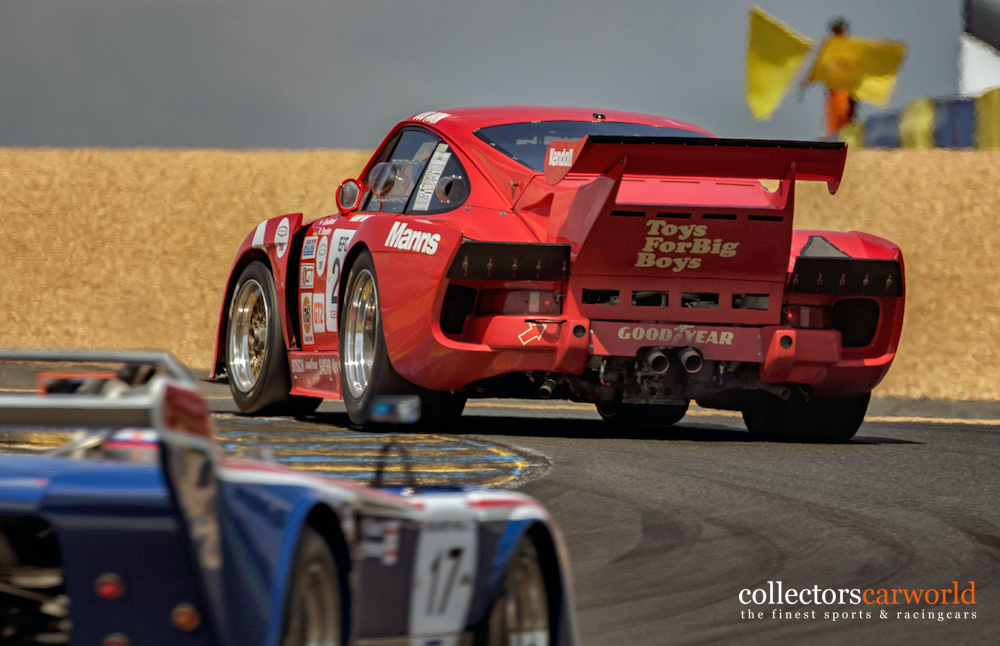 It is believed that only 13 complete 935 K3s were produced by Kremer, but the supply of kits resulted in quite a few 'clones' driving around. Between 1979 and 1981, the 935 K3 scored overall victories at Le Mans, Sebring, Daytona and on the Nürburgring. It must be said that in the late 1970s and early 1980s the interest of manufacturers in sportscar racing was at an all time low and the only real competition the K3 faced came from other 935s and the ill-mannered Ferrari 512 BBLM. Nevertheless, the 935 K3 is well placed among the most legendary racing cars and its raw performance is still nothing but awe inspiring. Find out more on ultimatecarpage.com.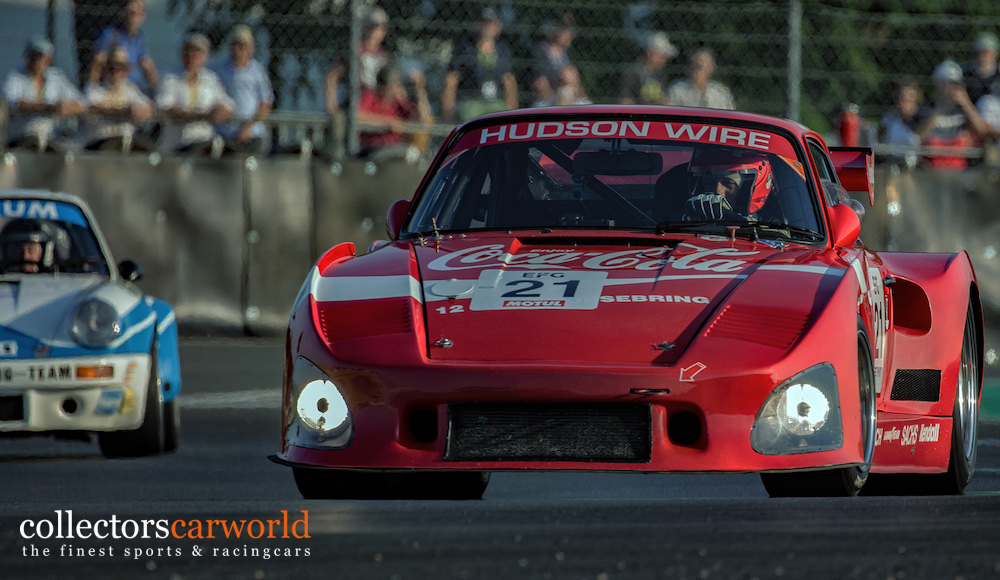 Chassis: 000 0013
Another Kremer 1980 team car, this chassis was raced extensively for the better part of six seasons. Its 1980 outings included Le Mans where it failed to finish. For 1981, it was repainted in Jagermeister orange and raced by Bob Wollek in the DRM series to two wins. Bob Akin acquired the car halfway through the season and raced it extensively in Coca Cola colours. In 1982, Akin was partnered in the IMSA series by Derek Bell. The pairing was consistent but never managed to convert their pace into victory. In 1983, Akin with Dale Whittington and John O'Steen finished 1st in class at Sebring. Fully restored, it is seen here in Coca Cola livery. After being in an American collection for many years, it has more recently joined the stable of a Danish historic racer.
Find out more about our photographer Rainer Selzer
Report by Wouter Melissen for ultimatecarpage.com
Photos by Rainer Selzer – rs65photos.com
---