More than just an homage to iconic moments in motorsport history, the Elva M6A Themes by MSO.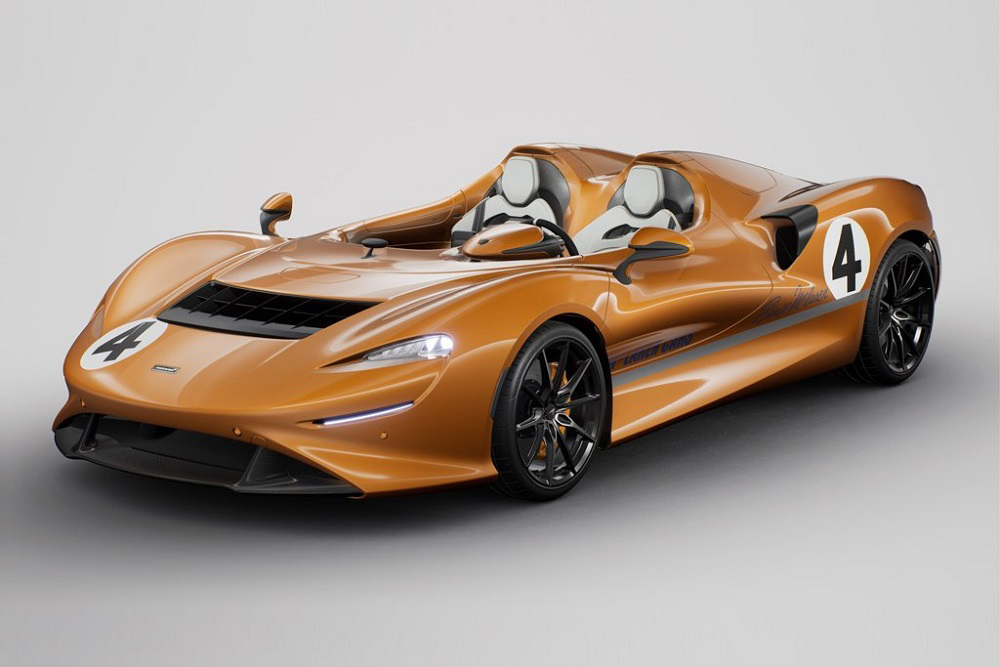 Elva M6A Theme by MSO
The Elva M6A Theme by MSO replicates that Can-Am conquering icon of 1967 in every detail of its external paint scheme. Anniversary Orange recalls the moment Bruce adopted this legendary racing colour and is adorned with the Dove Grey stripe, McLaren Cars decal and Bruce signature in Blue, and Bruce's race number 4. Satin carbon fibre and 10-spoke Diamond Cut wheels seal an edgy, 21st century effect.
---
---
Elva M1A Theme by MSO
This stunning Elva M1A Theme by MSO is based upon Bruce McLaren's superlight M1A that repeatedly smashed the Mosport Park lap record at the Canadian Sports Car Grand Prix in 1964. Reimagined for 2020 the Elva M1A Theme by MSO features also a Magnesium Silver racing stripe that sweeps along the sills, runs around the front splitter and rushes up over the bonnet, accompanied by an Accent Red pinstripe. Around it the Elva's sculpted form is presented in full body carbon fibre, completed by Bruce McLaren's iconic number 4 racing graphic.
---
Report by mclarenautomotive.com
---