No driver has been involved with Formula One longer than Bernd Mayländer. It was pure chance that the former DTM driver was given one of the most coveted jobs in motorsport. The best thing about it is that Bernd Mayländer leads the field.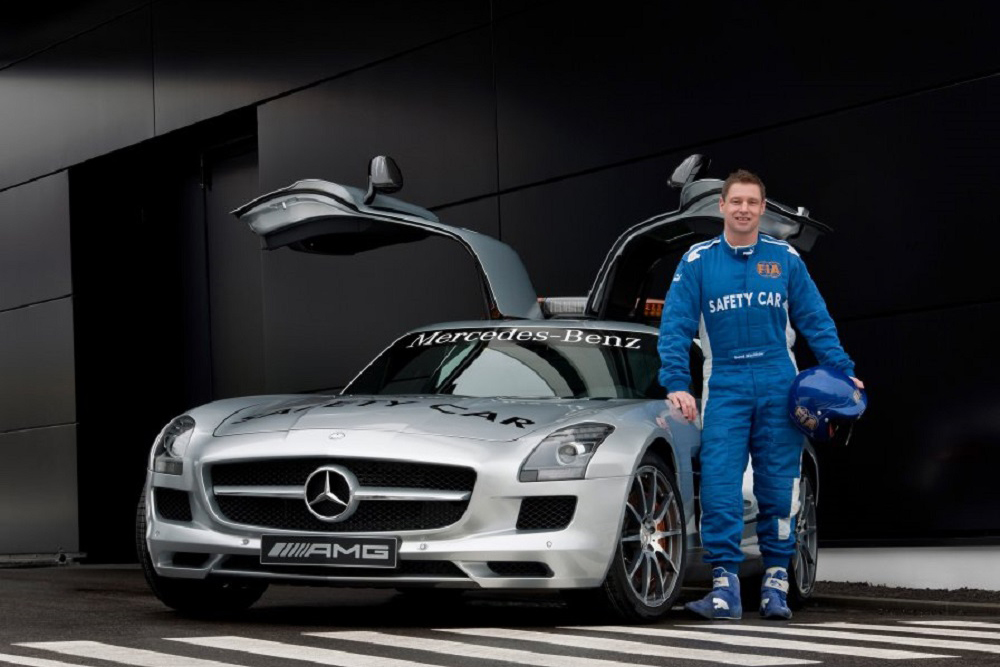 Regular driver of the Formula One Safety Car.
When Bernd Mayländer pulls onto the race tracks of the world today in his silver Mercedes-AMG GT R official FIA F1 Safety Car, either there have been torrential cloudbursts or an incident has occurred. At best there are only a few car parts on the track, but often this is because there has been an accident. Bernd Mayländer has been the regular driver of the Formula One Safety Car for 20 years. Whatever he says, whatever rules he lays down, are the law in the cockpits of the other drivers.
Neither Lewis Hamilton nor Sebastian Vettel overtakes Mayländer in his car any more than Michael Schumacher, Juan Pablo Montoya or Mika Häkkinen did. Bernd Mayländer knows the Formula One race tracks of the world at least as well as the drivers – often even better. Mayländer was offered this unusual job completely unexpectedly during a call in spring 1999 at the San Marino Grand Prix in Imola.
Carry on in circuit racing.
The 1998 racing season was not very successful for Bernd Mayländer. The former DTM driver decided to leave the high-class FIA GT Championship, in which he drove a Mercedes-Benz CLK GTR, and go back to circuit racing again. Before the 1998 season got underway, he privately bought a Porsche 911 GT3 and contracted to drive for his old friend Olaf Manthey in the coveted Porsche Carrera Cup. The first race in Australia went well, but shortly before the end Bernd Mayländer was left in third place with an empty fuel tank. In the next race in Imola, he took first place and the former DTM driver felt the urge to carry on in circuit racing. "Back then, I got a call from Herbie Blash in the paddock," recalls the Schorndorf-born driver. "He and Charlie Whiting held me in high esteem as a racing driver and asked if I wanted to drive the safety car as an untainted driver – starting now. First this was in Formula 3000 and then, the next year, in Formula One."
---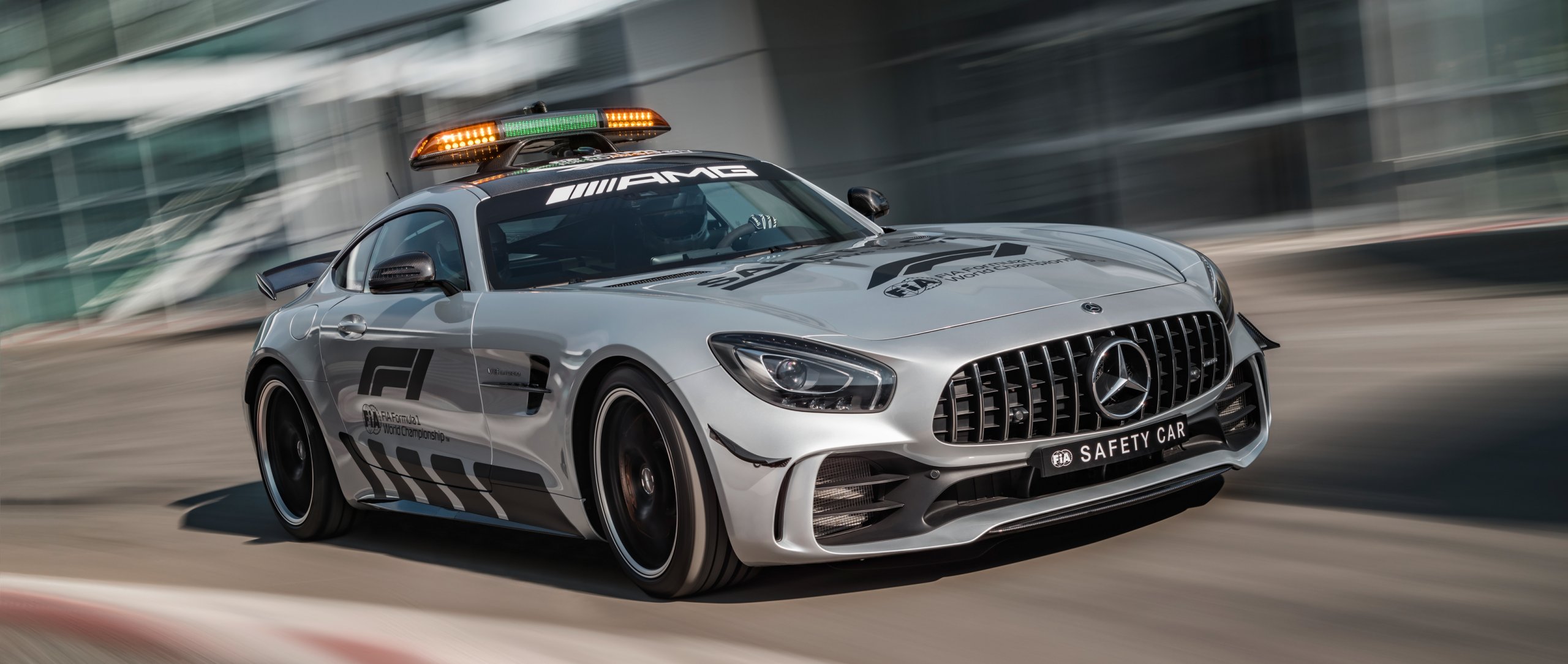 ---
Steering wheels, full throttle and colourful activities.
Bernd Mayländer thought hard about whether this would fit in with his schedule and the corresponding races, and they shook hands on it. He had not even asked about the fee. "This handshake agreement was always valid for the next year," Mayländer laughs, "it was only after more than ten years that I got a contract."
Since then, Bernd Mayländer has been at the wheel of his safety car every Formula One weekend between March and November. In all these years he has only missed four of more than 360 races. He had to skip three races at the beginning of the 2000s because he had broken his heel and once he had to undergo a lung operation.
In those cases, his friend and racing driver colleague Marcel Fässler stood in for him.
"There is no official replacement driver for the safety car," Mayländer says dryly, "if I should ever have to give it a miss, I'll sort it out with Marcel." The racing drivers in Formula One appreciate Mayländer's skills. They have known each other for years and talk shop on Friday and Saturday at drivers' meetings and off the track about new kerbs, changed bends and the road surface. They only resort to the occasional personal exchange off the track and well away from steering wheels, full throttle and all the colourful activities associated with the race.
Comfortable luxury coupé.
If you ask Bernd Mayländer about his favourite safety car, he doesn't have to think twice: "My first safety car in Formula One was a Mercedes-Benz CL 55 AMG. It was a comfortable luxury coupé with ventilated leather seats and lots of power." Even today he still likes to recollect on his high-speed laps in the Mercedes-Benz CLK 63 AMG, which gave him the feeling of a real sports car for the first time. "When it rained, it was quite treacherous due to the light tail," says Mayländer, "It was a real beast to drive – but it was really good fun." Today, week in, week out, he drives a 585 PS Mercedes-AMG GT R, which itself is every bit at home on the race track as the Formula One cars.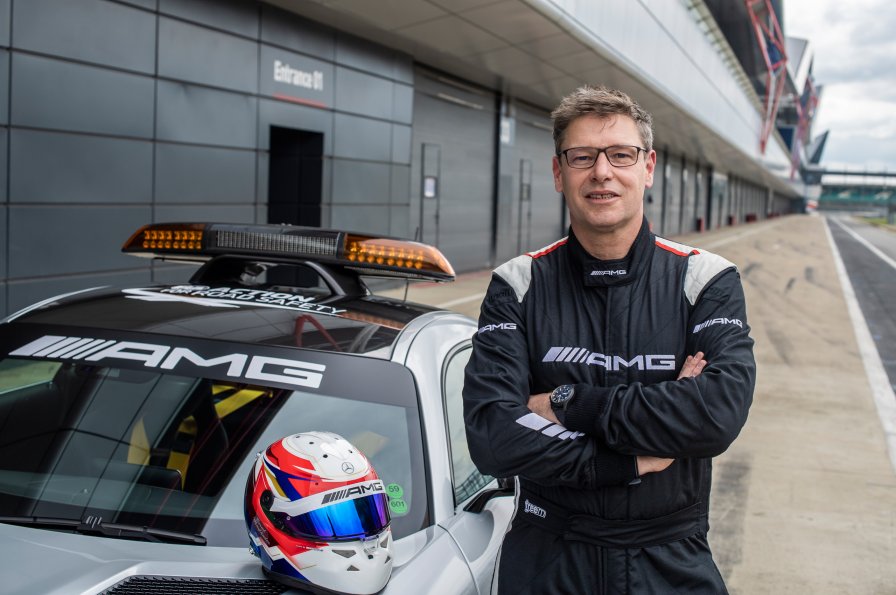 Like a real endurance race.
The Mercedes-Benz Brand Ambassador drives a series trim car with a light bar, sports tyres with ESP switched off and special traction control. Together with his co-driver, he is permanently in contact with race control, slows the cars down or allows them to carry on again. "In the smaller racing series, I drive the safety car at about 70 percent of its capacity," explains the passionate racing driver, "but in Formula One you're always over 90 percent. It's like a real endurance race and everyone wants me to go faster so their tyres do not cool down."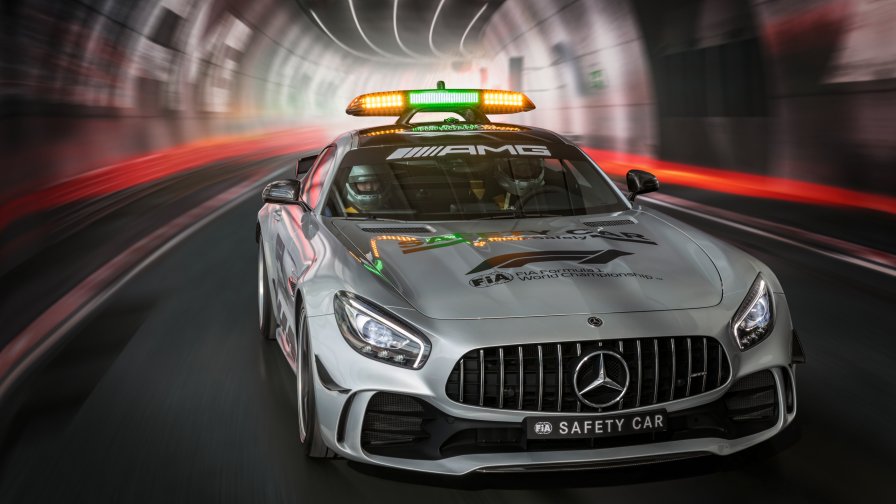 A classic car rally is always something very special.
Much as Bernd Mayländer likes to sit behind the wheel of his safety car in a protective racing suit, he still likes to get behind the wheel of a classic car. "Driving in a classic car rally like the Mille Miglia is always something very special for me; especially with a Mercedes-Benz 300 SL Gullwing or a Mercedes-Benz SS from the 1920s. Only then do you realise what those racing drivers were up against back then. Today is nothing compared with that."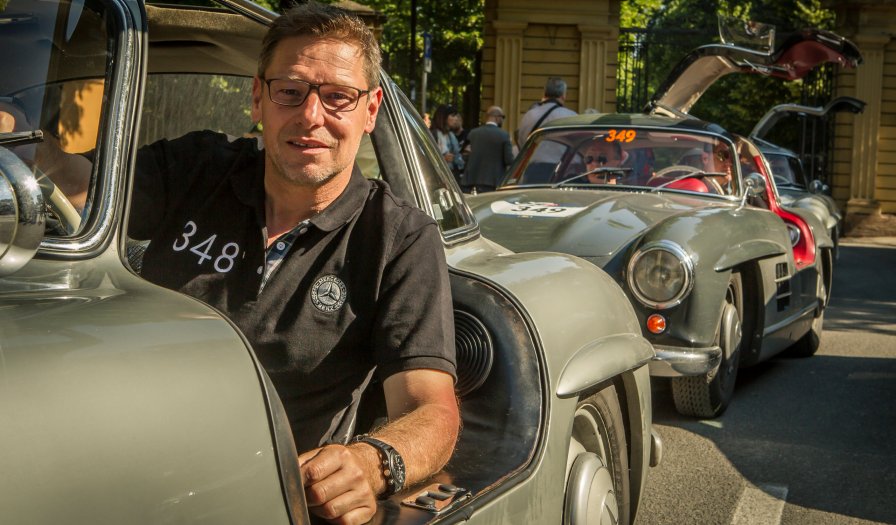 ---
Report by mercedes-benz.com
---