In the late 1960s, Maserati decided to develop a modern mid-engine sports car. Right from the start, two different models were planned, and so, in addition to the two-seater Bora, the Merak was also designed from the outset as a 2+2 seater.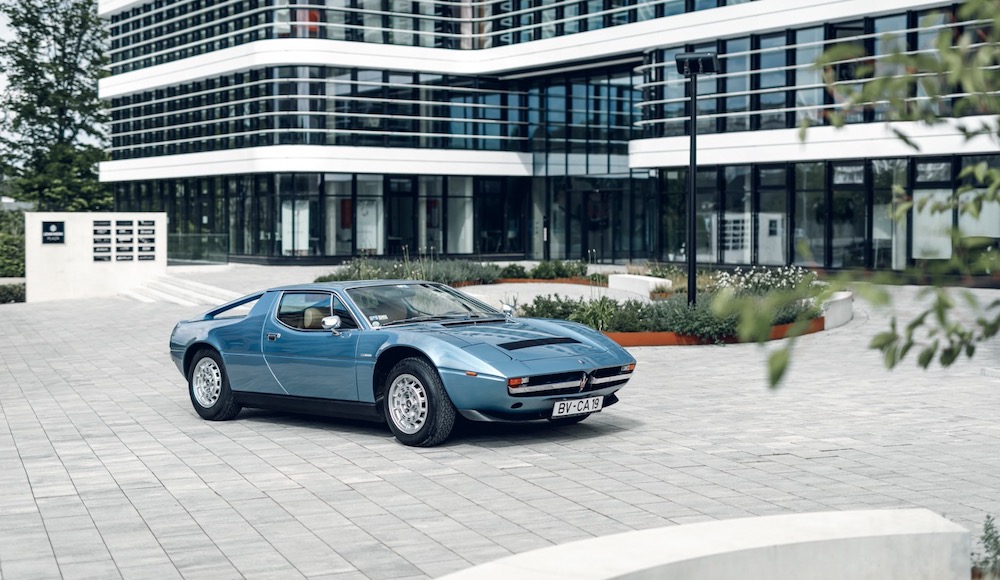 Powered by a powerful 3.0 V6 Maserati engine, it competed with the Ferrari 308 GT4 and GTB, as well as the Lamborghini Urraco.
Unlike earlier models, Maserati did not name the car after a wind, but after the Merak, a star in the constellation "Big Bear".
The Merak was first presented at the Paris Motor Show in October 1972.
The body of the Merak corresponds to the Bora up to the passenger cell. Due to the use of the shorter V6 engine two small seats could be installed and turned the car into a 2+2.
The design of the V6 engine is based on an eight-cylinder engine developed by engine genius Guido Alfieri. At that time, Maserati was part of the Citroën Group and so Maserati supplied the engine for the SM. While it had a displacement of only 2.6 liters in the SM, it was increased to 3.0 liters for use in the Merak and initially produced 190 PS (140 kW). The earlier cars up to 1975 still had a lot of Citroën technology such as the high-pressure hydraulics for the brake system and also the cockpit in the style of the SM. Maserati produced about 580 cars of this first version.
Click here for further information!
Report by bastianvoigt.de
---