Graber Sportgarage AG is offering this amazing Porsche 993 GT/2 for sale. 1995 Built by Mamerow Automobiltechnik in Germany. Raced in 1995 ADAC GT Championship with Oliver Mayer and Mike Hezemans. Raced in 1996 BPR with Karl Augustin, Horst Felbemayr, Alfred Gramsel, Ernst Gschwender, Stefan Roitmayer and Johannes Huber.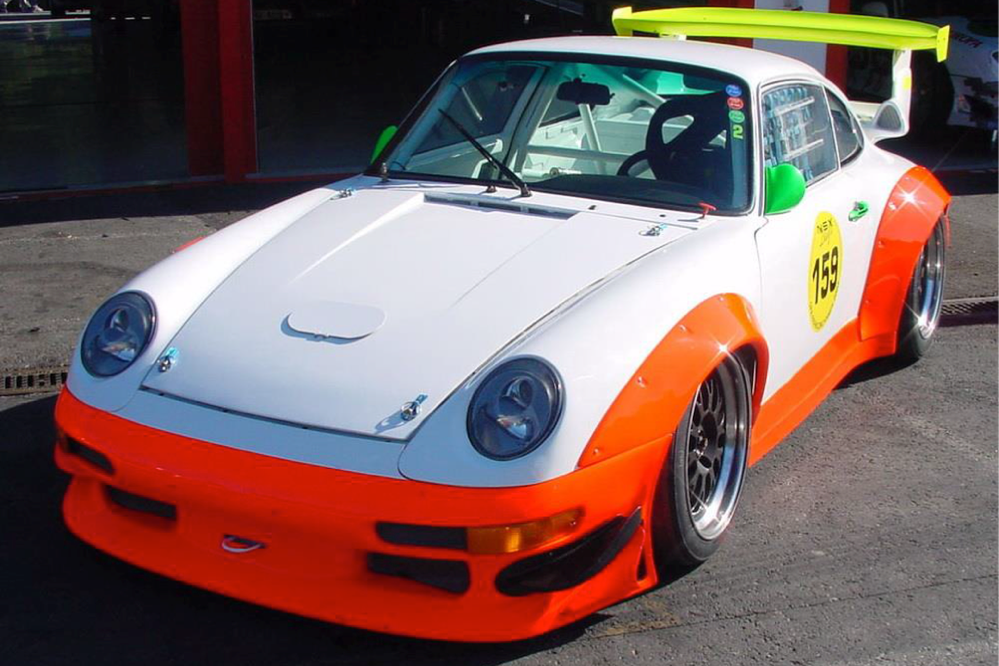 More Porsche 993 GT/2 EVO dates:
Raced in 1997 FIA GT Championship with Karl Augustin, Horst Felbemayr, Stefano Buttiero, Frank Schmickler, Hans-Jörg Hofer and Stefan Roitmayer
Mentionned in the John Starkey Book – The Racing Porsches – from R to GT2 –
This Porsche 993 GT/2 was used for show purposes and track days since 1998. Comprehensively restored in 2002-2003 and updated to the latest GT2 period specs. Engine has only 6 hours since restoration. Dyno tested with 671 HP and 915 Nm of Torque in July 2014.
The car is now fully serviced with new FIA Fuel Tank and ready to drive or race on the button. Equiped with a silencer in order to match the 105 DB noise requirements for most of the tracks today.
Swiss Form 13.20 (Swiss Tax paid)
Click here for further information
---
collectorscarworld is partnering with the most renowned classic car specialists and dealerships in the world. We always offer selected rare and sought-after collectors cars and supercars for sale and every day a special car is featured for one of our partners. The passion for classic cars is diverse, sometimes it concerns the beauty of forms that can be admired at a concours, sometimes it is the smell of rubber , old leather and gasoline at a racing event or trip in the sunset.
Or its a classic car you have great memories with or which your parents owned a longtime ago. Classic cars and supercars are an expression of the lifestyle that someone shares with other petrolheads, and which is immortal, enduring and always a lot of fun. If you are looking for a special car or need support in the evaluation and history of cars, please contact us at info@collectorscarworld.com
---