The Ferrari 512 BBi is an exceptional car in any version or condition, with only 1,007 built. Taking its current shape, our car is unique.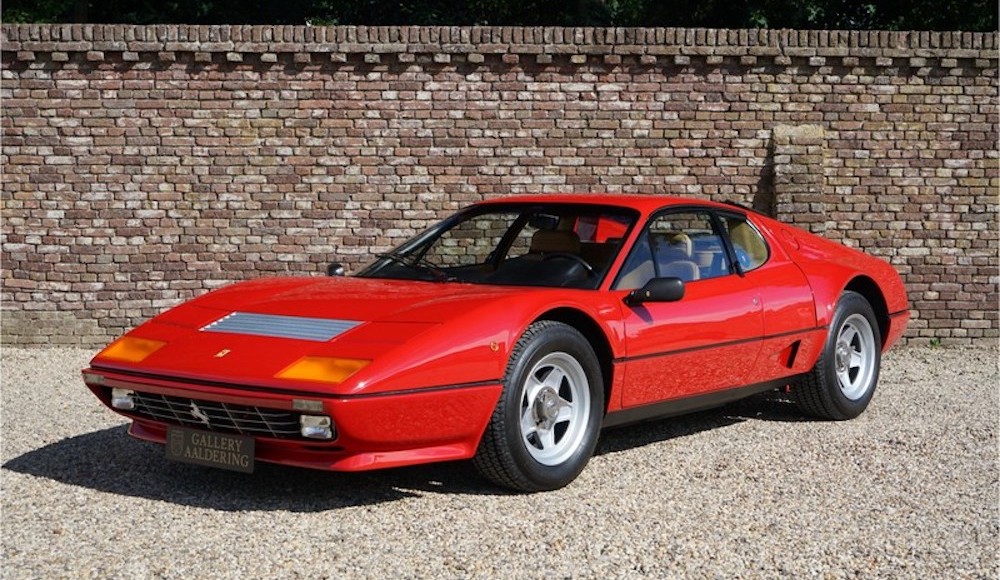 In 2015 we sold this Ferrari 512 BBi to the previous owner. Five years on and 5,000 km further he decided to part exchange the car with ourselves. When we supplied the car to him five years ago it was already in a very good and original condition. Five years later she is in even better shape. In 2015 the car was supplied after fitting a new distribution group. Although he was very happy with his purchase, in 2016 he still saw room for improvement. He took the 512 BBi to Ferrari dealer Erblein in Kassel where it practically underwent a total mechanical overhaul at 32,000 km. Every suspension rubber and engine tube was replaced, the brakes and heater were fully overhauled, it received a new clutch and pressure group, the K-jetronic injection system was re-calibrated, preventatively all gaskets were replaced together with a host of other parts. All in all the bill came to over € 33.000,-.Anecdotally the last owner also suggested completely replacing the exhaust system to improve the car's looks even more.
Click here for further information!
Report by gallery-aaldering.com
---