Rivalry has always been an effective catalyst for producing some of the world's most well-designed sports cars. Companies always have pushed their designs to the limit to beat out their competitors in efforts to win the affection of consumers on the street and championships on the track. The BMW M1, the Bavarian Motor Company's first mid-engined sports car, was just that.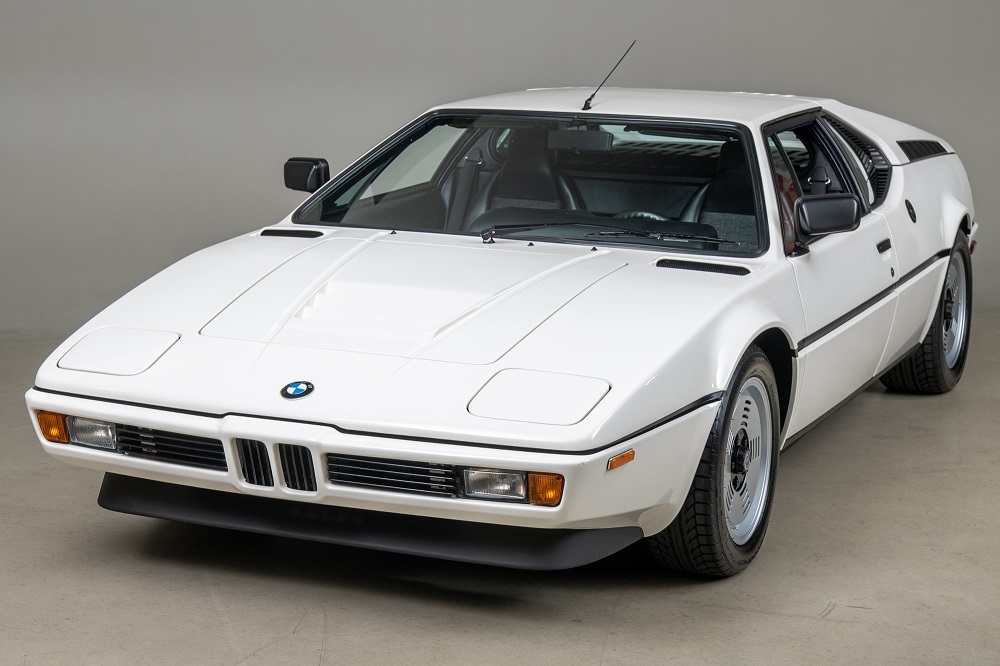 Single family ownership since new!
22,760 miles, very original car
Recent major mechanical servicing and preservation restoration completed by Canepa
Has BMW tool roll kit, road hazard triangle, medical kit and spare
BMW's first mid-engined sports car
---
Originally conceptualized to go up against the likes of Porsche's incredibly-dominant racers, the M1 became an iconic street car with its racing counterpart gaining widespread fan and critic acclaim in Group 4 racing, named the Procar. Born from competition, wearing Italian-designed bodywork by Giorgetto Giugiaro and built by German specialty coachbuilder Baur, the BMW M1 team effort created one of BMW's most iconic vehicles of all time.
This BMW M1 began its life with a single Bay Area family and has remained in their possession since new. Importing the car from Germany from new was John Davila. During his life, John owned a total of three M1s and was very much in love with the style and design of the M1. Of the three cars, two came to him in orange and the other in blue. This example he drove for a few years when he first acquired the car before deciding to do a comprehensive and very detailed color change to white. Among all of the cars that John owned and drove over the years, this M1 was the car that he kept.
In the early 1990s John passed away, leaving his prized M1 to his two sons who inherited his passion and love for automobiles. Wanting to keep one of the fondest lasting memories of their late father, the family stored the car in the Bay Area and it would remain this way until early 2010. Upon exiting its storage, it was completely serviced to bring it to running condition so the two brothers could enjoy the car. Both of the brothers described being able to drive the car allows them to experience their memories again of their father and all of the fun times they had together in the M1.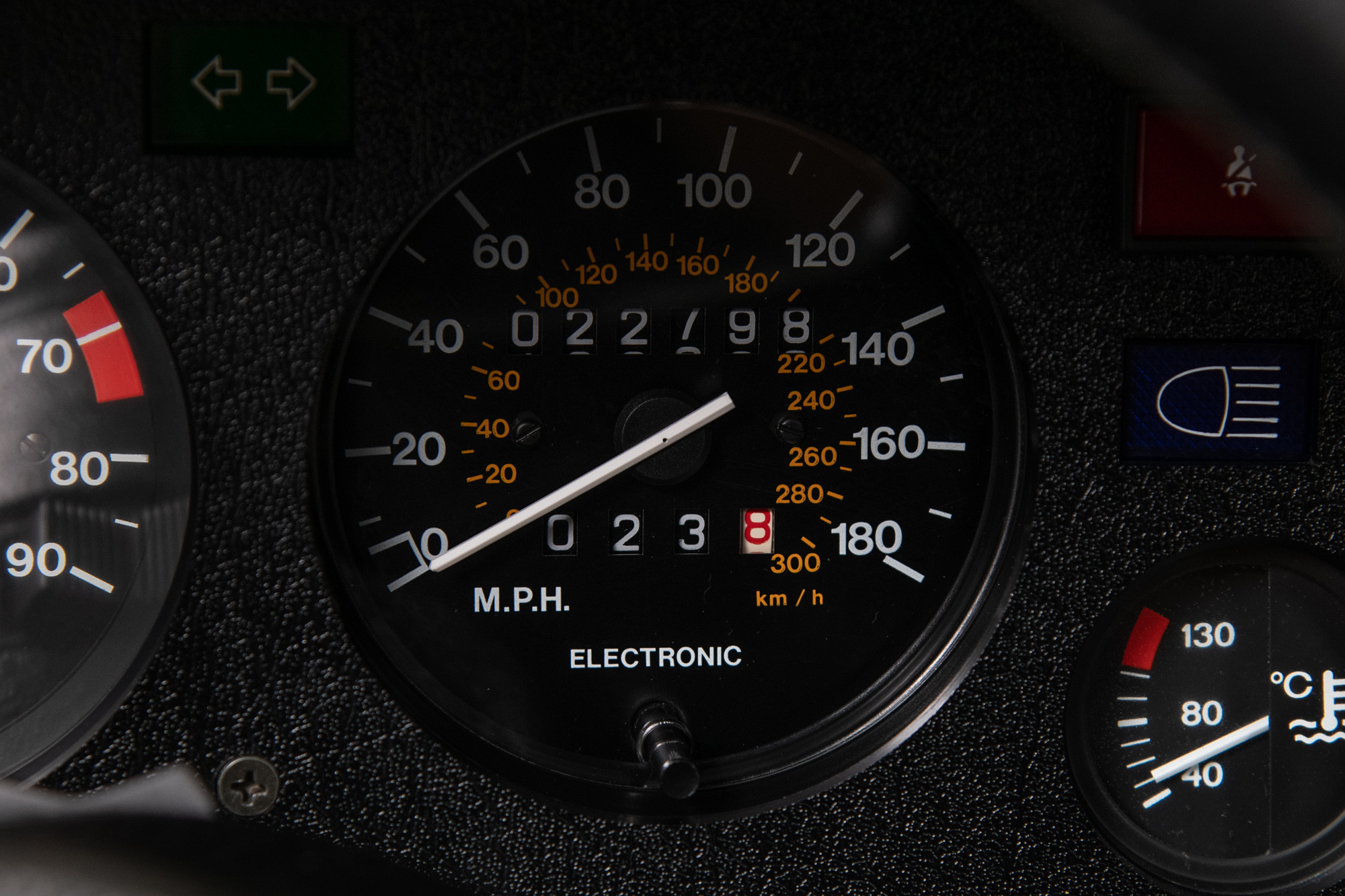 In 2017 the car was given a comprehensive service by Canepa that included repairs, maintenance, and preservation restoration that included work on the wiring harness, alternator, fuel system, suspension bushings, and brakes. The M1 was also given a sympathetic preservation of the interior, using new carpets and new correct OE cloth inserts in the seats while preserving all of the original black leather.
In 2019 it returned to Canepa to complete all of its mechanical servicing and refurbishment, restoring all of the mechanical systems as needed. The car was treated to a full "Canepa Difference" experience, with all systems on the car inspected to be working in correct order. Items that were addressed included: restoring the entire exhaust system, refinishing all four wheel's finishes and new tires, a comprehensive engine tune up, engine reseal, new coolant hoses, new injection pump belt, exhaust gaskets, engine lid struts, air conditioning service, plug wire set, and all fluids changed. It was then given a complete concours-level detail, ensuring that every surface was pristine. The white paint was polished using only a foam pad and polish, needing very little work to be brought to showroom standards. In all, an investment of over $125,000 was put into this white M1 to bring this car up to a concours preservation-quality car.
Now this stunning 1980 BMW M1 is ready for its next caretaker to enjoy driving or keeping it in a collection. With much of the car still original, maintained excellently with everything done for the next caretaker to drive or show this BMW, while being enjoyed by a single family since new, this M1 is a shining example of what will be difficult to find in the coming decades.
---
Report by canepa.com
---