Ella Fitzgerald was one in a million. In the automotive world, her 1959 Mercedes-Benz 300d Cabriolet is almost as rare: one of 65.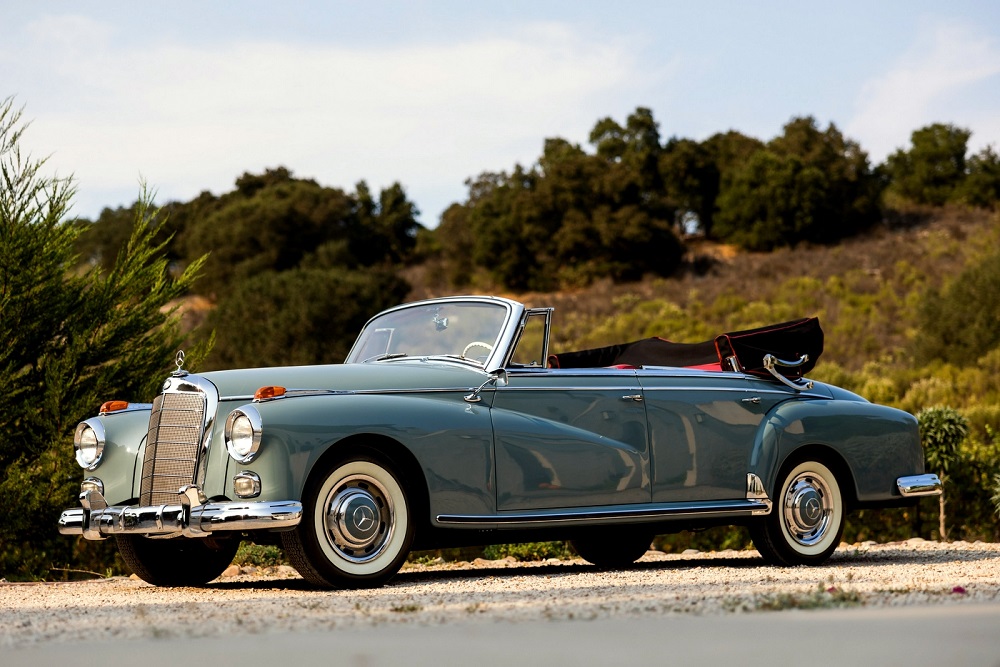 Fitzgerald, a jazz legend known for hits like Mack the Knife and Bill Bailey, Won't You Come Home, bought the Benz new and owned it for 37 years until her death in 1996 at age 79. The luxurious Benz is for sale for $465,000 through California classic car dealership Scott Grundfor Co., which is counting on a significant bump from the car's provenance, considering a 1959 300d Cabriolet in #2 (Excellent) condition has an average value of $192,000.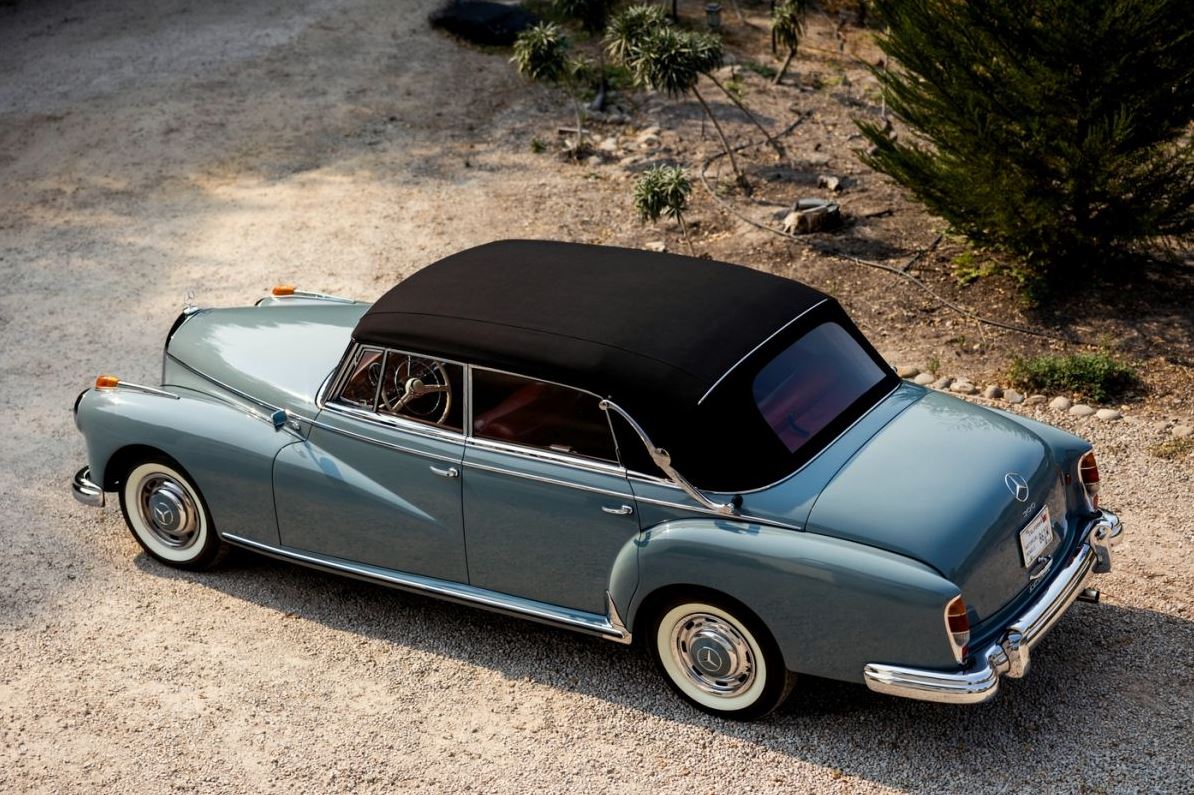 "This grand German luxury model touts a convergence of desirable [collectibility] traits few cars can boast about similarly and is presented in its original colors with superb factory documentation confirming original ownership," the listing reads. "Ready for future driving enjoyment at a moment's notice, this very well-sorted Statesmen's touring classic is a unique opportunity to own an unusually rare blend of Mercedes-Benz elegance and American cultural history."
Fitzgerald, known as the "Queen of Jazz" and the "First Lady of Song," sold more than 40 million albums during her 60-year singing career, and she was honored with 14 Grammy Awards. As Fitzgerald sang, It Don't Mean a Thing (If It Ain't Got That Swing), and boy, did she have that swing.
Fitzgerald is likely better known among most 40- and 50-somethings for her memorable 1970s Memorex cassette tape commercials, in which her amplified voice shatters a wine glass—we call that perfect pitch, folks—and we're asked to decide: Is it Ella, or is it Memorex? Fitzgerald promises, "I'll never tell."
At the height of her legendary career, Fitzgerald custom-ordered the rare 300d through Mercedes-Benz of North America in the fall of 1959. It was delivered to her Los Angeles home on November 9, 1959, shipped directly from the Mercedes-Benz factory in Germany. Total cost, including delivery charges, was 35,541 Deutsche Marks, or $8500—about $76,000 today. That includes a 10 percent "Celebrity Discount," as noted on an English-language factory receipt that comes with the car.
The W189 Type 300 was a lavishly expensive four-door luxury touring model built to cater to the era's rich and famous. The long-wheelbase 300d was Mercedes' flagship luxury car at the time, built from August 1957–March 1962. It was powered by a fuel-injected, 3.0-liter inline six-cylinder engine mated to a three-speed Borg-Warner automatic transmission. It was capable of speeds in excess of 100 mph.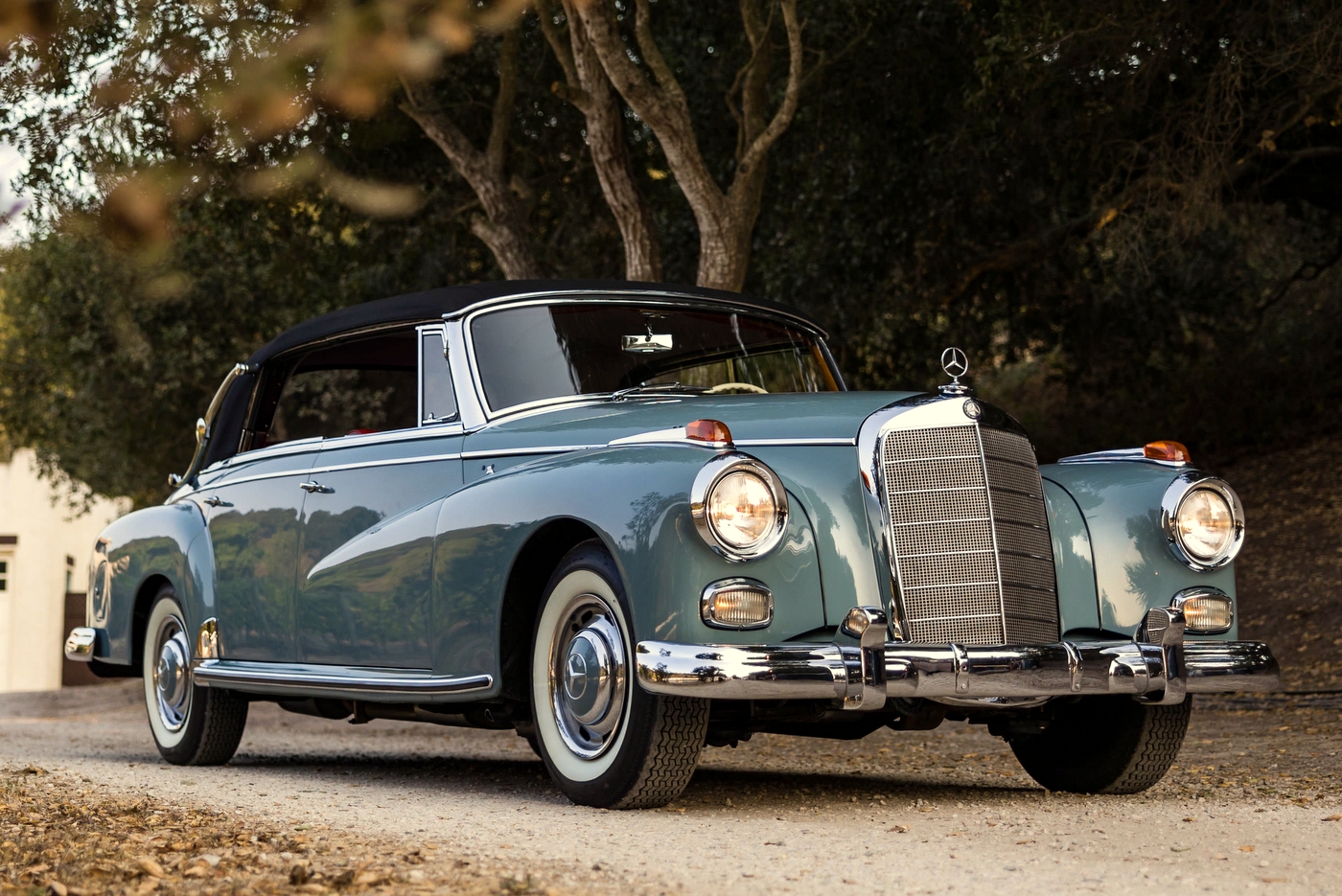 Although nearly 3100 sedan models were built, only 65 were custom-ordered cabriolets, which came with a retractable black-fabric soft top and landau bars.
Fitzgerald ordered her 300d cabriolet with 166 G blaugrau (blue gray) paint over 1088 red leather, a Becker Mexico radio, and Goodyear white-wall tires. It has 90,000 miles on the odometer.
Surprisingly, according to the seller, as much as Fitzgerald enjoyed the car, she rarely drove it herself, preferring instead to be chauffeured. She famously posed with the 300d for an American Express print ad campaign, an image by renowned photographer Annie Leibovitz that now resides in the National Museum of American History. A copy of the photograph comes with the car.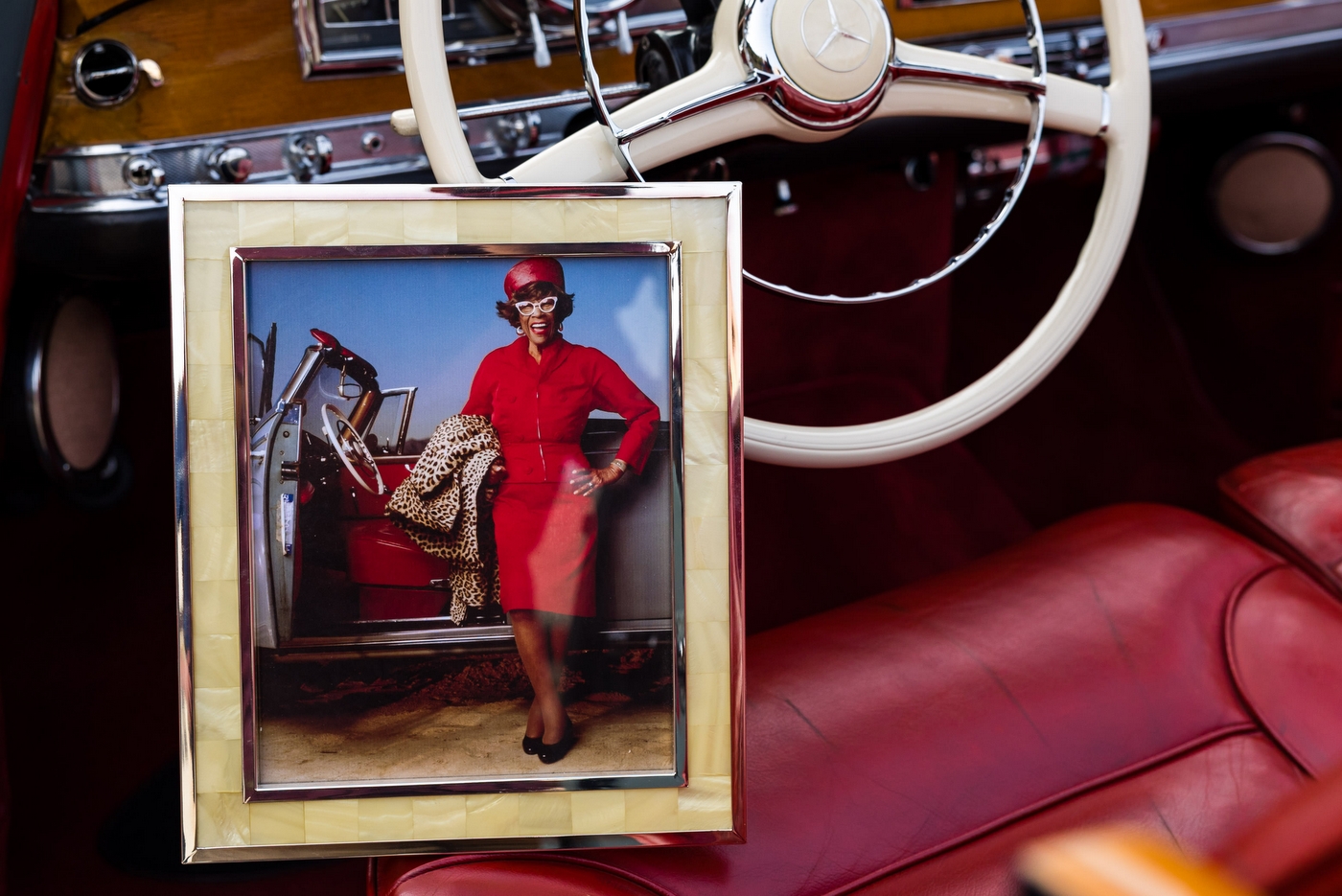 After Fitzgerald's death on June 15, 1996, her beloved Mercedes-Benz was acquired by well-known German collector Rolf Meyer, who owned it until 2003, when he sold it to an anonymous Mercedes-Benz enthusiast. The 300d moved on to its fourth caretaker, Dr. Gottfried Gothe, in 2006. Ten years later, it was acquired by its current owner, who has dutifully preserved it and continued to give it "the very best in expert mechanical maintenance attention."
The interior remains nearly all original, with light wear on the leather of the seats and gauges, and like-new finish on the wood dash and door trim.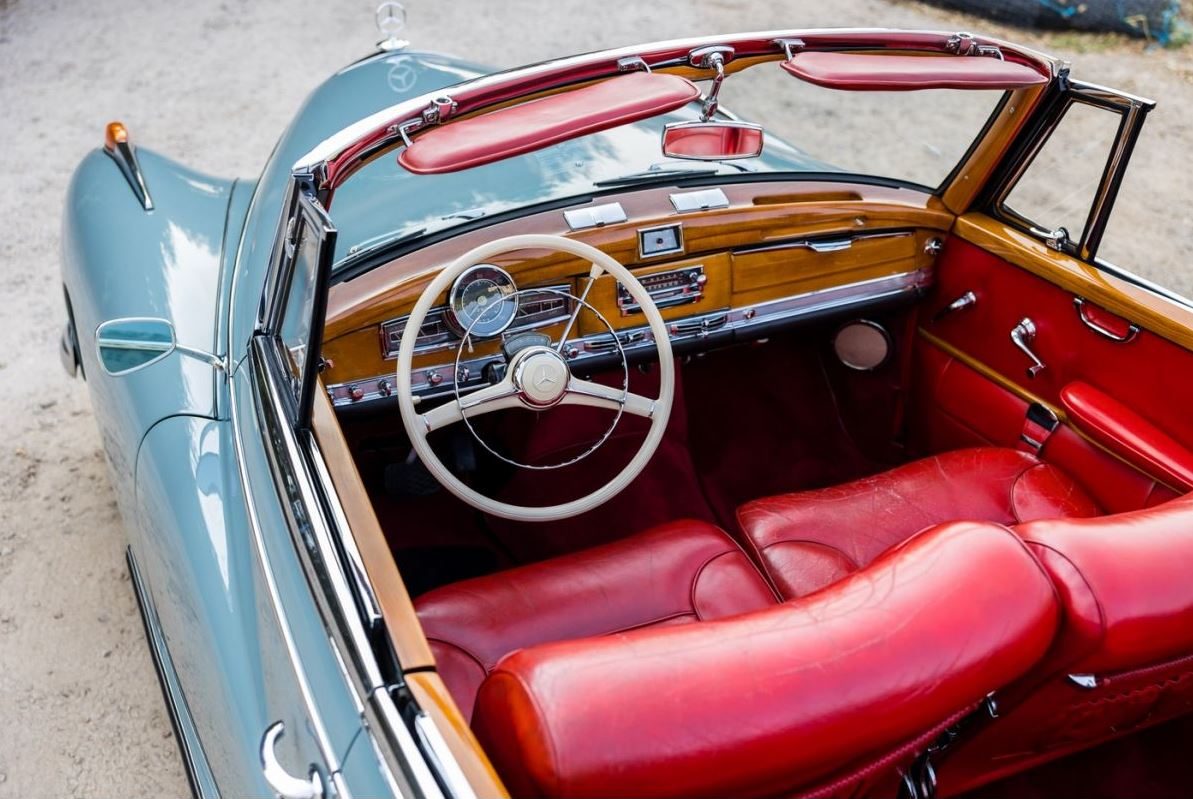 The car retains original factory tags throughout the body, chassis, and engine, along with all-original body stampings. The interior shows light wear on the leather seats and gauges, and like-new finish on the wood dash and door trim.  The trunk space contains its original tools and roll, original jack, and its original Mercedes Type 300 wooden spare parts box containing all original spark plugs, bulbs, and other items.
---
Report by hagerty.com
Photos by Scott Grundfor Co.
---