Speedmaster Limited is offering this Chevron B42 – Hart 420R for sale.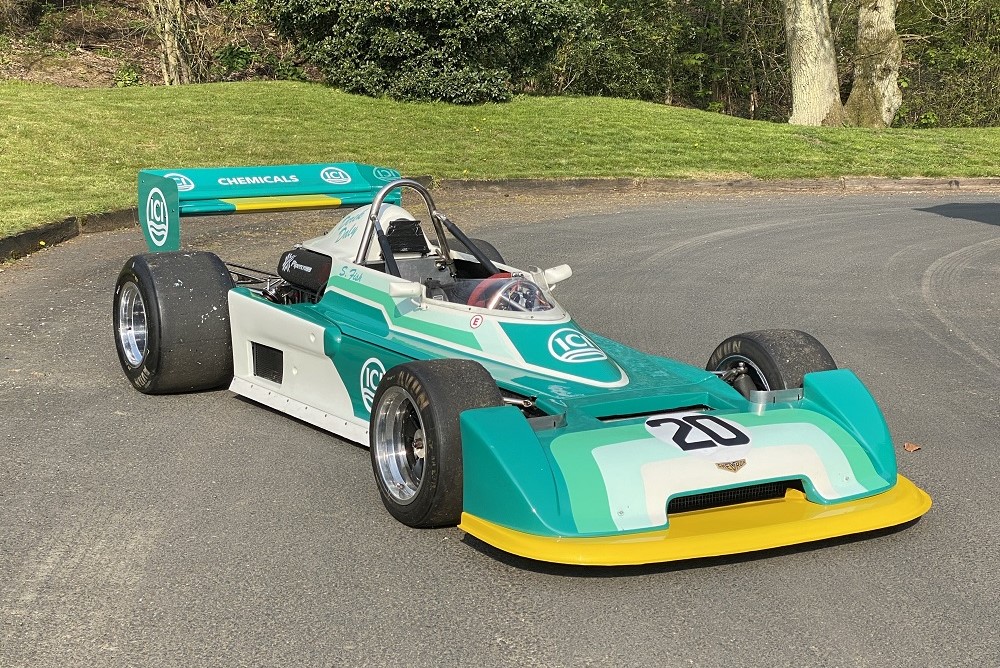 Chevron B42 – Hart 420R
Chassis No B42-78-08 The Ex Derek Daly ICI sponsored car 2 x Race winner in 1978. Built for the 1978 season the Chevron B42 in the hands of Derek Daly and Keke Rosberg was a competitive car in the European Formula 2 Championship against the numerous March 782s. Derek Daly drove this car to victory in 2 races at Mugello and Vallelunga as well as scoring Pole Position at Enna Pergusa, and fastest laps at Enna and Hockenheim.
2 3rd places at Enna and Nogaro and a 6th at the season opener at Thruxton helped Daly to 3rd overall in the Championship. With well documented history from period – in 1979 the car was raced in F Atlantic in 1979 and then spent a prolonged period racing in Ireland, documentation shows previous owners include Bill Gowdy and Tommy Reid, this car is once again on the button and ready to race and the car is also well known amongst the Chevron racing world.
Recently rebuilt and maintained by Martin Stretton Racing, this Chevron is on the button ready to race having completed just over 500 miles since rebuild. Complete with Ridgeway built 420R, and including recent rolling road Dyno sheet, the car would be a great car competitive car with excellent history for the thriving Formula 2 Series with the HSCC. Info: Fuel Cell valid until 2022. Spares include 1 set spare wheels. Rebuilt Koni dampers (Pickering) HTP valid until 2031 Fuel Cell valid until 3/22 Seatbelts valid until 2024 Extinguisher in date New Berrazi wheels GSD Set up analysis Well documented history including set up sheets, run sheets, and mileage log.
Click here for further information
---
collectorscarworld is partnering with the most renowned classic car specialists and dealerships in the world. We always offer selected rare and sought-after collectors cars and supercars for sale and every day a special car is featured for one of our partners. The passion for classic cars is diverse, sometimes it concerns the beauty of forms that can be admired at a concours, sometimes it is the smell of rubber , old leather and gasoline at a racing event or trip in the sunset.
Or its a classic car you have great memories with or which your parents owned a longtime ago. Classic cars and supercars are an expression of the lifestyle that someone shares with other petrolheads, and which is immortal, enduring and always a lot of fun. If you are looking for a special car or need support in the evaluation and history of cars, please contact us at info@collectorscarworld.com
---