Gallery Aaldering is offering this Maserati Ghibli Spyder/Spider 4.7 for sale.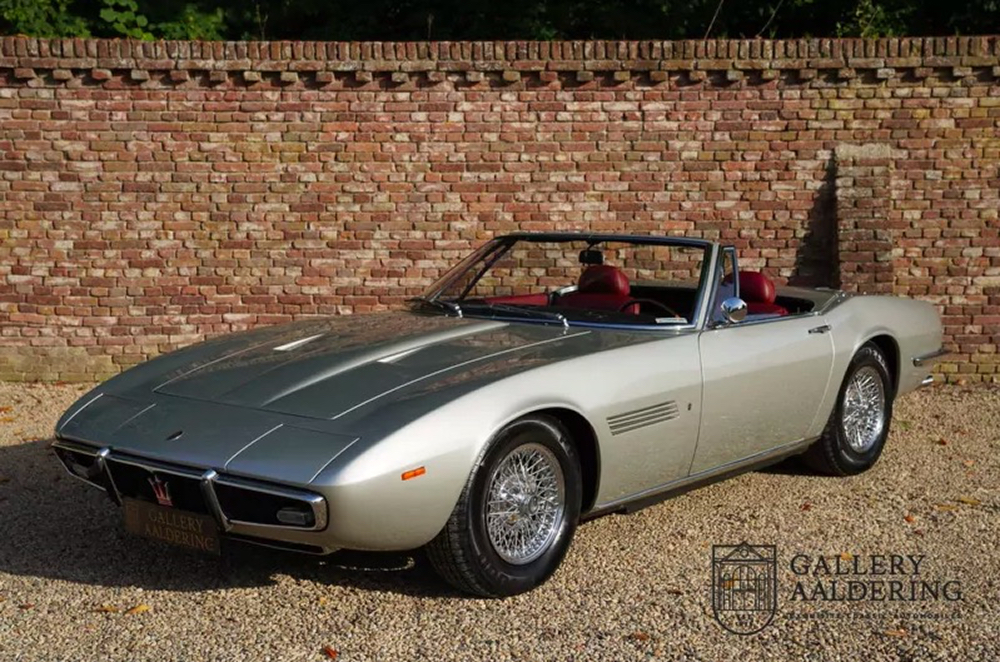 There were open mouths, countless times shouts of 'ooh' and 'aah' at the 1966 Turin Motor Show. In front of the spectators stands the Maserati Ghibli. It is one of the 'showstoppers' that year, and the Ghibli quickly enters the books as one of the most beautiful cars of the moment. Designed by Giorgietto Giugiaro, who was then working at Ghia, there is not much that is more beautiful. A few years later, now in 1969, Maserati decides to introduce an even more exclusive variant: the Ghibli Spyder.
In 1973, the production of the Ghibli came to an end, with 1,149 coupés built and only 128 Spyders. One of those 128 very rare examples is now available for sale in Brummen.
The Maserati Ghibli Spyder was relatively popular in America; of the 128 units, over half (70 units to be precise) went to that continent. This stunning Spyder is also part of that group and was delivered to its first owner in the first half of 1970, having collected it from Foreign Cars City Inc. in New York. At that time, the car was finished in Argento Auteuil Metallizzato 106 with a Pelle Rosso 1603 leather interior. Indeed and these are still the current colours the car is finished in.
Of course, the car was restored in 2010 in an extremely professional manner, in 2010. Specialist Candini in Modena took care of all the technology side of things with everything meticulously overhauled, renovated, and renewed down to the smallest details. The bodywork was also completely restored with millimeter precision. The body was taken back to bare steel before being expertly brought back to a new condition prior to being painted in its original color. It will not surprise you that its condition is still excellent today.
In 2012, the finishing touches were put on, with a complete overhaul of the instruments and air conditioning. And since we're talking about the interior: what a beautiful place it is. Red leather is everywhere, and exceptionally beautiful gauges, switches, and buttons are housed within. The seats are in an incredible condition and are exceptionally comfortable.
Gallery Aaldering briefly mentioned the fully revised technology, with the highlight, of course, being the 4,719 cc eight-cylinder engine. Four Weber 42 DCNF/9 carburettors provide the correct mixture, and the rest of the engine ensures that 310 hp is sent to the rear wheels via a ZF five-speed gearbox. This results in an incredible driving experience. The beautiful eight-cylinder engine produces a delightful sound that is always present but never 'too' much. The chassis is a wonderful combination of comfort for long distances while also being genuinely sporty, with a responsive steering system. A Ghibli must also provide a sense of security, with the sports car reaching a top speed of about 275 km/h!
If you are looking for an exceptional Italian sports car with the capability to provide you with the ultimate ride in every aspect, then this rare Ghibli Spyder is definitely for you. Convince yourself in Brummen, because, in reality, the gorgeous pictures do not do the car justice.
Click here for further information 
---
collectorscarworld is partnering with the most renowned classic car specialists and dealer-ships in the world. We always offer selected rare and sought-after collectors cars and supercars for sale and every day a special car is featured for one of our partners. The passion for classic cars is diverse, sometimes it concerns the beauty of forms that can be admired at a concours, sometimes it is the smell of rubber , old leather and gasoline at a racing event or trip in the sunset.
Or its a classic car you have great memories with or which your parents owned a longtime ago. Classic cars and supercars are an expression of the lifestyle that someone shares with other petrolheads, and which is immortal, enduring and always a lot of fun. If you are looking for a special car or need support in the evaluation and history of cars, please contact us at info@collectorscarworld.com
---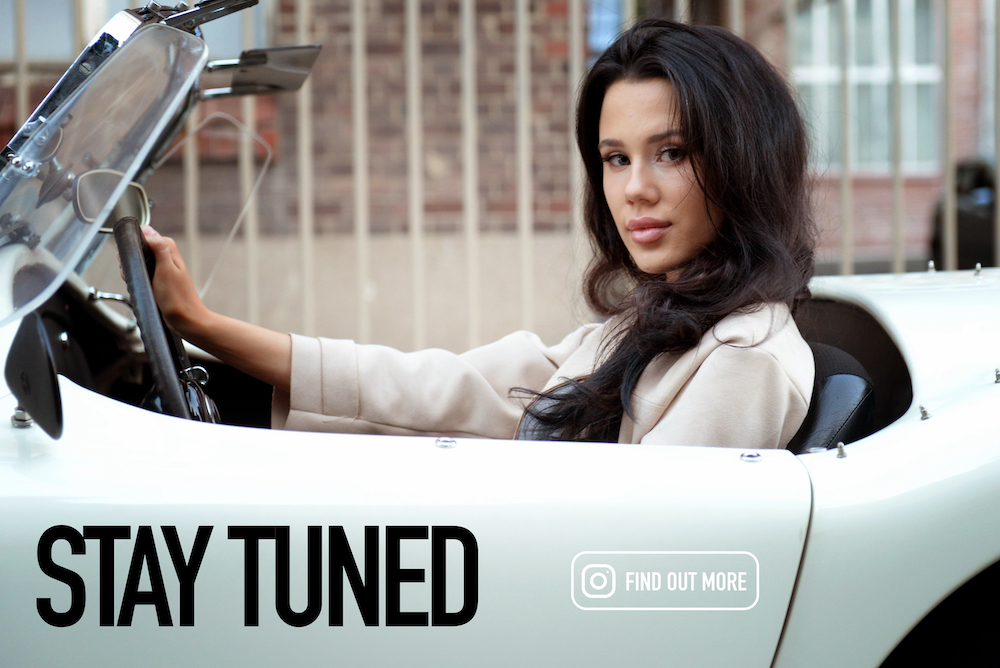 Interested in further "Cars For Sale"? Click here.