Private White, the distinguished British heritage brand, is proud to present its latest creation – an exquisite overcoat that represents the pinnacle of comfort and style. With a focus on quality materials and meticulous craftsmanship, Private White has redefined the standards of outerwear.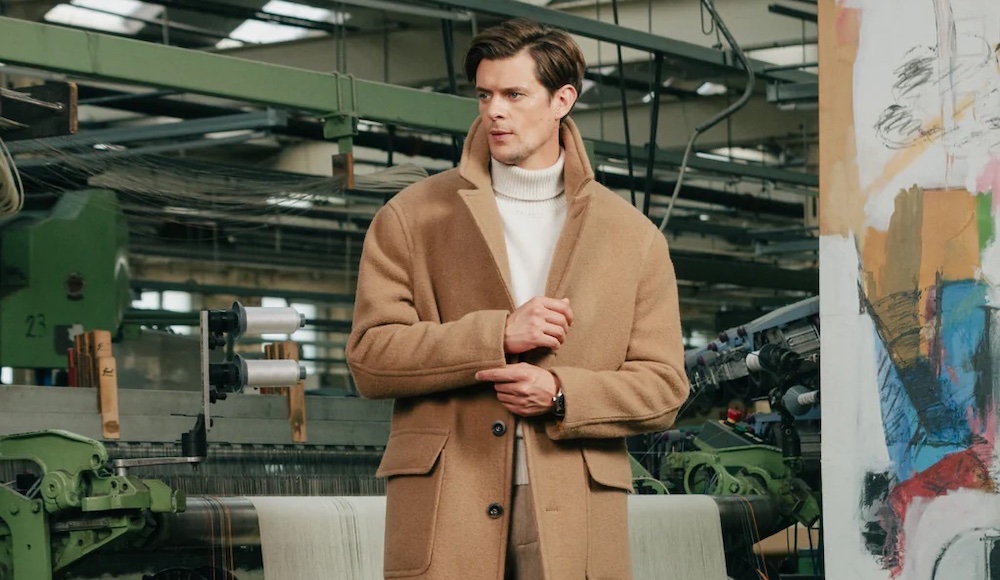 This overcoat, a true masterpiece, is constructed with the softest 100% natural merino wool, embodying the brand's commitment to luxury and comfort. The relaxed fit, in combination with inset raglan sleeves, offers a contemporary take on a classic design, ensuring the wearer both sophistication and ease.
The attention to detail is impeccable, as Private White has fully lined this overcoat with 100% cotton sateen, providing an extra layer of comfort and breathability. The notch lapel and intricate half-inch profile top stitching on all prominent seams underscore the brand's dedication to precision and craftsmanship.
Functionality meets style with two external patch pockets, complete with flaps, and military-grade copper hardware from RIRI of Switzerland. For added convenience, two internal RIRI zip-secure pockets have been included, perfect for safeguarding essential belongings.
Fastened with four buttons, this overcoat boasts plain cuffs and real-horn British-made buttons, embracing a classic design while maintaining an air of elegance. The single vent at the back enhances overall comfort and mobility, ensuring that this overcoat is a versatile addition to any wardrobe.
Private White leaves no detail untouched, as etched copper rivets at the back neck and hanger-loop serve as a testament to the brand's unwavering commitment to quality. Proudly made in their own factory in Manchester, England, every step of the creation process adheres to their uncompromising standards.
With this overcoat, Private White invites individuals to elevate their style and experience true luxury. Crafted with care, designed for comfort, and built to last, this overcoat is more than clothing; it's an investment in one's personal style and comfort, a true embodiment of Private White's heritage and craftsmanship.
Click here for further information
more information: privatewhitevc.com
---