Pendine is offering this Lotus Elan 26R FIA Race Car for sale. A very well built 26R utilising all the best parts available.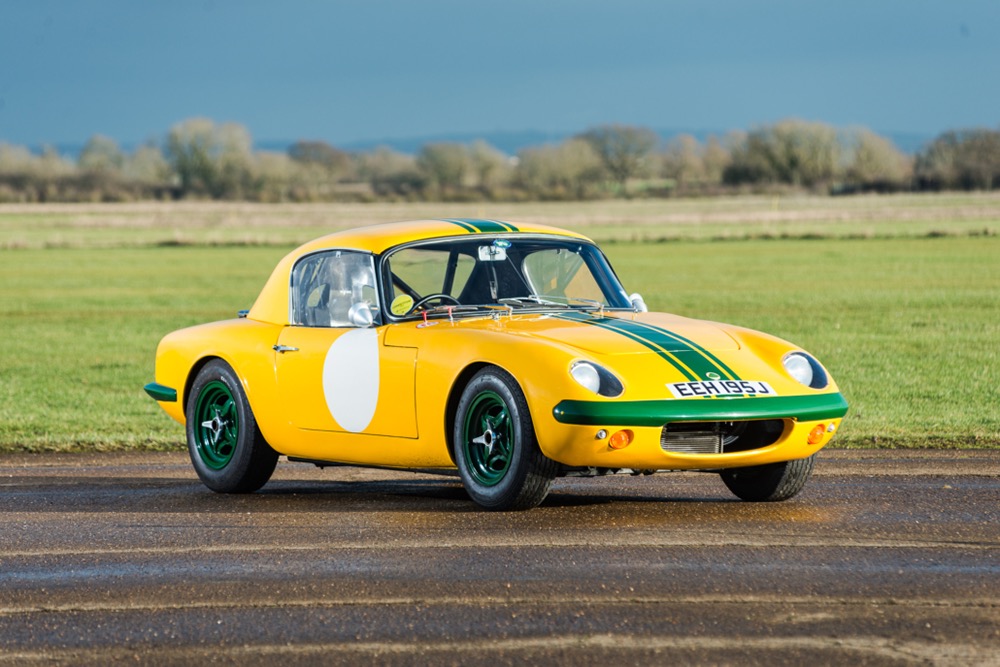 After the Lotus Elan (known internally as model code '26') was successfully introduced in 1962 as a lightweight and technologically advanced sports car, the factory decided to build a racing version for privateer teams of the day to race and promote the Lotus brand in national sports car race meetings.
And so the 26R arrived, and was raced to great effect by privateer teams such as Walker Racing and Chequered Flag. They were driven by top drivers of the day such as Jim Clark, Jackie Oliver, Sir Jackie Stewart and Sir John Whitmore. The 26R featured a myriad of racing upgrades including a light weight alloy bell housing, gearbox tail shaft and LSD as well as engine enhancements, suspension enhancements, different magnesium centre lock wheels, and larger tyres with unique wheel arches built into the bodyshell. The modifications were very comprehensive, too lengthy to list fully here and resulted in one of the most highly homologated and quickest historic race cars on the grid.
Only 97 genuine cars left the Lotus factory, making them extremely rare and highly valuable. Today, with historic motorsport becoming ever more competitive, a lot of owners don't want to risk an original on the track.
___________
This Lotus Elan 26R is a contemporary example, built to current period specification utilising the highest quality modern components and technology to make it a potent racer in the modern historic arena.
Built between 2011 and 2013, this Elan has been maintained and developed regardless of cost ever since, predominately used in hill climbing. It has seen minimal running hours compared to that of a circuit car.
Built by 26R guru Tony Thompson Racing, it utilises all of his knowledge and developments. The Elan compromises of a lightweight 26R bodyshell and 26R chassis fitted with a 176bhp dry sump engine mated to a 2.5 dog 'box with magnesium bell housing and centre case, alloy nosed magnesium differential unit. Likewise, the running gear is built to a similar high specification to ensure all that power gets transferred to the tarmac.
In December 2022 the car was prepared for fresh FIA papers which have been granted to ensure it is ready to go for the 2023 season. A highly eligible and competitive car in all forms of motorsport be it Circuit, Hill Climb and Road events such as the Tour Auto, it's easy to see why the 26Rs are hot property in historic motor racing.
Click here for further information 
---
collectorscarworld is partnering with the most renowned classic car specialists and dealer-ships in the world. We always offer selected rare and sought-after collectors cars and supercars for sale and every day a special car is featured for one of our partners. The passion for classic cars is diverse, sometimes it concerns the beauty of forms that can be admired at a concours, sometimes it is the smell of rubber , old leather and gasoline at a racing event or trip in the sunset.
Or its a classic car you have great memories with or which your parents owned a longtime ago. Classic cars and supercars are an expression of the lifestyle that someone shares with other petrolheads, and which is immortal, enduring and always a lot of fun. If you are looking for a special car or need support in the evaluation and history of cars, please contact us at info@collectorscarworld.com
---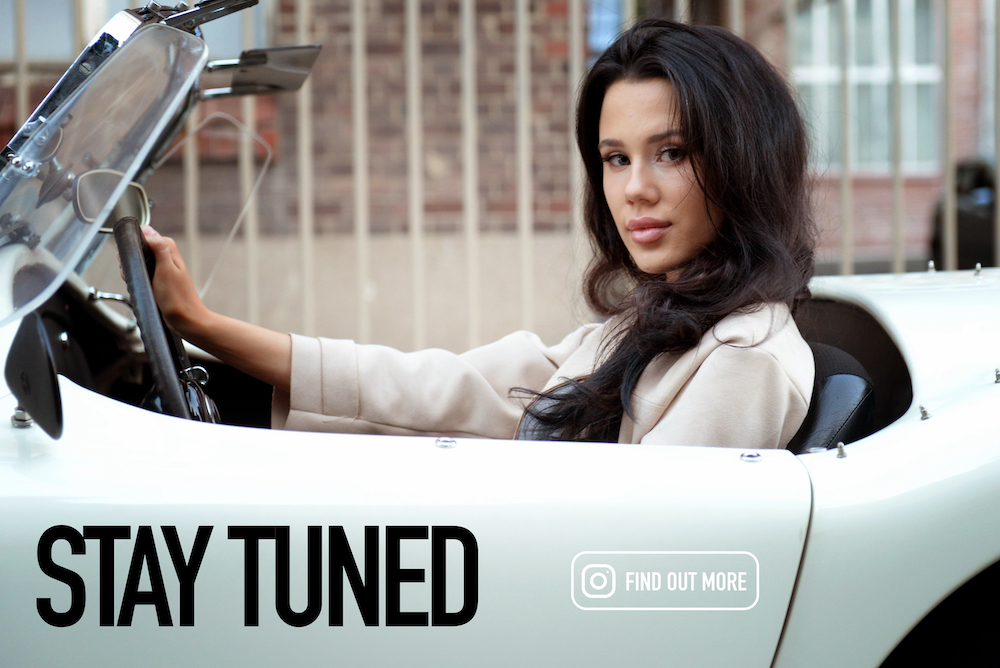 Interested in further cars? Click here.