Inspired by the seminal age of Space exploration, Echo sits in quiet solitude encircled by pitted rock formations. Echo is as close as you can get to feeling like you're off the planet without leaving Earth.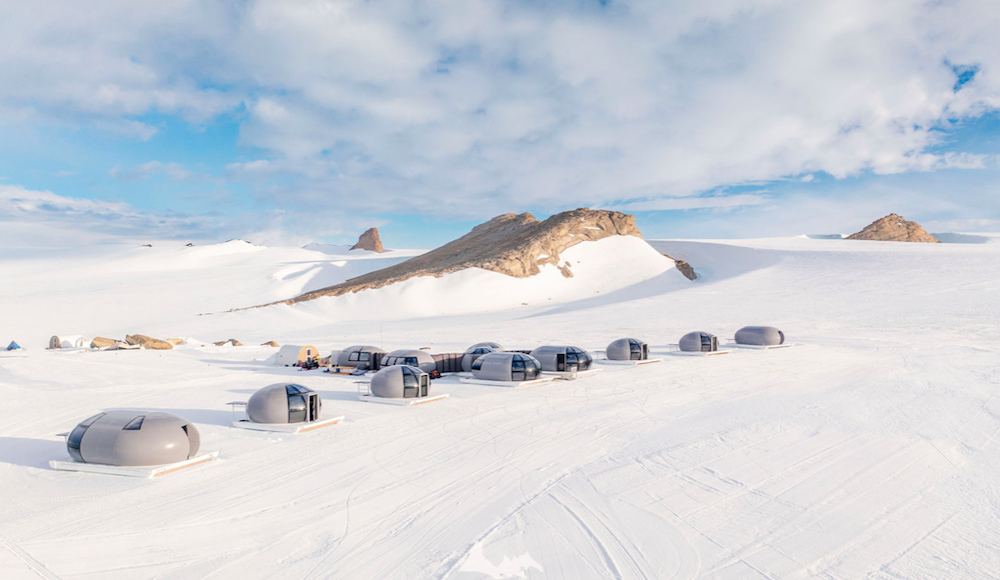 The space-age design of the 'Sky Pods' makes them look like they've been beamed down from Mars. Futuristic and luxurious, the six bedrooms are created from composite fibreglass with floor to ceiling windows allowing guests to soak in the moon-like landscape beyond.
Original photos taken from the International Space Station (ISS) by former Commander, White Desert guest and retired astronaut, colonel Terry Virts will be featured in each pod. Says Virts of the Echo landscape, "The mountains are the most beautiful I have seen across Earth, Venus and Mars.
Perfect for exclusive use groups and catering for up to 12 people, Echo allows guests to combine an ultra-luxury experience with a once in lifetime adventure on the 7th Continent. As with all White Desert's camps, Echo is designed to be dismantled, leaving no trace on the Antarctic landscape.
Click here for further information
more information: white-desert.com
---