RMD bvba is delighted to offer this extremely rare factory built 1968 Porsche 908 "Kurz Heck" (Short-Tail) Coupe with chassis number 908-010 for sale on behalf of its long-term owner.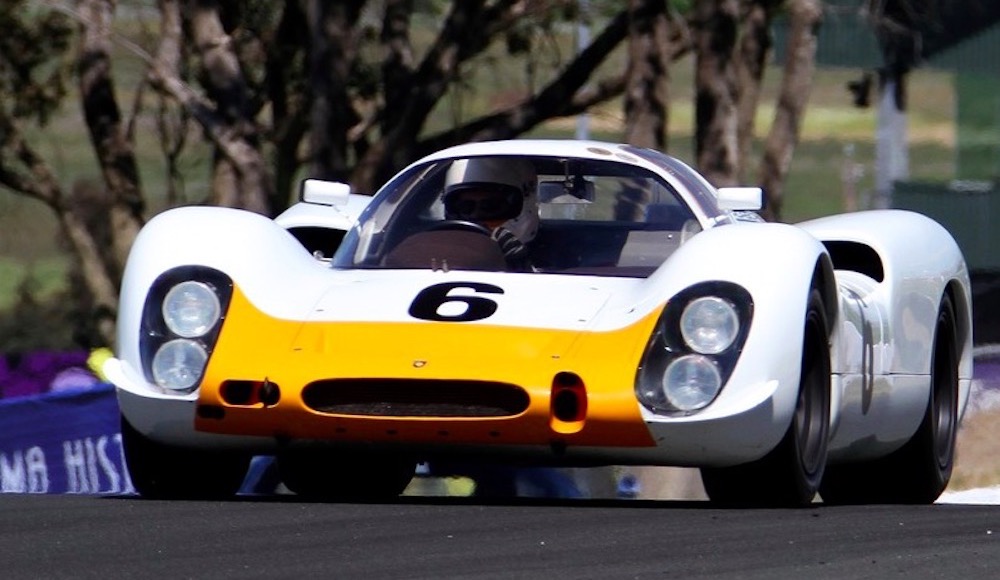 The Porsche 908 was introduced in 1968 to continue the Porsche 906/Porsche 910/Porsche 907 series of models designed under Ferdinand Piech. As the FIA had announced rule changes for Group 6 Prototype-Sports Cars limiting engine displacement to 3000 cc, Porsche designed the 908 as the first Porsche sports car to have an engine with the maximum size allowed. The previous Porsche 907 only had a 2200 cc Type 771/1 flat-8 engine developing 270 hp. The new 3-litre Type 908 flat-8 air-cooled boxer engine produced 257 kW (350 hp) at 8400 rpm. The 908 originally was a closed coupe to provide low drag at fast tracks but from 1969 on was mainly raced as the 908/2, a lighter open spyder. A more compact 908/3 was introduced in 1970 to complement the heavier Porsche 917 on twisty tracks that favored nimble cars, like Targa Florio and Nürburgring.
Our car, chassis 908-010, is one of the earliest 908's and one of only five to be fitted by the Porsche Race Department with the special short-tail coupe bodywork. Upon completion, Porsche System Engineering immediately entered 908-010, together with its sister car 908-011, for the 1000km of Spa race held on May 26th 1968, the 7th round of the International Championship of Makes where it carried race nr 6 and would be driven by the fearless Vic Elford and Jochen Neerpasch.
Click here for further information!
Report by rmd.be
---