The Ford GT40 with the chassis number P1033 has 8 cylinders and a displacement of 4727 cc. In 1969, the Ford GT 40 with the # 58 in Le Mans – was piloted this Circuit de la Sarthe by Jean-Pierre Hanrioud and Dominique Martin.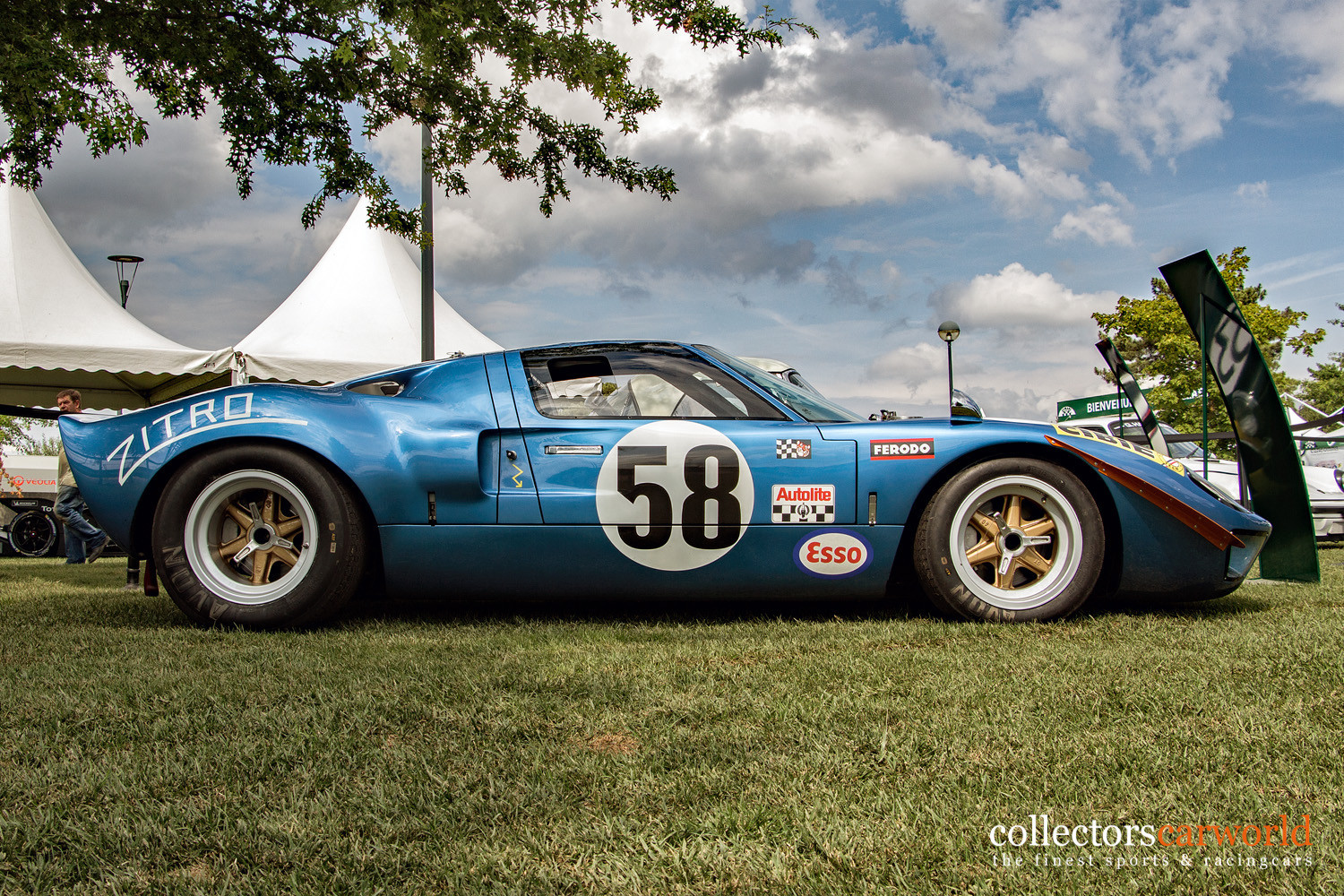 Le Mans Heritage Club
Located in the heart of the village, the Le Mans Heritage Club is Le Mans Classic sanctuary. The one into which can only enter 24 cars having participated in the Le Mans 24 Hours.
Only one key opens the door to this very private club; the presentation a car that has raced in the Le Mans 24 Hours at some time between 1923 and the present. They are displayed by class inside their private enclosure surrounded by white fencing in a refined ambiance. The Le Mans Heritage Club is one of the village highlights. An international jury made up of personalities from various fields has the challenging task to determine which one among the most glorious Le Mans racers is the most beautiful, the most interesting…
Find out more about our photographer Rainer Selzer
Report by collectorscarworld.com / lemansclassic.com
Photos by rs65photos.com
---