Lovely Jaguar XK 120, OTS 3.4 LTR. , manual gearbox, 88.600 km, Black with Red Leather.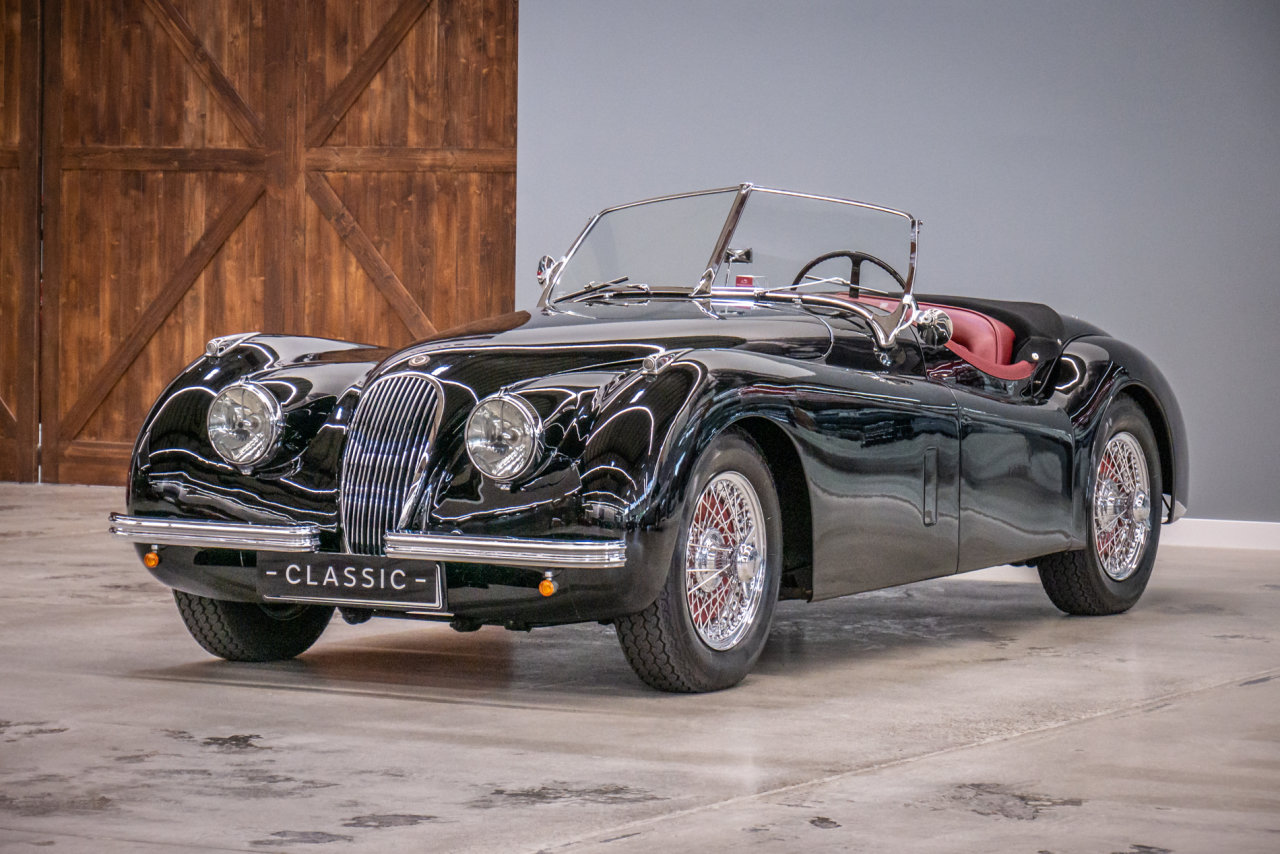 It's for sale by the Jaguar Land Rover Classic Centre Europe in Essen/Germany. The Jaguar Land Rover Classic Centre in Essen Germany is the first facility of its kind outside the UK and is directly operated by Jaguar Land Rover Classic, providing factory service in Europe and Germany. In addition the company is also introducing a service to support classic car enthusiasts seeking pre-owned Jaguar Land Rover classic vehicles using the new 'Works Legends' online portal: www.jaguarlandroverclassic.com/workslegends

Classic Works-inspired workshop facilities enable comprehensive vehicle health checks, servicing and repairs – including engine and transmission rebuilds. Secure storage for clients' cars is also offered, including maintenance to ensure they're always ready to drive.
Available from both sites, pre-owned Works Legends are specially selected examples of classic Jaguars and Land Rovers, ranging from usable daily drivers to outstanding concours-standard show cars, or rare vehicles possessing unique historical significance. All have to pass a 125-point healthcheck and are sold with a manufacturer-backed 12-month warranty.
Find out more on jaguarlandroverclassic.de – Price: 99.900 €
Your contact at JAGUAR LAND ROVER CLASSIC
contact: oscheppd@jaguarlandrover.com
Ringstraße 38, 45219 Essen, Germany
Report by jaguarlandroverclassic.de
---