Fiskens is offering this Porsche 356B Carrera GT for sale.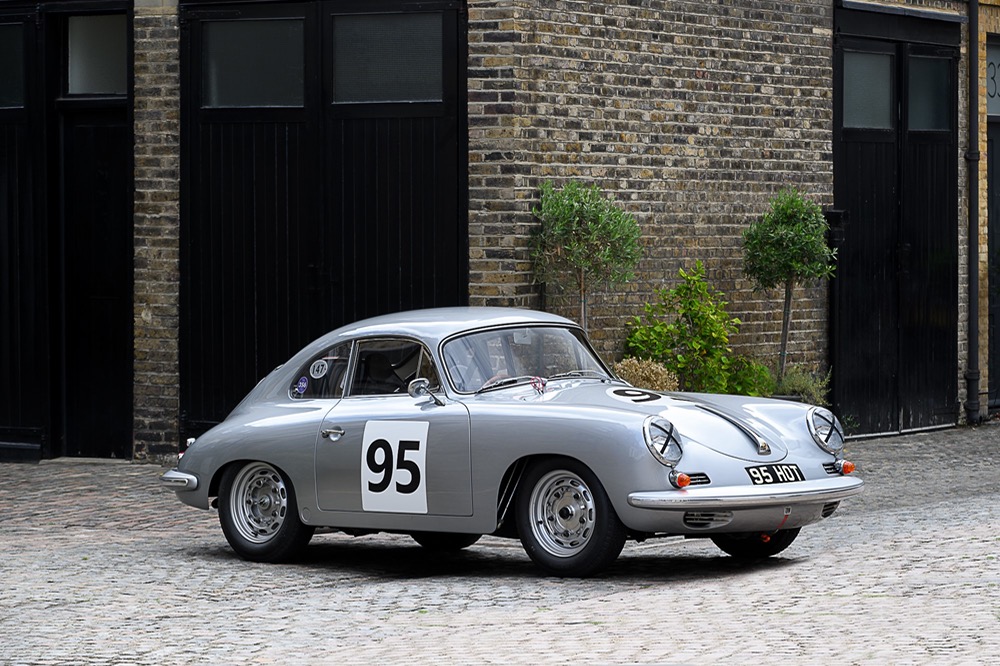 Rare factory 4-cam Carrera GT delivered with Fuhrmann 4-cam engine
Sole known RHD example surviving, of 3 built
Period history 3rd at Macau GP, recent competition at 2021 Goodwood Revival
Initial restoration by Tiziano Serratini and Arno Reinbacher
Race engine and substantial recent works by Prill Porsche Classics
This 356B Carrera GT is a superb representative of the early Carrera legend, and the sole known survivor of only three right hand drive T5 Carrera GTs.
Benefitting from a newly-built pushrod race engine in addition to an incredibly rare Fuhrmann-designed Porsche 4-cam, she is suitable for racing or the road – just as originally intended.
Carrera GT chassis 115378 left the Porsche factory in March 1961 and was delivered new to Hong Kong, retailed via Jebsen & Co to David Luk. This man was a rumoured proxy for Teddy Yip, the larger-than-life entrepreneur and "Grand Old Man of Macao," who ran a team in Formula One and made a fortune built on casinos, hotels and hydrofoils.
Specially produced for privateer racers, the T5 Carrera GT carried Porsche's extraordinary 4-cam competition engine sourced from the 550 Spyder, lightweight Reutter coachwork with alloy doors and bonnet, distinctive louvred engine lid, spartan interior fitments, and alloy rims riveted to steel centres. It is believed that just 40 were produced across 1960-61.
In November 1961, this Carrera GT raced in the Macau Grand Prix, piloted by Heinz Gosslar, a Jebsen employee. Run as a formula libre event on the Circuito da Guia through the streets of the then-Portuguese colony, photos show the instantly recognizable Carrera GT wearing its race number 16 – she finished 3rd.
After Macau, this Carrera GT was purchased by Dr. Henry Lee, a friend and driving partner of Teddy Yip, who competed in local races during around four years of ownership. In July 1965 a 1600 SC pushrod engine was installed by Jebsen.
After a series of ownership changes, in 1993 the Carrera GT was rediscovered in a backstreet Hong Kong workshop, altered to cabriolet form. With the riveted alloy rims giving away its special heritage, the serial number confirmed its origins as a Carrera GT coupe.
After 115378 returned to the new owner's home in Austria, a five-year coachwork restoration followed with specialist Carrozzeria Tiziano Serratini of Bologna, reinstating the coupe form. Arno Reinbacher of Oldtimergarage of Austria completed the restoration in 2016, with the Carrera GT returning to its Macau GP appearance.
Crucially, these works also sourced one of the extremely rare Type 692/3 4-cam engines, entrusting Karl Hloch, the pre-eminent Porsche 4-cam engine builder, to make upgrades to the Type 692/3A specification correct for this car. These included Solex 44 carbs, larger main bearings, higher-lift cams, and external flywheels on the camshafts.
In the current ownership since 2020, extensive race preparation and other works were undertaken with specialists Prill Porsche Classics and Sportwagen, perfecting the prior restoration. This included supply and build of the complete pushrod race engine currently installed, safeguarding the 4-cam which of course is also delivered with the car.
Following these works, this 356B Carrera GT competed in the Kinrara Trophy at the 2021 Goodwood Revival, echoing the 1960 Goodwood TT when four appeared. Application has been made for FIA HTP papers covering both the pushrod and 4-cam engine configuration.
Carrying the distinctive UK registration 95 HOT and its original silbermetallic hue, this Carrera GT epitomizes Porsche's early competition ideal – a dual purpose sports-racer, she would be suitable for competition or road use at a wide variety of all the best events.
Click here for further information
---
collectorscarworld is partnering with the most renowned classic car specialists and dealer-ships in the world. We always offer selected rare and sought-after collectors cars and supercars for sale and every day a special car is featured for one of our partners. The passion for classic cars is diverse, sometimes it concerns the beauty of forms that can be admired at a concours, sometimes it is the smell of rubber , old leather and gasoline at a racing event or trip in the sunset.
Or its a classic car you have great memories with or which your parents owned a longtime ago. Classic cars and supercars are an expression of the lifestyle that someone shares with other petrolheads, and which is immortal, enduring and always a lot of fun. If you are looking for a special car or need support in the evaluation and history of cars, please contact us at info@collectorscarworld.com
---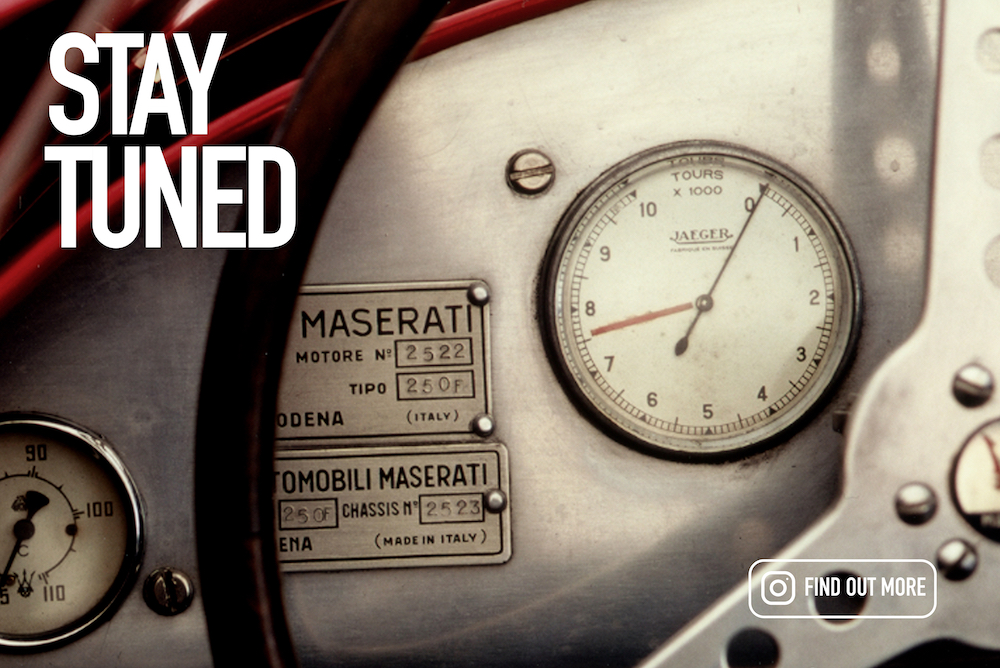 Interested in further "Cars For Sale"? Click here.