Amazing Jaguar XK150 3.4 S Roadster with impressive motoring experience! Prepared for touring and gentle rallying!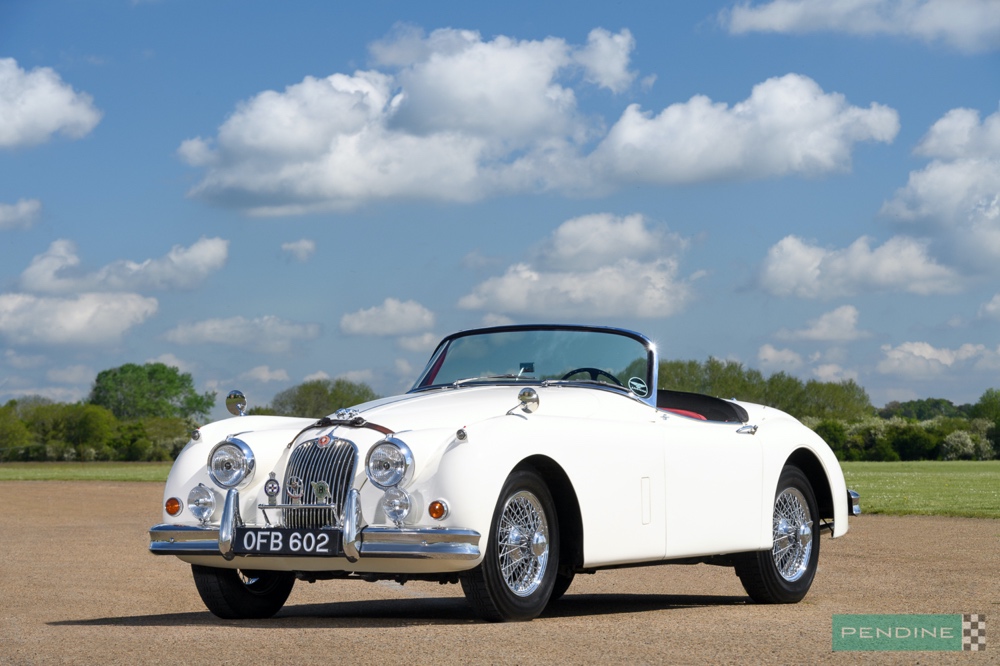 With Europe opening its borders and the chequered red cloth of the French roadside Tabac calling, this is the perfect Jaguar XK150 3.4 S Roadster to eat up Continental miles. Prepared for touring and gentle rallying, this 3.4 'S' has already proven itself with a life touring extensively in Belgium, the USA and the UK.
Though standard to the immediate eye, bonnet strap notwithstanding, the car has all the right upgrades such as a five speed box, JD Classics 'Sport Fast Road' disc brakes, Guy Broad polybush and anti-roll kit, stainless exhaust, aluminium radiator, electric fan etcetera. And for that fast run to the European sun the speedometer is already in kilometres, with stereo and an Ipod connection for good company. And with less than 200 miles since a very thorough £5,872 service the new owner can tour with confidence and comfort. Matching engine block, cylinder head and body of course.
There are a few "restored" examples of the 3.4 'S' OTS on offer which may satisfy the eye, but will struggle to provide the same motoring experience as this car.
Click here for further information 
---
more information by pendine.com
---