Pendine is offering this AC Ace Bristol for sale.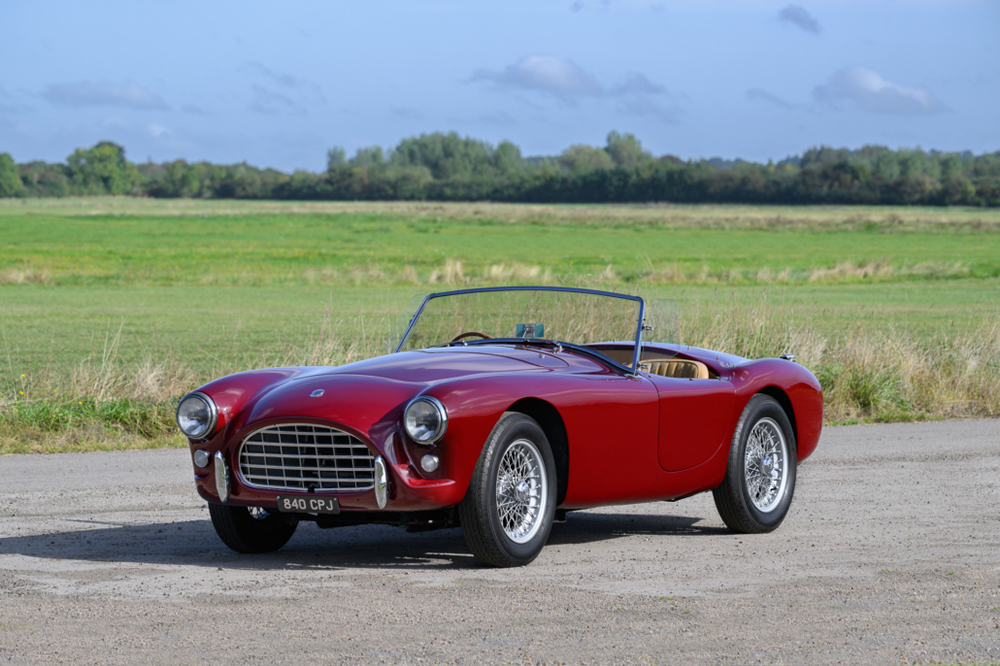 For several decades every discerning collector with a significant collection has sought to add certain marques and models that are universally held to be iconic, such as the Frazer Nash Le Mans Replica, the original Mercedes Benz 300SL, and the Porsche 2.7 RS. Latterly that group has expanded to include a select few from a more recent era, such as the Ferrari F40 and the Mclaren F1. One car in particular has held the same iconic status throughout this period – the Ace Bristol.
Though the Ace Bristol would appear to be plentiful with 463 produced, the challenge for today's discerning collector is to find an example with an impeccable provenance that has retained all its original major components. Being one of the most competitive of sports racing cars many Ace Bristols suffered engine, cylinder head or body panel changes during an era when the goal was simply to be ready for the next event and originality mattered little if at all. However, as the cars became collectable all that changed, the challenge today being to find a car with full unbroken provenance that retains all its original major components; which brings us to BE238.
Once originality criteria has been met a collector can then begin to narrow the focus onto the year of registration, as examples registered by 1957 carry a distinct premium given their eligibility for the Mille Miglia. The car's specification is important, highlighting the value of disc brakes as the Factory equipped BE238. Even with such a narrowed focus few if any examples had the benefit of servicing and maintenance by the Factory, AC Cars Limited, which for BE238 extended to over 127 invoices. And when the Factory was no longer operational the owner entrusted the car to the care of Bristol Cars Ltd and Anthony Crook Motors, then the leading specialists in the AC marque, with a further twenty three invoices incurred for its servicing and maintenance. And with a nod to current motoring conditions the car has an electric fan and electronic ignition.
Few Ace Bristols can match the car's extensive hand-written owner's log, evidencing a mileage of 215,840 reached by 1985 or an average of 7,500 miles per year at which time it was "sent to TT Workshops, general check and rectify". Owned during this period by a Doctor in an era house visits was the norm, one can imagine BE238 to have been the most unlikely yet exciting vehicle with which to make the rounds of patients!
The most recent chapter in this car's remarkable life was the very comprehensive restoration in 2005 by Winchester Motor Sport, costing £69,421 or £132,622 as valued today. Complete with hood, side screens, tonneau, 'race cowl' for the front grille, and the very extensive History Files. Properly priced at £315,000 and open for inspection.
Click here for further information 
---
collectorscarworld is partnering with the most renowned classic car specialists and dealer-ships in the world. We always offer selected rare and sought-after collectors cars and supercars for sale and every day a special car is featured for one of our partners. The passion for classic cars is diverse, sometimes it concerns the beauty of forms that can be admired at a concours, sometimes it is the smell of rubber , old leather and gasoline at a racing event or trip in the sunset.
Or its a classic car you have great memories with or which your parents owned a longtime ago. Classic cars and supercars are an expression of the lifestyle that someone shares with other petrolheads, and which is immortal, enduring and always a lot of fun. If you are looking for a special car or need support in the evaluation and history of cars, please contact us at info@collectorscarworld.com
---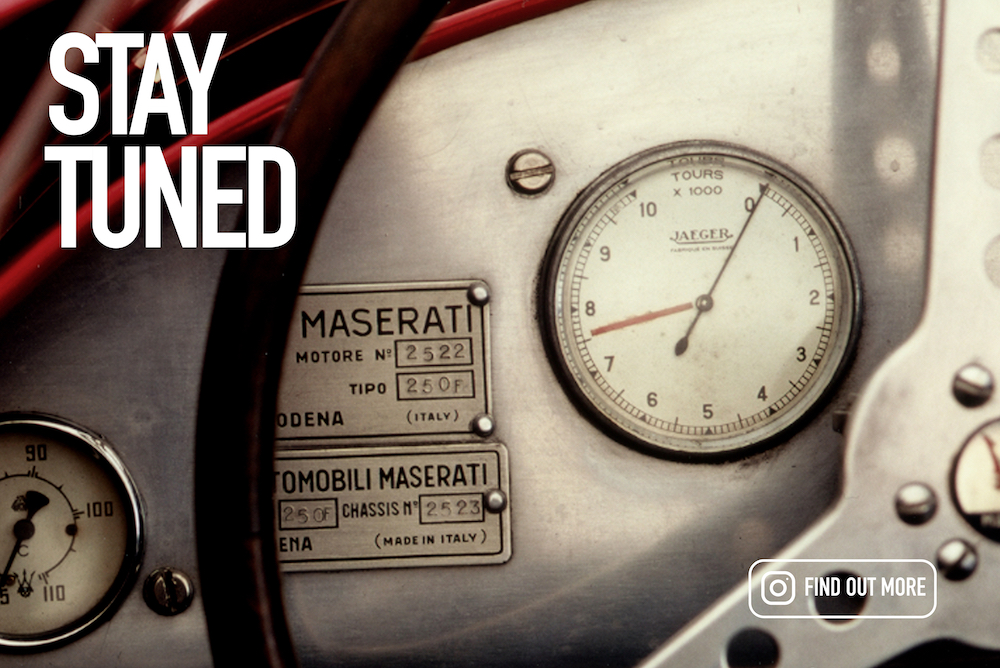 Interested in further "Cars For Sale"? Click here.