Sky-high, ornate, and the pinnacle of glamour, both restrictive and liberating, art object and deeply ordinary, shoes (Footwear Fantasy) tell the story of shifting attitudes toward desire, power, and wealth throughout history. Lace up for a journey through the most enviable shoe closet from the permanent collection at The Museum at the Fashion Institute of Technology— and four centuries of fashion's hardest working accessory.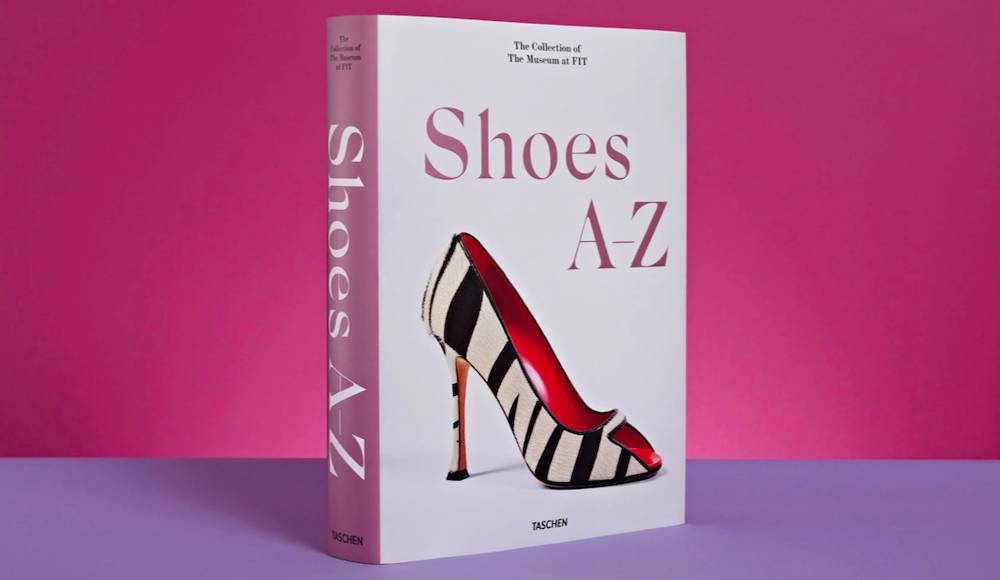 Featuring designs from the likes of Salvatore Ferragamo, Christian Louboutin, Manolo Blahník, and Roger Vivier, Shoes A–Z. The Collection of The Museum at FIT celebrates fashion's most revolutionary and coveted labels with more than 400 styles selected from the Museum's pristinely preserved collection.
Texts from Daphne Guinness, Valerie Steele, Colleen Hill, and The Museum's expert team of curators explore the unique legacy of each of the featured designers and the lasting cultural impact of the shoe. Exclusive access to original sketches, advertisements, and photographs from the designers' private archives further illuminate the genius behind the functional, sculptural delights we cannot live without.
Soon also available as Collector's Edition of 1,000 numbered copies, including three prints by Manolo Blahník created exclusively for this edition with a hallmark stamp. The 6/8 color drawings are printed on 100% cotton paper, by famed Italian company Fabriano, and are housed in a luxury portfolio with gold foil embossing and with a ribbon closure.
The illustrator
Robert Nippoldt is a German illustrator and book artist known for various publications and stage programs about the 1920s, as well as drawings for The New Yorker and Timemagazine. He has received over two dozen awards worldwide, including from the Art Directors Club in New York and the International Design Award in Los Angeles.
The Contributing Author
Daphne Guinness is a multimedia artist. A celebrated authority on fashion and couture, she has worked with some of this century's most esteemed designers and photographers. Straddling roles as model, collector, musician, writer, and muse, she is best known for her work with photographers David LaChapelle, Steven Klein, and Nick Knight/SHOWstudio. Guinness was founder of the Isabella Blow Foundation, which supported education in the arts and mental health research.
The Editors And Authors
Colleen Hill is curator of costume and accessories at The Museum at FIT. Since joining MFIT in 2006, Hill has curated or co-curated more than a dozen exhibitions, including Ravishing: The Rose in Fashion, Fairy Tale Fashion, and Reinvention and Restlessness: Fashion in the 90s. She has authored or co-authored seven books on fashion and contributed to numerous other publications.
Valerie Steele is director and chief curator of The Museum at FIT and founding editor of Fashion Theory. Described in The Washington Post as one of "fashion's brainiest women" and by Suzy Menkes as "the Freud of fashion," Steele combines serious scholarship (and a Yale Ph.D.) with a rare ability to communicate with general audiences. As author, curator, editor, and public intellectual, Steele has been instrumental in creating the modern field of fashion studies.
Click here for further information
more information: taschen.com
---