Gallery Aaldering is offering this Ferrari 250 GT Berlinetta Boano for sale.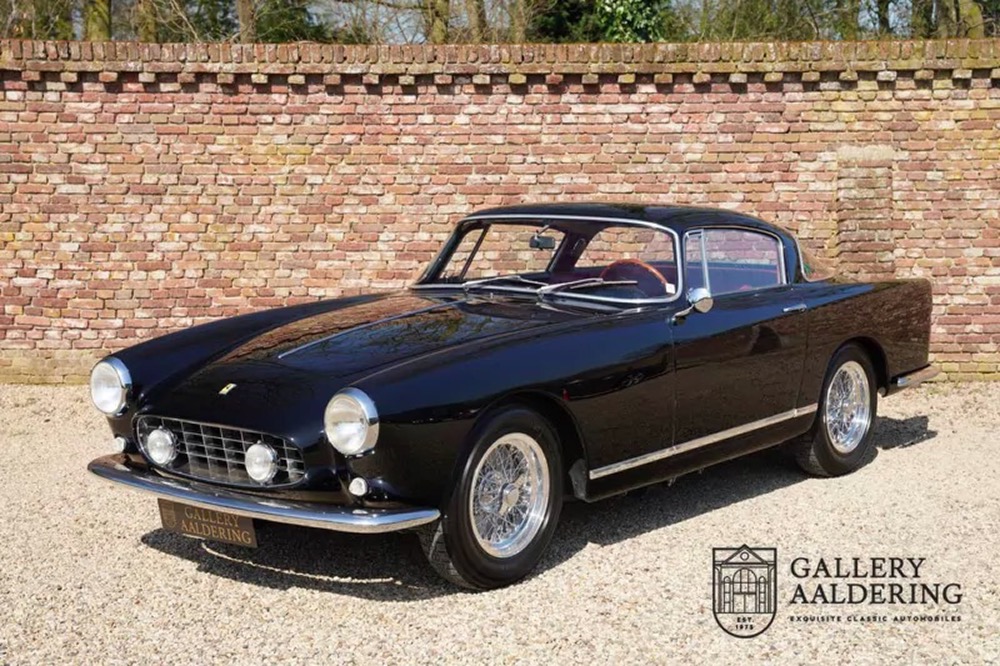 At the end of the 1950s, Ferrari knew that road-going production models were essential to the future of the brand. This makes the 250 the first model to be built in relatively larger numbers. The brand works a lot with Pinin Farina, which at that time was a kind of permanent partner for the models of which more were built. However, Pinin Farina can barely answer the big question and so Carrozzeria Boano Ferrari can also help to meet the demand.
Mario Felice Boano, formerly employed by Farina and Ghia, started Carrozzeria Boano in 1954, together with son Gian Paolo and partner Luciano Pollo. About 130 250 GTs leave the Boano factory between 1956 and 1958, which sees its name changed to Carrozzeria Ellena about halfway through production, with the arrival of son-in-law Ezio Ellena at the company. About 80 copies were built under the name of the company Boano, another 50 are produced under the new flag.
The model is characterized by a remarkable luxury. It is almost the first time for Ferrari that comfort and luxury for the driver and passenger are central. Wider seats, more sound insulation and a fantastic finish were not self-evident with all Ferraris at the time. A synchronized gearbox, a more comfortable chassis and the lighter functioning steering were all exactly what wealthy customers asked for at the time.
Because the technology of the 250GT Boano naturally came directly from other, very sporty and beloved 250s, quite a few copies have been sacrificed or converted over the years. This means that original copies are rarely offered these days.
This fantastic 250GT 'Boano' was ready for delivery on 16th July 1956 making it the 56th car produced. Originally the car was silver gray with a beige interior. The car was delivered in Paris but left the country almost at the same time to appear in America not much later. In 1958 the 250 made its appearance at various racing events, such as Palm Springs and Santa Barbara in California and Dillingham Fields in Hawaii.
After that, the car was given a quieter life and the Ferrari was no longer used for racing purposes.
About 15 years ago, the 250GT Boano was thoroughly restored, with the car in the beautiful black paint making its appearance during various competitions. After more than 50 years, the car came back to Europe. A few years ago, the already very thorough restoration was taken to an even higher level, with the bodywork in Italy being completely overhauled by experts and the interior also being reupholstered and renovated by a very well-known specialist in Modena.
The Belgian owner also had the technology fully restored, overhauled and brought to new condition by a specialist in Belgium. Invoices that together show that several tons of euros have been invested in the car underline that it is a top-class copy.
This 250GT 'by Boano' is Ferrari Classiche certified and was shown at the Villa d'Este Concorso d'Eleganza in 2016. With a car like this it is almost self-evident that a Marcel Massini report is present.
A unique opportunity to get your hands on one of the remaining 250GT in phenomenal condition!
Click here for further information
---
collectorscarworld is partnering with the most renowned classic car specialists and dealer-ships in the world. We always offer selected rare and sought-after collectors cars and supercars for sale and every day a special car is featured for one of our partners. The passion for classic cars is diverse, sometimes it concerns the beauty of forms that can be admired at a concours, sometimes it is the smell of rubber , old leather and gasoline at a racing event or trip in the sunset.
Or its a classic car you have great memories with or which your parents owned a longtime ago. Classic cars and supercars are an expression of the lifestyle that someone shares with other petrolheads, and which is immortal, enduring and always a lot of fun. If you are looking for a special car or need support in the evaluation and history of cars, please contact us at info@collectorscarworld.com
more information
---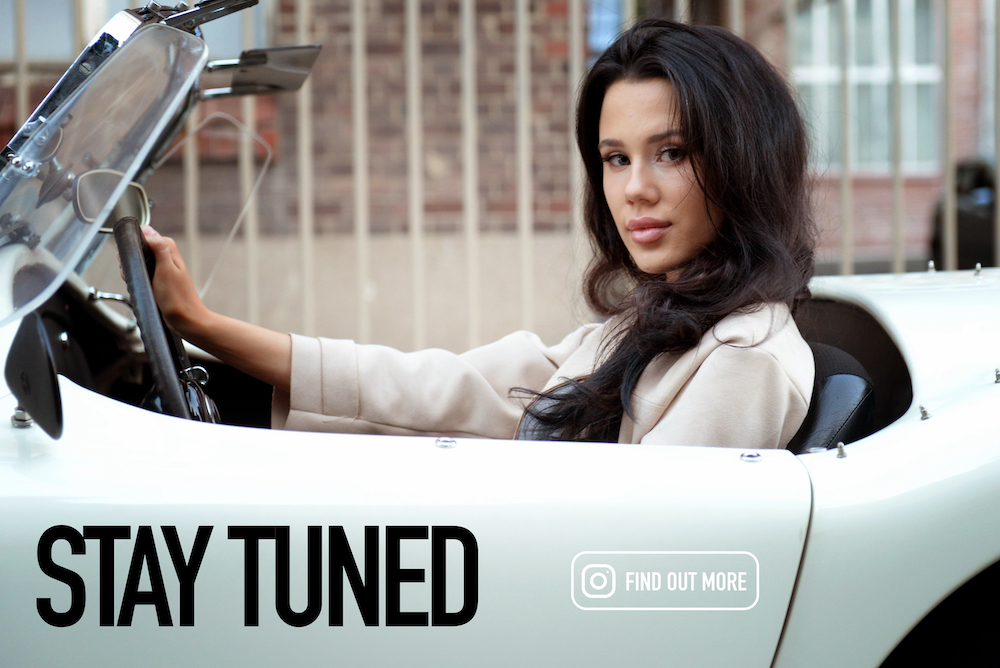 Interested in further "cars for sale"? Click here.