Max Hazan was born in Long Island, NY in 1981 and resided in NYC until 2012 when he and his wife Sarah relocated to Los Angeles, where Hazan Motorworks is presently headquartered. Since as far back as he can recall, he has harbored an obsession with the art of creation, whether it be boats, planes, or cars—his imagination was always manifesting his visions.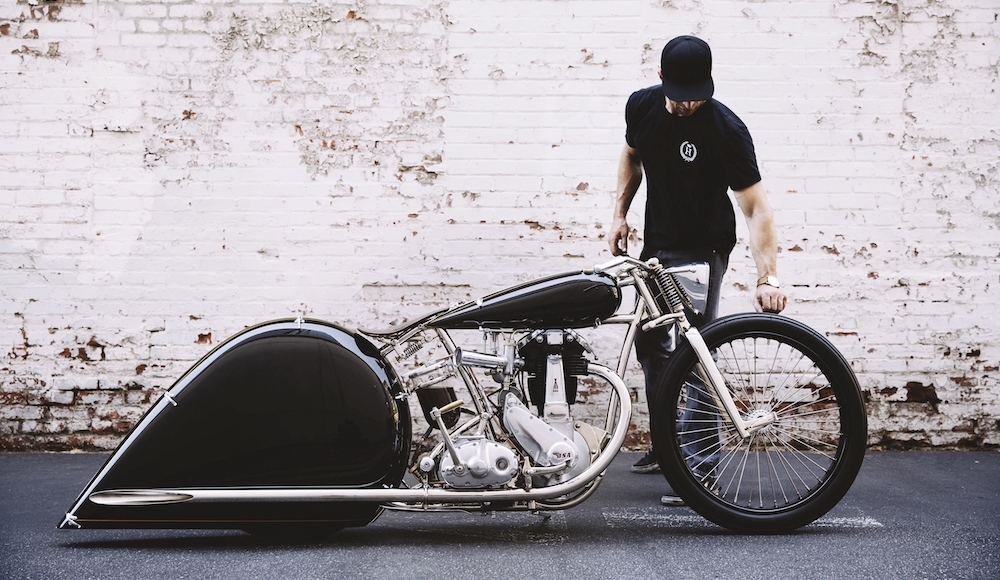 Initially, building custom motorcycles was merely a pastime that took shape in the back of his father's woodworking shop while he maintained a full-time position at his Interior Design & Contracting firm in Manhattan. Eventually, he secured a small workshop space in Brooklyn, and with the unwavering support of his family, Hazan Motorworks was established, enabling him to transform his dream into his primary vocation.
Each motorcycle he crafts is a singular masterpiece, meticulously assembled by his own hands within his personal workshop. Every bike exudes its own distinct character, never to be replicated. He continually challenges himself to infuse novelty into each project, striving to construct captivating designs executed with the utmost elegance.
Click here for further information
Project Vincent
more information: hazanmotorworks.com
---