Thiesen Automobile is offering this stunning Porsche 356 Pre A 1500 "Knickscheibe" Cabriolet for sale. Interesting history. Ex "motor prince" Prince Bertil of Sweden. Fully restored to highest level.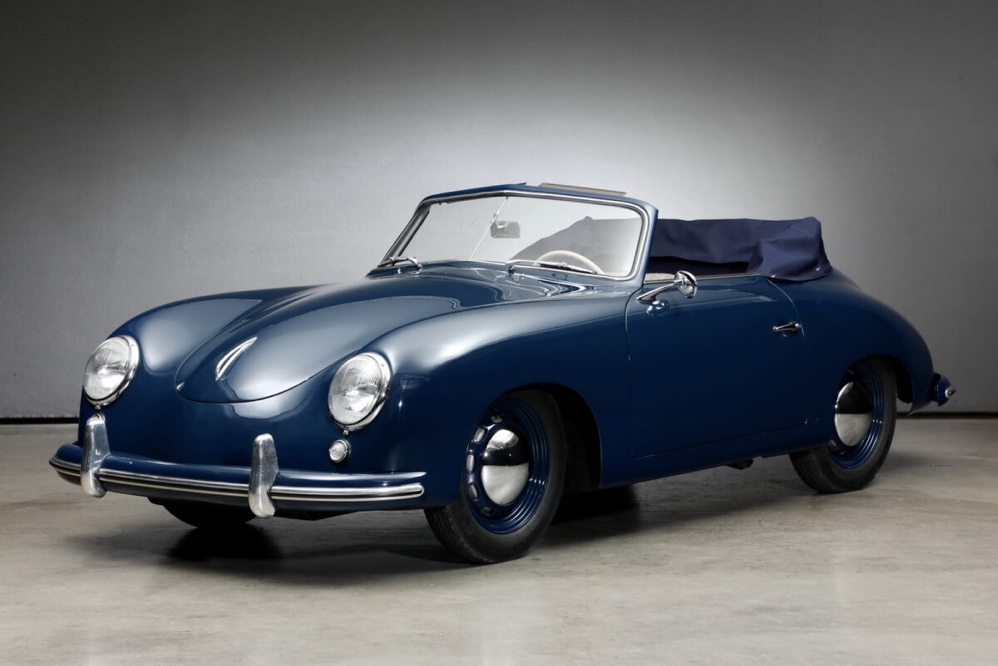 The 356 is Porsche's first series model. While a few vehicles were produced by hand in Gmünd, actual series production began in 1950 when the company relocated to Stuttgart. Initially, the 356 was produced from 1950 to 1952 with a two-part windscreen ("Geteiltscheibe"). From model year 1952 onwards, the car was equipped with a one-piece windscreen in a bent design, which led to the model designation "Knickscheibe".
According to the Porsche data card, this 356 1500 Pre A Cabriolet was delivered in April 1953 as a demonstration car to the vehicle dealer Scania Vabis in Sweden. In the meantime it was driven by the Swedish Prince Bertil, Duke of Halland, who subsequently – it is reported – bought a new blue Porsche every year.
The car later came into the hands of the Swedish Porsche enthusiast and gentleman driver Gert Kaiser, who, among other things, raced his 550 Spyder at the Nürburgring and competed in the Mille Miglia with his 356 Carrera. The available documents show that the car was sold to Norway in 1986. In 2002, the car came to its current owner in Italy. Under his direction, the Porsche was fully restored according to its delivery specifications. The engine number stamped on the car matches the engine number listed on the data card (Kartex). Extensive documentation on the work carried out is available.
Engine:
4-cylinder-Boxer engine (type 546), 1.488 cm³, 55 hp
Click here for further information 
---
---