Pendine is offering this Frazer Nash Mille Miglia for sale.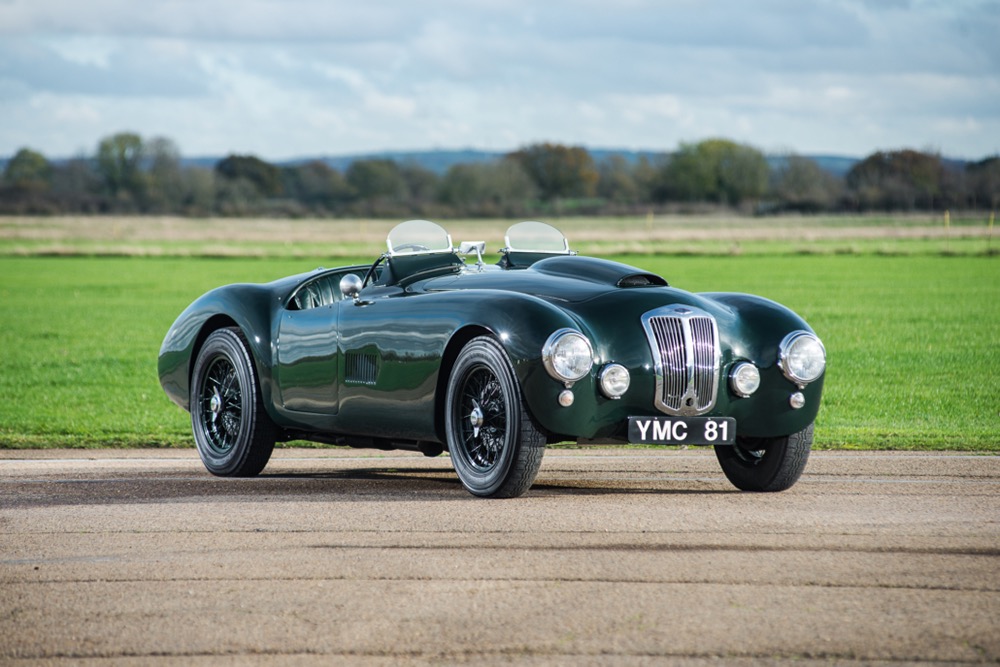 Considered the most attractive of the post-war Frazer Nash's, the Fast Tourer – or the Mille Miglia as it became known after the marques success in the 1950 Italian 1000 mile race – tended to be equipped for road touring, although most Frazer Nash owners viewed them as a dual purpose road and track car. There were only 11 built between 1949 and 1953.
421/100/166 was one of two so called 'wide-bodied' Mille Miglias, with the spare wheel moved from the front wing to inside the boot. This gave much more space in the cockpit, and made it a far more comfortable touring car.
Completed in July 1952 and registered YMC 81, it was finished in Bristol Maroon, with brown leather trim and silver bolt- on wheels. It was also finished with the short-style air scoop on the bonnet. The first owner was Mr Orr of Manchester in July 1952, selling it back to AFN in May 1953. AFN sold it in June 1953 to Jack Broadhead of Macclesfield.
Broadhead entered a number of events, often to be piloted by Peter Reece, including the Goodwood Nine Hours in August that year, followed by the London Rally in September, the RAC Rally in March 1954, the British Empire Trophy in April, and finally the over 1,500cc race at Silverstone in July. Centre lock wire wheels were fitted before the Silverstone race, and the air scoop lengthened.
The Frazer Nash Club has detailed records of its ownership. A.W. Wells jointly owned it with John Swift from 1958-1961, G. Lowe of Wolverhampton in 1965, with Tony Mitchell advertising it in 1966. C.W. Thompson of York was the owner by 1980, John Lamb in 1984, before Frank Sytner bought it in 1985. He sold it to Cedric Brierley (now painted green) in December 1987, before it left the U.K. – probably for the first time – to live in Germany with Hartmut Gagel in 1993.
In turn, he sold it to fellow German Ernst Zahnweh in 1995, who sold it to another German enthusiast in April 2003 via the Techno Classica Essen auction. It remained in Germany being actively campaigned until the summer of this year and is now repatriated in the U.K., fully taxes paid and back on its original registration.
The original engine is recorded as being fitted to a Bristol by the early 1960s, with the Mille Miglia currently powered by a period Bristol 100D engine, built by TT Workshops. Interestingly, the current engine number of 100D 716 correlates to an AC Ace Bristol, chassis BE 369, that reportedly competed in the 1958 RAC Rally. So both car and engine did the event, four years apart!
The file contains a wealth of period publications, race brochures, magazines, photographs, MOTs, a period trophy from Goodwood, and documentation including correspondence with various clubs including the VSCC, Frazer Nash Club and the Historic Sports Car Club. Invoices going back to 1954 include a decarbonisation of the engine by The Bristol Aeroplane Co. Ltd in February that year, presumably before the RAC rally. An original green logbook is also present.
Eligible for pretty much everything one would want to enjoy from road events such as the Mille Miglia (where it has competed on numerous retrospective events) or racing at Goodwood. This is an unusually original, highly sought-after and truly usable Frazer Nash, in lovely condition. The sale will include the original windscreen.
Click here for further information
---
collectorscarworld is partnering with the most renowned classic car specialists and dealer-ships in the world. We always offer selected rare and sought-after collectors cars and supercars for sale and every day a special car is featured for one of our partners. The passion for classic cars is diverse, sometimes it concerns the beauty of forms that can be admired at a concours, sometimes it is the smell of rubber , old leather and gasoline at a racing event or trip in the sunset.
Or its a classic car you have great memories with or which your parents owned a longtime ago. Classic cars and supercars are an expression of the lifestyle that someone shares with other petrolheads, and which is immortal, enduring and always a lot of fun. If you are looking for a special car or need support in the evaluation and history of cars, please contact us at info@collectorscarworld.com
---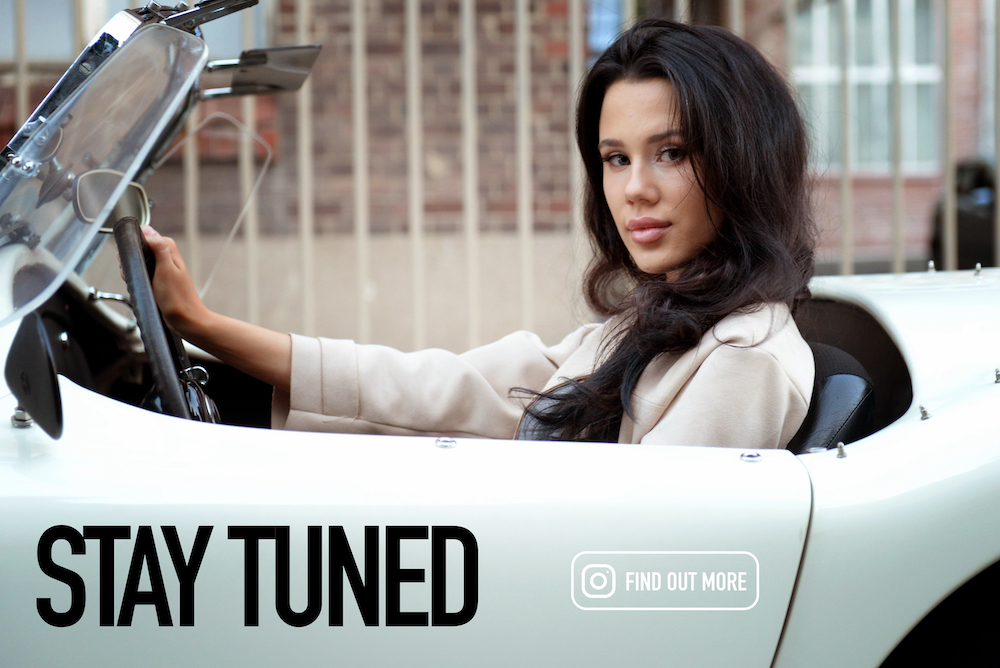 Interested in further "Cars for Sale"? Click here.