The Lancia new concept car expresses the brand's vision of the future, which combines design, sustainability, technology and electrification. A true manifesto for the next 10 years.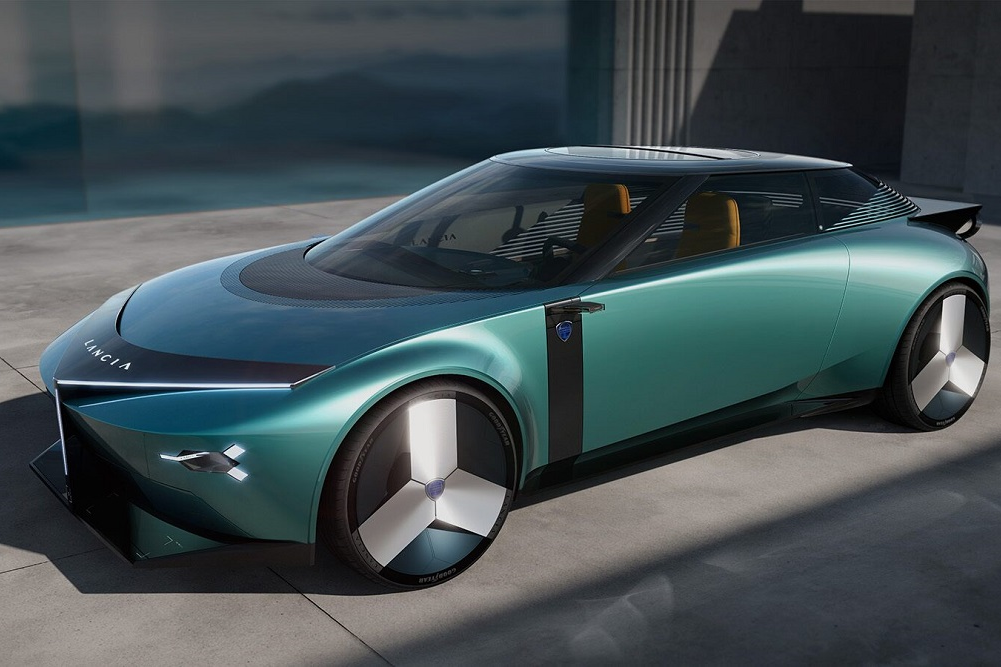 A synthesis between past and future
With Lancia Pu+Ra HPE, Lancia journey towards the future begins, drawing inspiration from the past. From the iconic round headlights, recalling the legendary Stratos to the horizontal lines that echo the famous Venetian sunshade structure of the Lancia Beta HPE of the 1970s. A perfect symbiosis between past and present, between purity and radicalism, between innovation and emotion.
Elegant on the outside, eclectic on the inside
The Lancia concept car: sustainable, electric, evolved
Lancia Pu+Ra HPE: this futuristic concept car is pure evolution. A 100% electric car, with a brand vision in terms of range with over 700 km, little more than 10 minutes of charging time and energy consumption less than 10 kWh per 100 km. 70% of its aesthetic surface is sustainable: the seats are made by reinterpreting Lancia fabric, the carpet is made of natural fiber, the glass components of the car are made of recycled material. The perfect synthesis of the idea of the future.
A symbiosis of design and technology
The simple, intuitive, and functional technology of the Lancia Pu+Ra HPE and its interiors are as one and give passengers the feeling of being embraced by an eclectic and new-generation environment. The innovative S.A.L.A. system, the self-driving option, and the elegant, minimalist dashboard make the interiors smart, inviting, and designed for the future at the same time.
Experience the behind the scenes of the Lancia of the future
The second episode of the docufilm dedicated to the New Era of Lancia is a journey to discover the creative process behind the Lancia Pu+Ra HPE, a futuristic concept car born from the union of interior design, the simplest and most intuitive technology, and attention to the environment.
If you are interested in more news click here.
---