Pendine is offering this amazing Lancia Aurelia B20 GT Series II Coupe for sale. Possibly one of the most sorted and comprehensively equipped B20GTs available.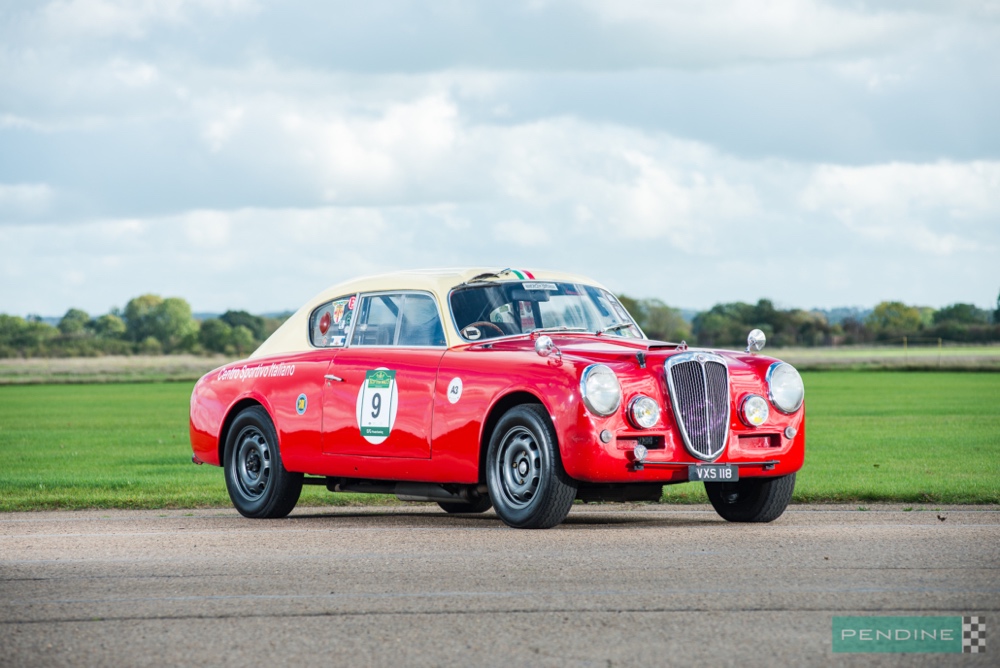 Lancia's classic Aurelia, the first car ever to employ a V6 engine, was initially launched at the 1950 Turin Motor Show with the B10 saloon. The B20 joined the Aurelia line up the following year styled by Pinin Farina. A fastback '2+2' on a shortened wheelbase which, with its combination of sports car performance and saloon car practicality, can be said to have introduced the Gran Turismo concept to the world.
Stunning the motor racing world, a mildly race-developed B20 driven by chain-smoking, brandy-swigging Giovanni Bracco finished 2nd in the 1951 Mille Miglia, beaten only by the works Ferrari! An engineering tour de force clothed in sublime coachwork by Italy's foremost carrozzeria, the Aurelia B20 represents for many the pinnacle of Lancia's post-war production.
This Series II example has spent much of its life in the USA where it was owned and cherished from 1961 until 2016 by just one owner. Upon its arrival to the UK this Lancia Aurelia was entrusted to marque specialists Thornley Kelham who were instructed to go through the car with a view that it would be used for spirited driving and regularity rallies. The brief was to ensure it could reliably and safely take on any challenge in its way.
To achieve this Lancia underwent significant refurbishment work which included bodywork repairs, an electrical rewire, rebuild of the engine, transmission, suspension, and brakes and a thorough overhaul of the fuel and cooling systems. Additional works included upgrading the interior with new rally seats, mats, and extra instrumentation and improved safety features.
The original 2.0-litre engine was found to be very poor condition and as such a new unit was sourced and rebuilt to correct Series II specification from scratch. Furthermore a rare original Nardi upgrade kit for the carburettors was fitted to improve both maximum power and mid-range torque.
Over £180,000 has been spent to bring the Lancia Aurelia to its present condition, and since the completion the car has been much enjoyed for many trouble free miles. A highly eligible car for competition and road rally use and possibly one of the most sorted and comprehensively equipped B20GTs available. VXS 118 is well suited to any occasion be it a summers drive or the Mille Miglia.
Click here for further information
---
collectorscarworld is partnering with the most renowned classic car specialists and dealerships in the world. We always offer selected rare and sought-after collectors cars and supercars for sale and every day a special car is featured for one of our partners. The passion for classic cars is diverse, sometimes it concerns the beauty of forms that can be admired at a concours, sometimes it is the smell of rubber , old leather and gasoline at a racing event or trip in the sunset.
Or its a classic car you have great memories with or which your parents owned a longtime ago. Classic cars and supercars are an expression of the lifestyle that someone shares with other petrolheads, and which is immortal, enduring and always a lot of fun. If you are looking for a special car or need support in the evaluation and history of cars, please contact us at info@collectorscarworld.com
---