Introduced in the year 1934 and built until 1935, the replacement Aston Martin  Mark II model came on the market with a more sportive and stronger chassis and a revised engine with counter-balanced crankshaft. Short and long wheelbase versions were built.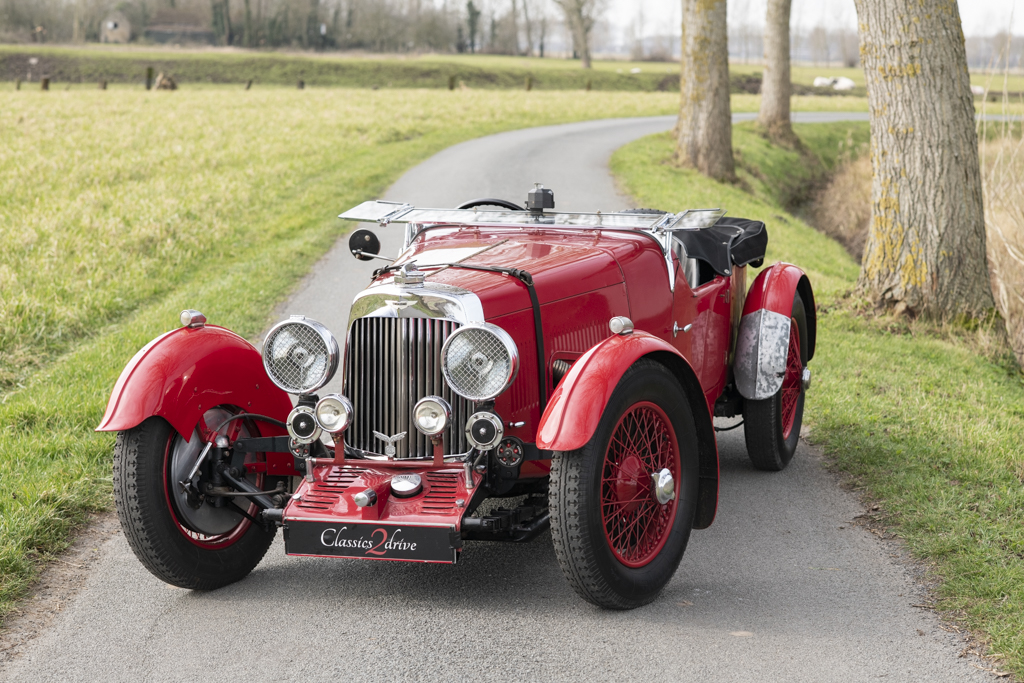 According to former records this example was first owned by Sir W.E. Carr from Surrey, UK  who raced with that car in the LCC Relay Race at Brooklands during the year 1936.  In early times the car was supercharged.  You can still notice the remnants of this conversion in the bonnet (partly covered) . A larger oil pump was fitted together with an Ulster back axle.
---
Very original car and since 1967 (!!) in longterm ownership
Registration no. Ex-UK Registration: BXO 401
Chassis no. E4/443/S
Desirable short-chassis model
Matching Number
Registered in the Netherlands
---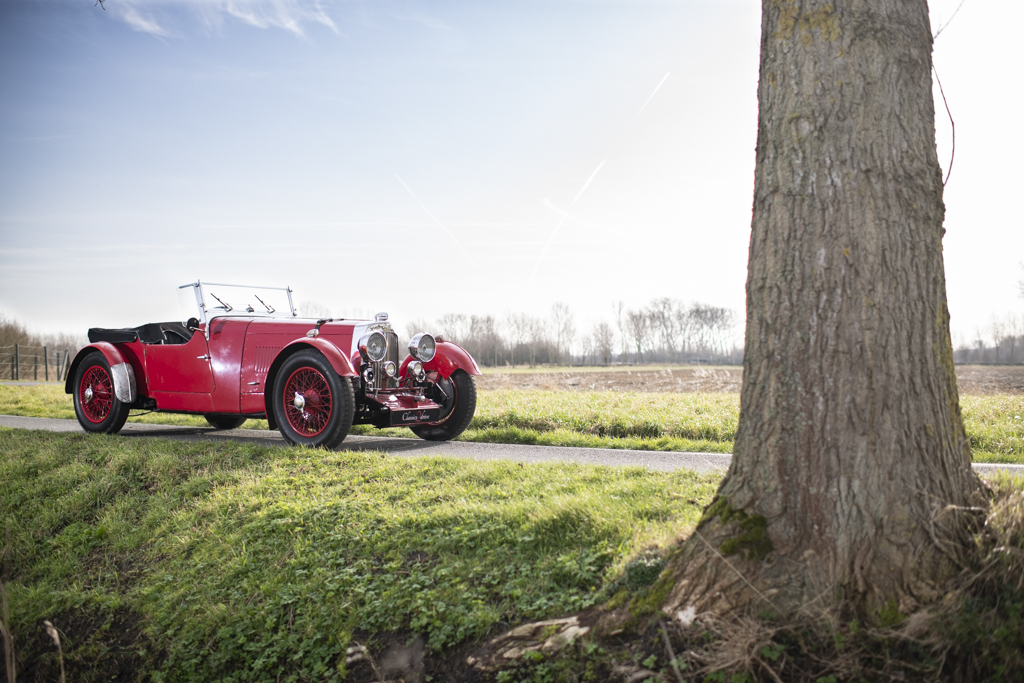 The car was even in possession of Mr. Dries van  der Lof, former race driver in the Netherlands, first Dutch Formula 1 driver and known for his exclusive car collection, who purchased the car in 1964 and sold it then in 1967 to her current Dutch owner. Registered in the Netherlands. This lovely example here is a highly desirable short chassis version MK II from 1934 with original UK registration number BXO 401. A well-known car in the Aston Martin Car Club! This car presents itself technical in very good state and condition and runs smooth, powerful and is wonderful to handle. A real driving pleasure for pre-war lovers and for those who want to become one.

www.classics2drive.com
8000 Bruges, Belgium
+32 (0) 485 442 410 Sandra Hermsen Kowalski
info@classics2drive.com
This Aston Martin has a charming patina and shows certain signs of usage. As the French say  the car remains "dans son jus". It has been  restored in the 90's by a pre-war specialist in the UK and shows signs of age as a real pre-war car of this age has to be! Engine, gearbox and back axle have been revised about 4 years ago. This example is remains originally, her history is complete into the tiniest details  and she is very well serviced and maintained throughout. Recent service and check-up have been carried out in the Netherlands.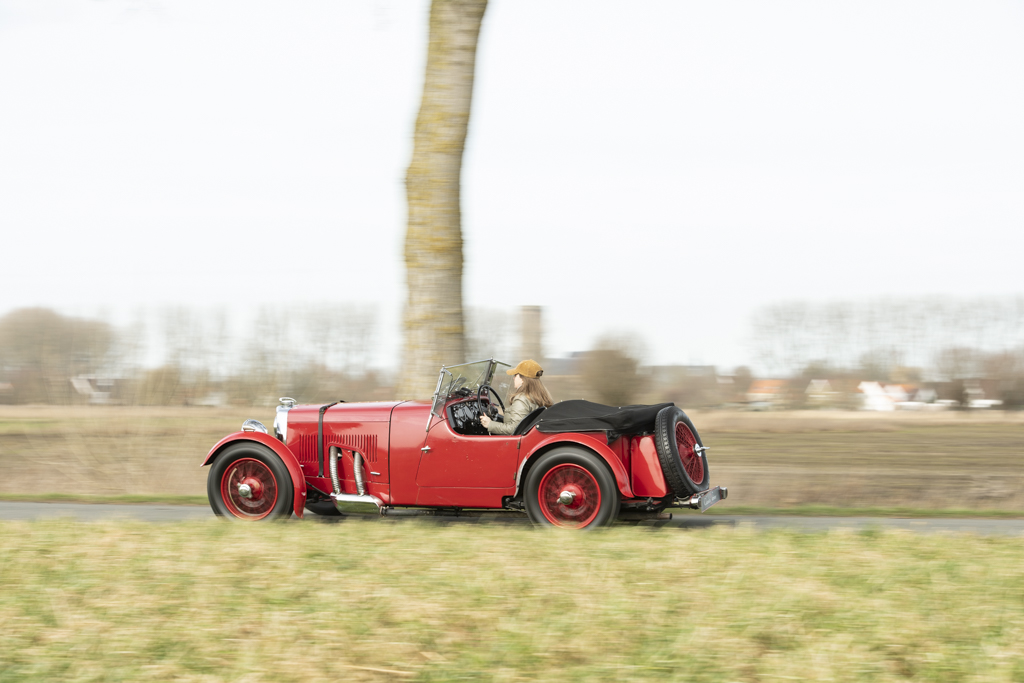 Since 1967 (!!) in long-term ownership. The car has stayed in a very enthusiastic  car family who is been keeping her now for more than 54 years and is now off to look  for another Passionist who treasures her with some love and passion.
Full ownership of this car is known. The car comes with comprehensive files and history, publications in books, invoices, correspondence, wonderful old pictures of its history and restoration and even with the Old English logbook. A great car throughout which guaranties much driving pleasure.Ideal for rally and tour or any other classic car event.
Further details, pictures and information certainly on request! Find out more
more information by classics2drive.com
---