Graber Sportgarage AG is offering this Mercedes-Benz 370 S Mannheim Sport Cabriolet.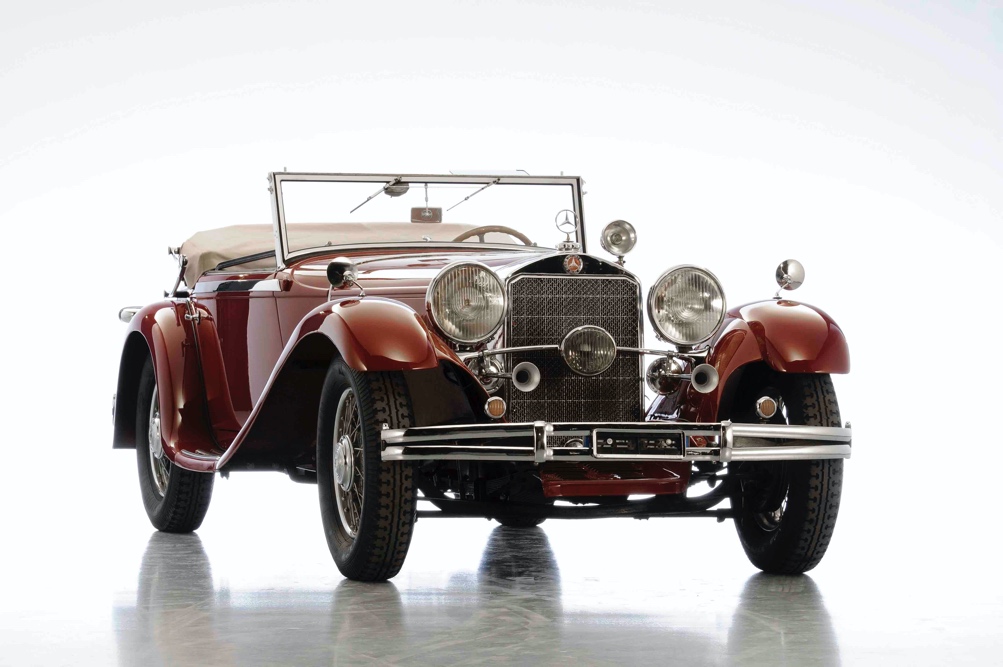 Coachwork by Sindelfingen
Chassis no. 84919
Engine no. 84919
Gearbox no. 4863
Body no. 802122
Offered from a Private Swiss Collection.
Rare Sport Cabriolet, one of forty-seven manufactured in 1932. Regarded by Mercedes-Benz collectors as the "little brother" of the legendary Mercedes-Benz SSK. Elegant and tasteful Sindelfingen coachwork. A classic expression of early 1930s German sports-touring design. Accompanied by a expertise by Mercedes-Benz Classic Center.
The Mercedes-Benz 370 S Mannheim was only in production for two years from February 1931 to February 1933. A total of 195 chassis were manufactured, sixty-four of them in 1932. Regarded by Mercedes-Benz collectors as the "little brother" of the legendary Mercedes-Benz SSK, the model was offered by the factory in two body styles, a two-seater Sport Cabriolet and a two-seater Roadster. The Cabriolet featured a large but stylish trunk, either rear-mounted spares or sidemounts, full running boards and a padded top. The pared-down roadster had a folding windshield, no running boards and a thin cloth top.
The 370 S Mannheim chassis was designed as an expensive mid-sized car, powered by a hefty 3.7-litre six-cylinder engine that gave it a favorable power to weight ratio, snappy acceleration and a usable 130 km/h top speed. Production was very limited. In 1931, ninety Sport Cabriolets were delivered by Sindelfingen, a number that fell to forty-seven units in 1932 and twelve in 1933. The 370 S Sport Cabriolet was indeed an exclusive automobile.
Although the 370 S was not an out-and-out sports car, there were some sporting achievements in 1931, such as two gold medals won in a 10,000-kilometer trial and second place in the reliability run staged by the Berliner Tageblatt newspaper. Nevertheless, the natural habitat of these elegant precision-built cars was the German concours which took place in fashionable locations such as Baden-Baden or Swinemünde. In that respect, not much has changed. Today, a 370S Sport Cabriolet would be welcomed at concours events where its beautifully balanced early-1930s lines would please the crowds.
According to Kommissionsnummer, or build sheet, 68066, 370 S chassis 84919 was shipped on 22 June 1932 by train via Weimar to the German town of Erfurt. In September 1933, the car was sold by the Daimler-Benz dealership in Nüremberg to a Herr Friedrich Wagner of Siernau-Scherneck near Coburg, Germany. Later, the car was owned by a furniture manufacturer named Stetter from Augsburg.
The car survived the war and stood on blocks in the Stetter furniture factory until Mr. Stetter's heirs sold it in the 1950s to a dealer named Auto-Lehmann in Friedberg near Augsburg. By that time, the car had been fitted with a pointed Mercedes-Benz grille, possibly from a 320, and the original engine had been lost. Joachim Lehmann restored the car comprehensively, retrofitted an original flat radiator and gave it a red and white paint scheme complemented by an interior upholstered in red leather. After years of negotiations, this lovely 370 S Mannheim was acquired in the summer of 2004 by its current owner, who painstakingly restored it back to its original configuration as delivered in 1932. An expertise completed by the Mercedes-Benz Classic Center in 2014 after the completion of the restoration concludes that while the engine is a replacement unit of the correct type, the car retains its original chassis, gearbox, and bodywork.
The trim and tasteful lines of the 370S Sport Cabriolet are as appealing today as they were in the early 1930s. The model is rarely offered, and this is an exciting opportunity to acquire a very special and elegant pre-war Mercedes-Benz Cabriolet that presents beautifully in every way.
Click here for further information 
---
collectorscarworld is partnering with the most renowned classic car specialists and dealerships in the world. We always offer selected rare and sought-after collectors cars and supercars for sale and every day a special car is featured for one of our partners. The passion for classic cars is diverse, sometimes it concerns the beauty of forms that can be admired at a concours, sometimes it is the smell of rubber , old leather and gasoline at a racing event or trip in the sunset.
Or its a classic car you have great memories with or which your parents owned a longtime ago. Classic cars and supercars are an expression of the lifestyle that someone shares with other petrolheads, and which is immortal, enduring and always a lot of fun. If you are looking for a special car or need support in the evaluation and history of cars, please contact us at info@collectorscarworld.com
---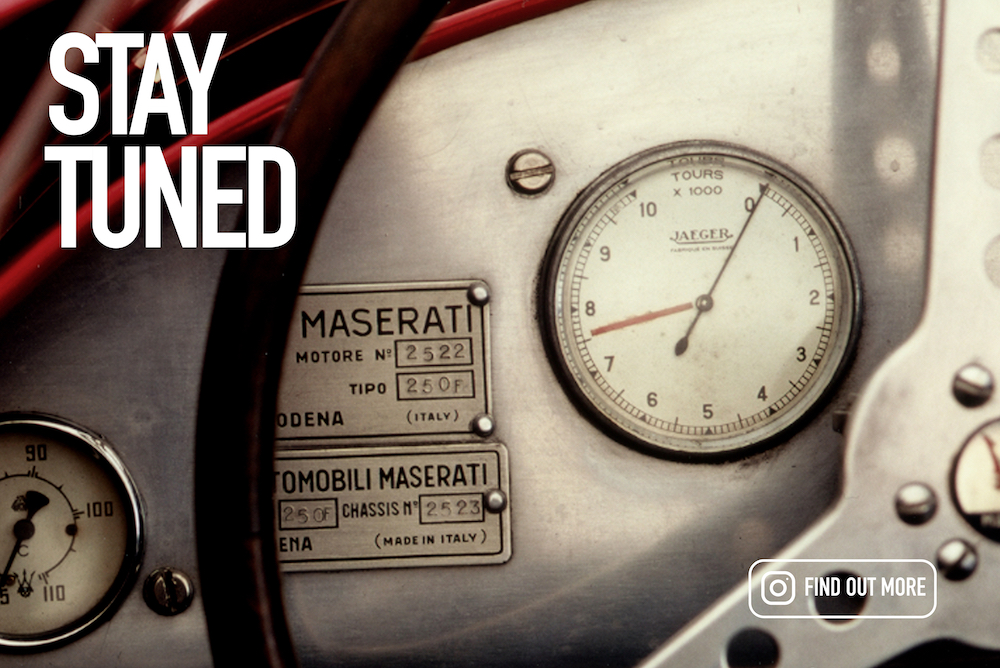 Interested in further "Cars For Sale"? Click here.