An astonishing 1930 Rolls Royce Phantom II Sport Tourer – perfect for entering long distance Rallies or Marathons!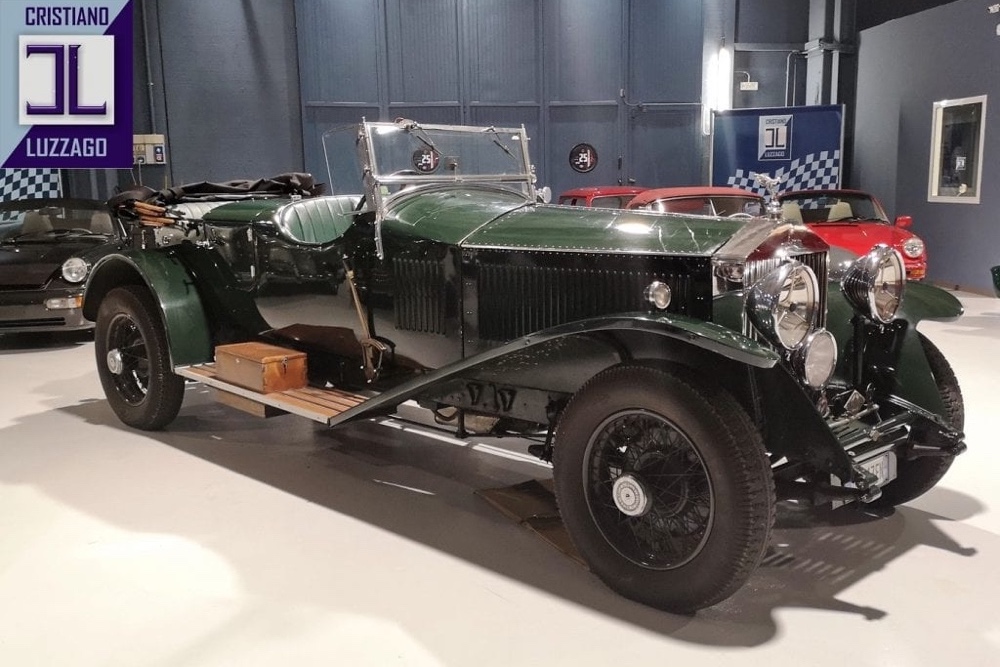 This huge car could brings you across the most challenging Rallies in the world such as Tiger Rally, Panama Rally, Peking to Paris as well as Pre-War cars events worldwide.
An unforgettable driving experience to try once in a lifetime!
Delivered on December 9, 1930 to the first owner Miss.M.Payne, Hinckley (UK) it was originally bodied as a Limousine by Barker. The ownership was transferred in 1943 to the company Ginns&Gutteridge-Leicester with the registration 75JBC.
After World War 2 the damaged bodywork was converted as a sport tourer model by unknown coach builder.
Until 2001 was belonged by a Dutch collector Mr van der Stam with the Reg.Plate 75-XK-27.
In 2001 was imported in Italy by the present owner who always carefully maintained the car in all these years entering many international cars events.
The car is in perfect running order and ready to use!
Click here for further information
---
Report by cristianoluzzago.it
---