Screw the A-Team van. That thing reeks far too much '80s. It's this 1983 GMC Vandura that has our attention.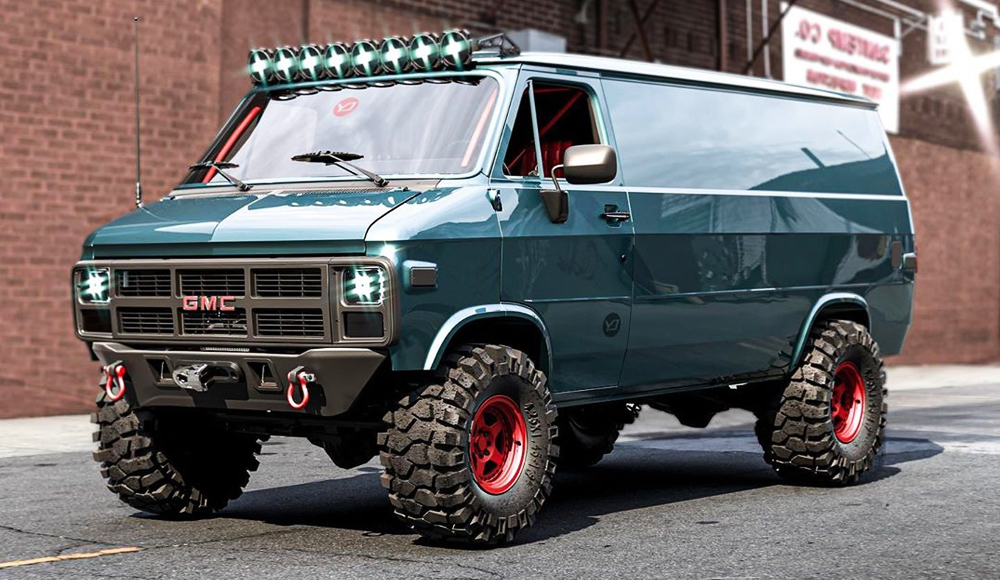 Too bad it's just a rendering because designer Yasid Oozeear has done it up to tantalizing perfection. While it retains the original boxy body, the rest of it gets amped up treatments liked a matte black grille frame with matching side mirrors, LED headlight units, winch and tow-hooks, eight roof-mounted LED rally lights, a lifted and upgraded suspension setup, all-terrain tires, and some slick red five-spoke wheels. This is the kind of design that just might draw a reputable restomod shop to pick up as a real project.
Click here for further information!
Report by Yasid Design
---