The company Wiesmann GmbH was founded in 1988 by the two brothers Martin and Friedhelm Wiesmann and was located in Duelmen, Germany. In the first years Wiesmann only produced hardtops, but the brothers always had the idea to build their own car – the Wiesmann Roadster.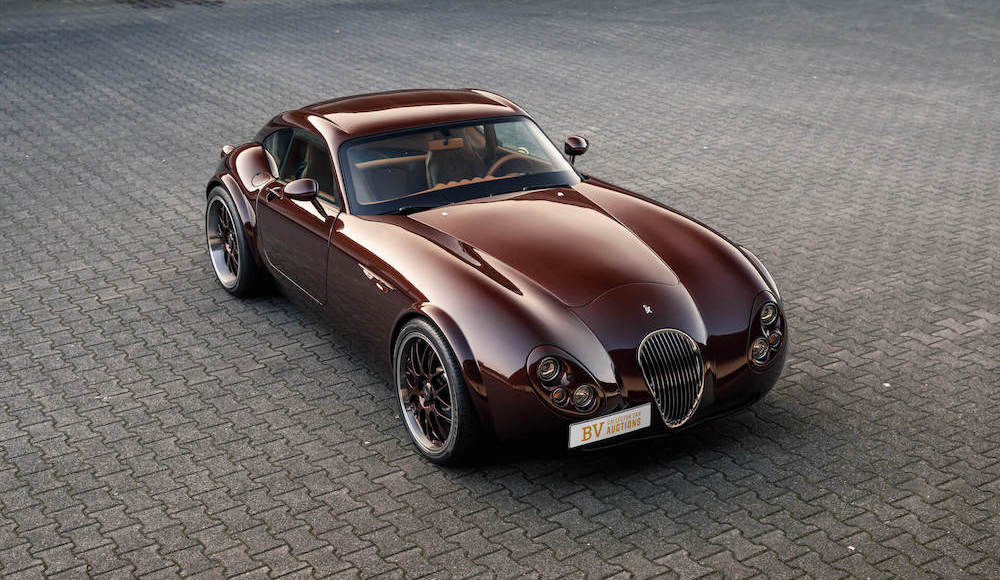 In 1993 the first production model with the name Wiesmann Roadster MF30 was built – a open two-seater with a folding roof, a straight-six cylinder engine from BMW with a power output of 231 hp / 170 kW and a capacity of 2.979 ccm. The glass-fibre reinforced plastic (GRP) body of the roadster was mated to a stiff tube frame chassis.
The MF30 was followed by the MF3, that received a stronger 3.426 ccm straight-six cylinder BMW engine with 343 hp / 252 kW.
After building only open cars for twelve years, Martin and Friedhelm Wiesmann presented the first closed Wiesmann MF4 to the public on the IAA in Frankfurt 2003. The MF4 benefitted from various updates compared to the roadster in terms of chassis, design and engine.
For the first time Wiesmann used a steel monocoque chassis, weighing only 110 kg, while the body was still made out of lightweight GRP. The engine was also heavily upgraded and Wiesmann went from the 6 cylinder engines to a 4.8 litre V8 BMW engine producing 367 hp (270 kW). With the new powerplant the MF4 reached a top speed of 290 km/h and accelerated from 0-100 km/h in 4.6 seconds.
---