This is the new National Car Museum – The Loh Collection. Based in Dietzhölztal, Germany, it is a must-see. Some 150 cars are beautifully exposed, including some race cars that have been off the radar for years.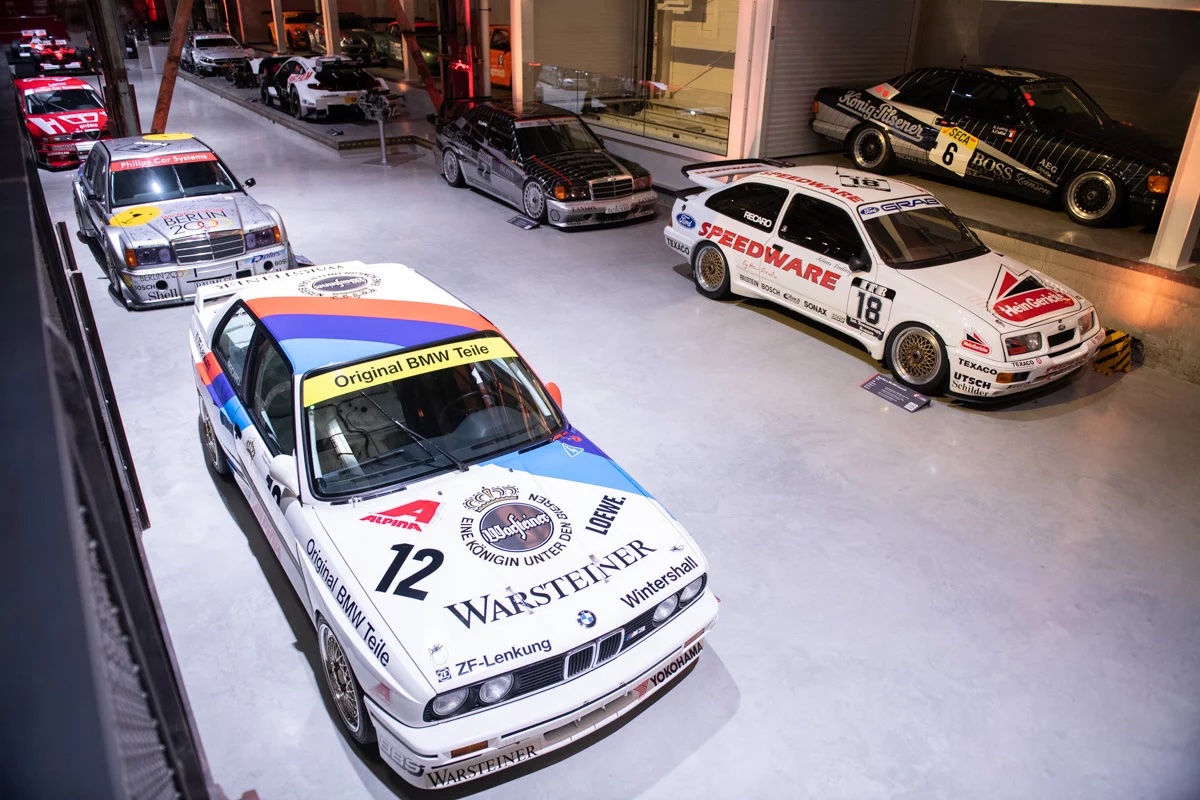 Beauty seems to be the thread linking the cars in The Loh Collection. For years, entrepreneur Friedhelm Loh assembled an astonishingly beautiful collection of cars and race cars. The collection runs into the hundreds of cars, so the new museum only puts a fragment of this on display. On the other hand, this also allows the museum to alternate the cars on display every now and then. "We plan to work around different themes as well," curator Florian Urbitsch explains. "Such as the Le Mans Centenary, which we celebrate with a special exhibition."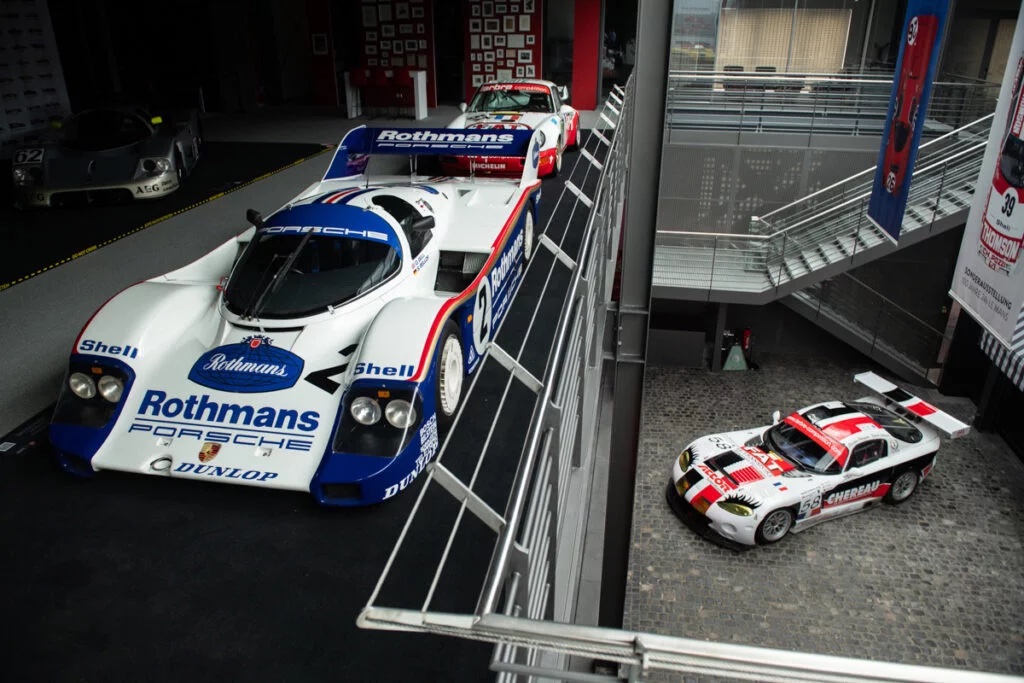 It's not just the Le Mans cars. The BMW E30 M3 you see in the front of our opening picture is not just any DTM M3: it's the development prototype. There is a Ferrari F1 2000 here, from the season when Michael Schumacher took his first F1 world title driving a Ferrari. And there is a Mercedes CLR here, the one Mercedes wants to forget it ever existed. Here are some others:
Ferrari 330 P3/412P
One of the Loh Collection's jewels. You know this car, it's on that famous finish photo from the 1967 Daytona 24 Hours. After the initial humiliation at Le Mans 1966 in the hands of Ford, Ferrari hit back on Ford's home turf, at the beginning of 1967. Just as Ford did, Ferrari cannibalized the podium spots, claiming 1-2-3 in a famous photo. This car, chassis #0844, came third.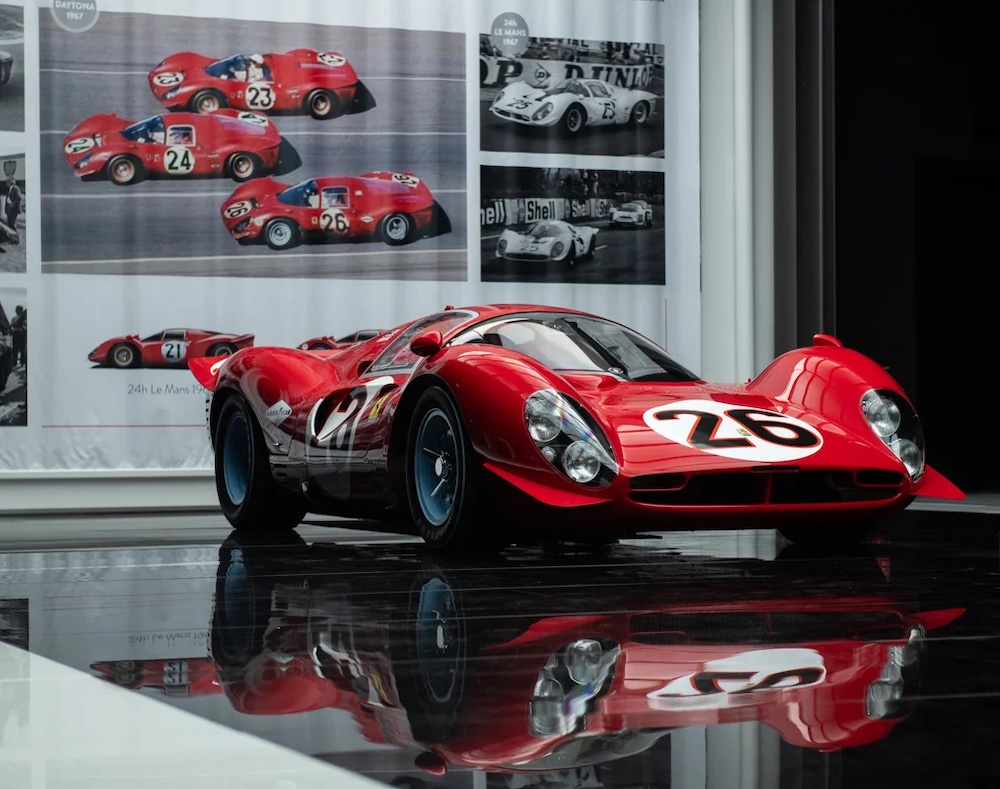 At that point, this chassis had already been converted to 412P specs and handed over to the NART team, Ferrari's semi-official team in the US, run by its importer Luigi Chinetti. Chassis #0844 started life as a 330 P3 in 1966. Ferrari entered it as a works car, and it won the Monza 1000 Km, its second race. John Surtees and Mike Parkes drove it. The next race, the Targa Florio, brought retirement for Nino Vaccarella and Lorenzo Bandini, but at the Nürburgring 1000 Km, it was victorious once more. This time, Parkes and Ludovico Scarfiotto shared the driving. Unfortunately, Le Mans brought retirement for Bandini and Jean Guichet.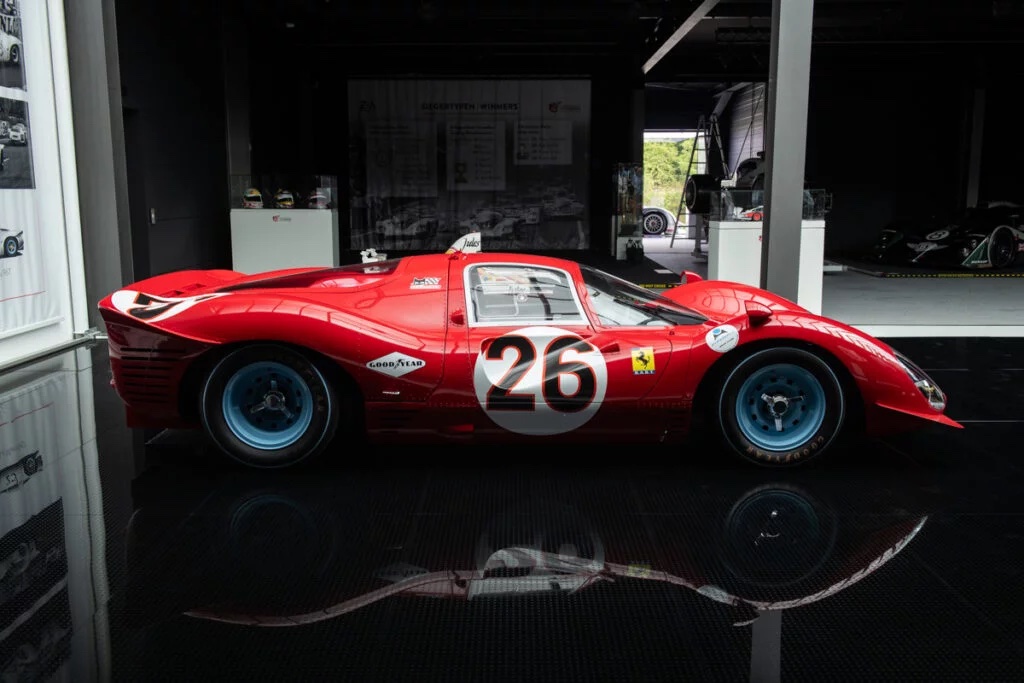 For the 1967 season, it was upgraded to 412P specification. Ferrari sold the car to NART and with it, Jean Guichet and Pedro Rodriguez drove to third in Daytona. Later in 1967, NART adapted chassis #0844 to spyder-form and entered it in Can-Am. However, the effort proved rather unsuccessful.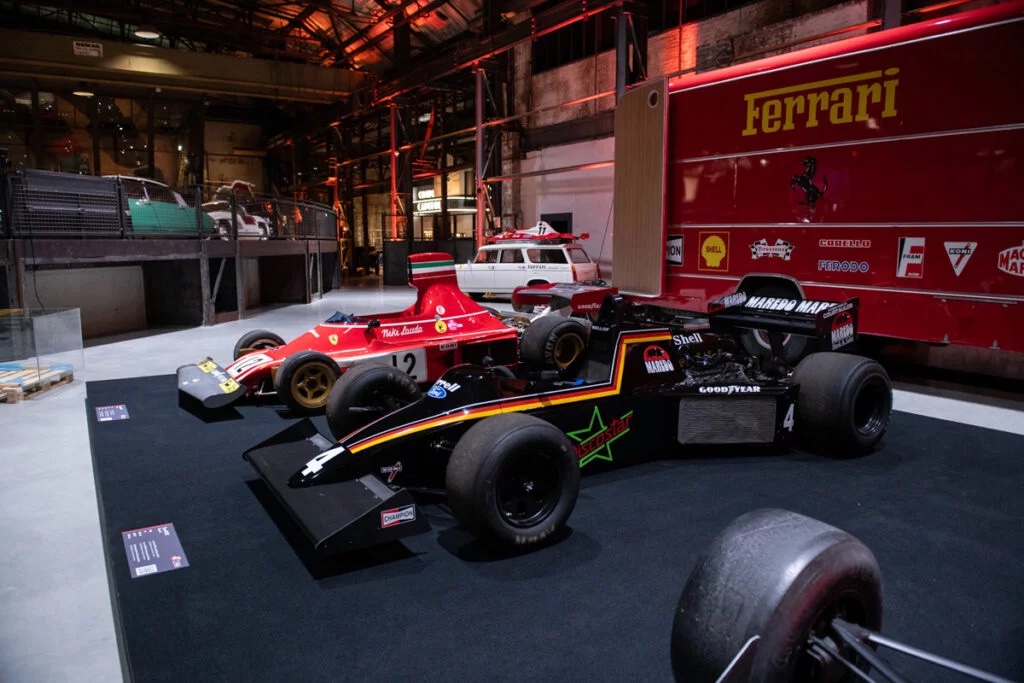 Stefan Bellof's Tyrrell 012
In Formula 1, 1984 is often regarded as 'the year Senna made his stellar F1 debut'. There is no denying this. Especially his drive in the wet at Monaco made sure everyone knew who was behind the yellow helmet in the otherwise not so competitive Toleman. Senna was wheeling in race leader Alain Prost in the McLaren, when the race was red-flagged.
It was a controversial red flag, with observers claiming Senna was about to pass Prost. Less-known is that behind both, another young rookie was gaining on them rapidly. The young German Stefan Bellof was catching both Senna and Prost rapidly in his non-turbo Tyrrell 012.
Again, observers went on to say that 'had the race lasted five laps longer, Bellof would have caught Senna.' It is fair to say, as some others stated, that probably would have ended with these two taking each other off.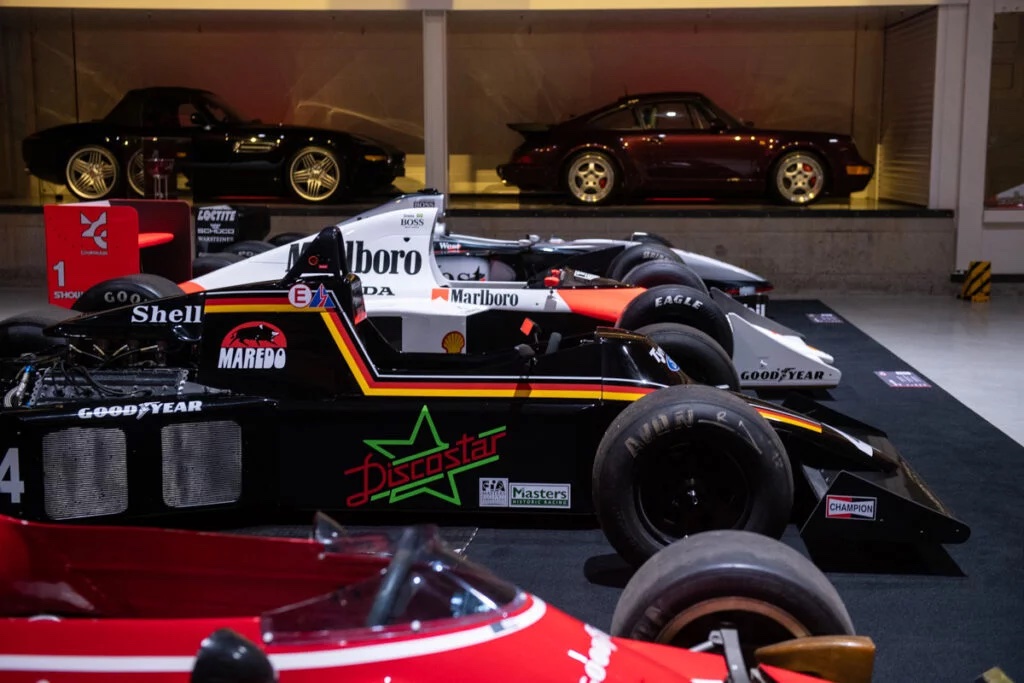 Anyhow, Bellof showed his natural ability. It would also be his best result of the year, at a time when the turbo engines became the thing to have in F1. In 1985, Bellof found Renault turbo power in his Tyrrell 012 by mid-season, with a seventh place at the Austrian GP as his best result. In September in Spa, during the 1000 Km sports car, Bellof in his Brun Porsche 956 tried to go round the outside of Jacky Ickx in his Porsche. Both cars touched, Bellof hit the guard rails head on. A talent gone too soon.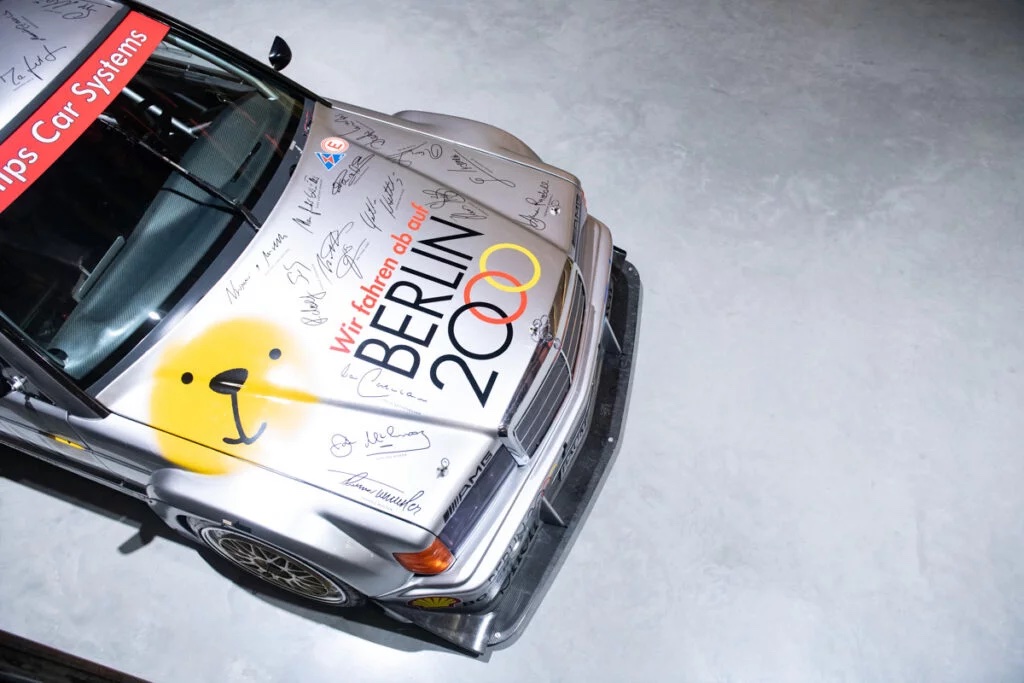 'Berlin 2000' Mercedes 190E Class 1
Early nineties, different cities where in the running to host the 2000 summer Olympics. These ultimately ended up in Sydney. You'd be hard pressed to remember the other candidates, but Berlin's effort is one that stayed because it sponsored two Mercedes 190s in the popular DTM series in 1993 and 1994. One of these was driven by Ellen Lohr.
In 1992, Lohr became famous as the only woman ever (to date) to win a DTM race. With a muscular move on teammate Keke Rosberg, she took the laurels in the Hockenheim race with the 'Berlin 2000' 190E 2.5-16 Evo 2, characterized by its high wing. For 1993, these cars were adapted to Class 1 spec, with a lower rear wing.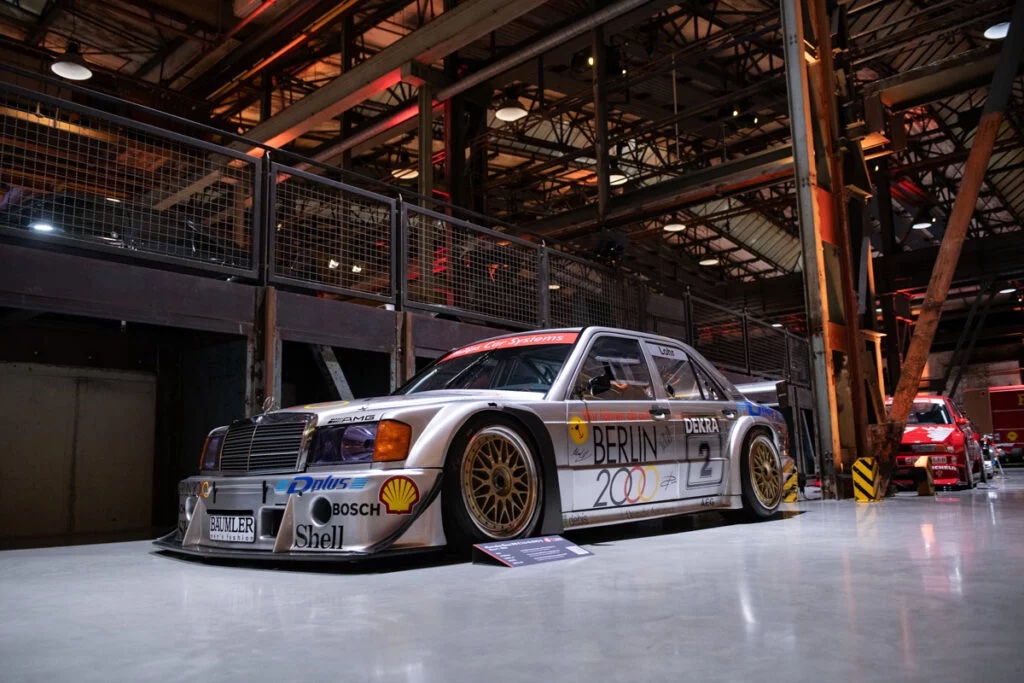 Berlin 2000 sponsorship remained for 1993, complete with athletes' signatures. Unfortunately for Mercedes, Alfa Romeo came better prepared with the four-wheel drive 155 V6 Ti. That year, the DTM returned to the infamous Nordschleife of the Nürburgring. It's here Ellen Lohr got a lucky escape when her 'Berlin 2000' Mercedes clouted the barrier at the Green Hell and ended up on the wrong side of the barrier. Behind the Alfas, Lohr had to settle with a fourth place as her best result in the 1993 DTM.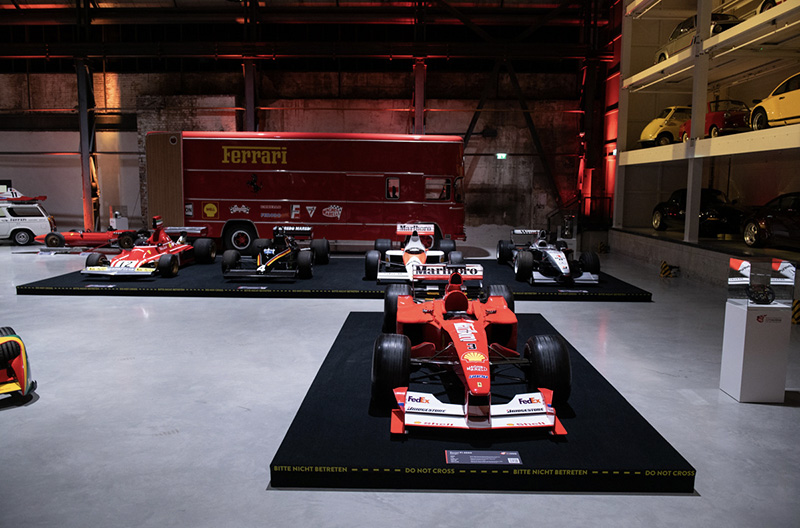 Now, go put a visit to the Loh Collection in your agenda. You'll find it about an hour and a half's drive east of Cologne.
Report by Johan Dillen for taziomagazine.com