A guesthouse in the citadel of Chora, Patmos, built by Parthenios Pagostas in 1597. Three unique rooms, a secret garden, and a roof terrace with views to the sea. Going back to the Greek idea of philoxenia, welcoming guests in one's home.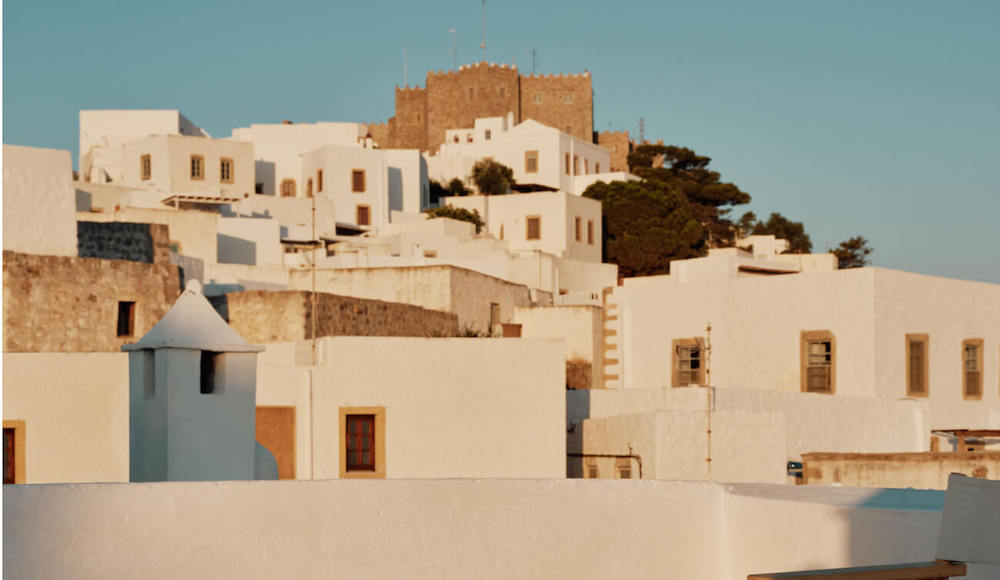 Pagostas
The house is named after its original owner, Parthenios Pagostas, who also happened to be the Abbot of the Monastery of Saint John, which is visible from our roof terrace. The house belongs to the Monastery; we are simply its present custodians.
Pagostas is neither a hotel nor a bed and breakfast. It is a historic house that has been reimagined as a place for a small number of guests to enjoy together, in an environment of quiet beauty and peaceful communion. Open year round, Pagostas is especially lovely off season when the island settles into its own natural rhythm.
Architecture and Interiors
Built in 1597, the house has many of the typical features of traditional Patmian architecture: sturdy stone walls and vaulted archways, terracotta floor tiles, and steep stairs both inside and out. The interior courtyard and walled garden (designed by landscape gardener Helli Pangalou) are hidden from view, while the first-floor veranda and roof terrace offer different perspectives of Chora and the hills and horizon beyond.
Under the creative direction of Leda Athanasopoulou, master craftsmen from Patmos undertook the building's restoration in 2022. The underlying principle is modern monastic living – a return to a simple, thoughtful way of life. Spare but deeply considered interiors pay homage to Greek craftsmanship. Wooden furniture was made by local carpenters; antiques were sourced from flea markets. The textiles are hand-loomed in Athens, the glasses hand-blown on Crete, and the tablewarespecially made by a trio of female potters. Precious family heirlooms have also found their place here.
Click here for further information