3rd Running Pomona Road Races, 19 & 20 January, 1957. A fine study showing two of the three all-time favorites in this era of California sports car-racing: Phil Hill and Carroll Shelby. The third ace in this picture, hidden behind the man in light blue jacket holding his cigarette is Ken Miles.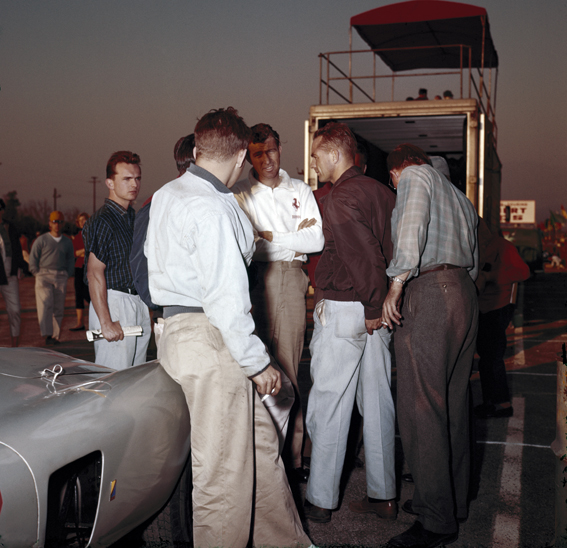 "THEY ARE HERE ! ! ! Weekend Heroes II has arrived in perfect condition. Beautifully packed. The highest degree of excellence throughout each of the three books! Each are splendid in every way! You have created a masterpiece in text and photographs of the period's history made so vivid you can see, hear and feel it on every page." The books are truly superior. I spent three hours with them last night before writing to you at 10 PM. Yes, I was perhaps distinctively there in the earliest days (am I really that frigging old? Yes, yes. 86, going on 87). I know what it was then, and I see how you have brought that sense of time and place forward in your pages. What a banquet your books are! I can't keep my hands off of them!" – Will Edgar
---
Weekend Heroes 2 is about sports car drivers, spectators and enthusiasts that made the scene in California in the 1950's. The fascinating books are not merely nostalgia ; those early years from 1950-1957 truly were magical – filled with special cars and special people , who have genuinely become our heroes. The three books are the most people focused sports car racing books ever. Photos never seen before and never published before. Almost six hundred pix in full color and over three hundred in black and white. Tony's books are all extraordinary and have never disappointed anyone. They are true masterpieces and levels above other period racing books.
If you want to order Weekend Heroes 2 here is the link: corsaresearch.com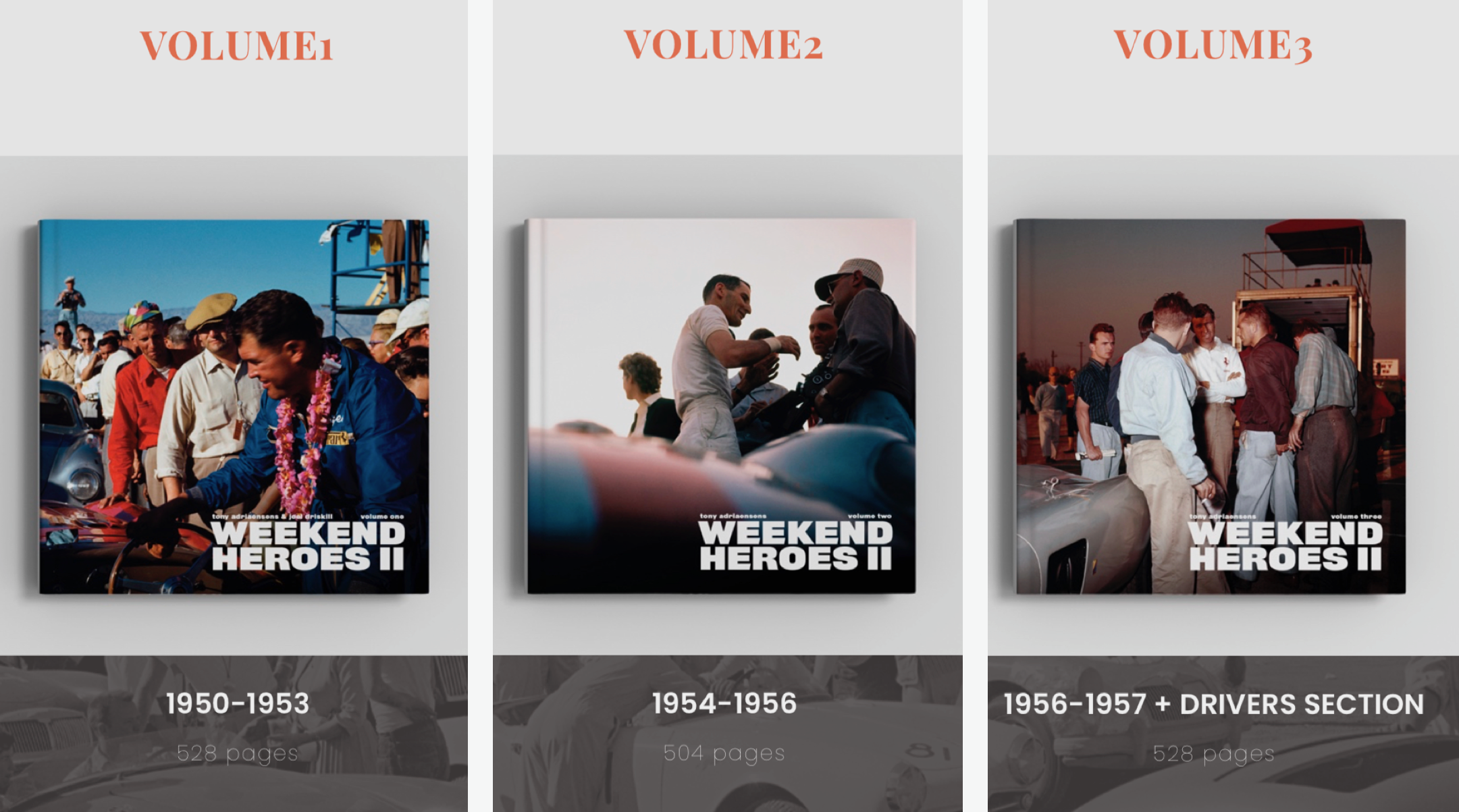 Report by Tony Adriaensens/ collectorscarworld.com
Photo by The CPA Collection
---