After two years of writing and designing, Mike Walravens' book is now ready for publication: The Genesis of VW performance in English version.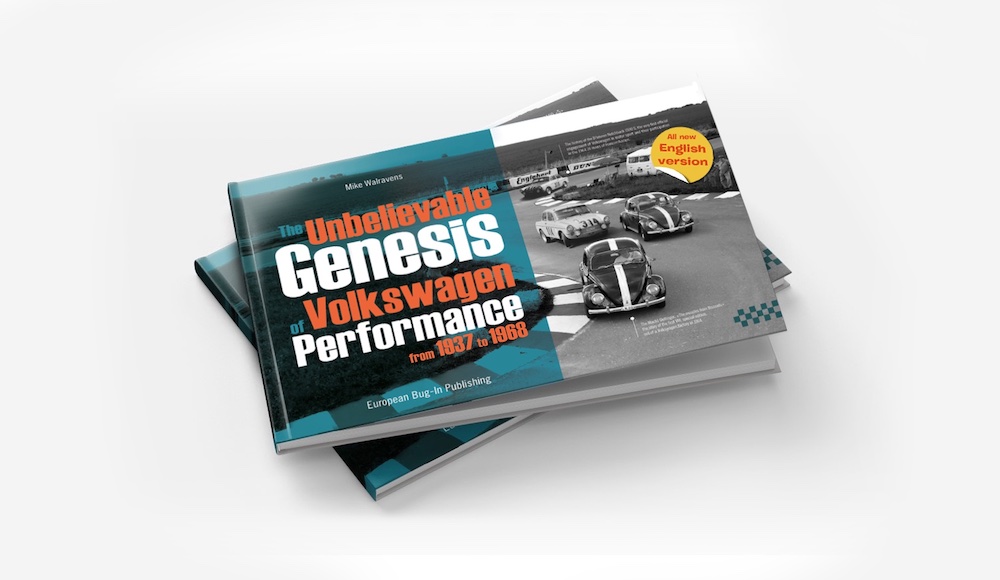 If this book has a place in your VW fan library, it would probably be to the left of the California look book, Keith Seume's "Cal-Look Bible" as the genesis of Volkswagen performance. The subject has never been treated from the original angle of the beginnings of VWs high-performance.
For those who know the in-depth articles, chiselled by the pen of Mike Walravens, you can believe us if we promise you a basic work for the VW movement. The "Genesis" explains for the first time the birth of a sprawling VW movement. But, without these few precursors, mechanics, pilots and genius engineers who circumvented the strict rules of Wolfsburg, nothing of what we know in our passion would exist.
Pascal Icks, ex-pilot and automobile journalist does us the honor to take the pen for the preface of the book. Witness, oh-how privileged because he participated in the 24 Hours of Francorchamps, who's detailed in the book. He was also president of the "Club des V" from D'Ieteren, after winning the 24 hours of Francorchamps in 1965.
Click here for further information
more information: ardennenrennen.be
---