Touring Superleggera dove deep into the annals of motorsports history and emerged with plans for fifteen F12berlinettas re-bodied in homage to Touring's golden age of aerodynamic innovation. After 5000 hours of painstaking work in Touring's shops, each Ferrari will emerge as a coachbuilt Aero 3.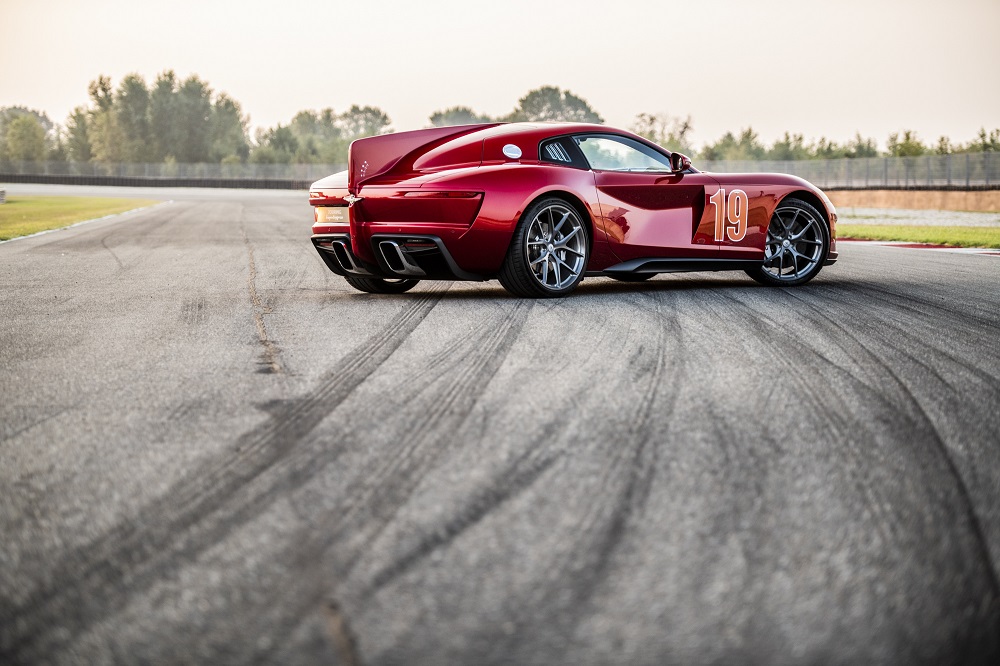 Each of Touring's Aero 3 examples will vary according to the desires of its buyer, true to coachbuilding tradition. This one below is doing its best impression of an Alfa Romeo—specifically, the Alfa Romeo 8C 2900 B LM Coupé Berlinetta Aerodinamica that raced at Le Mans in 1938. Car no. 19, sadly, did not fare particularly well in that race, but it would become an ambassador to Touring's fascination with aerodynamics and lightweight construction.
In a fun twist, the car Touring chose as the Aero 3's foundation is last Ferrari designed by fellow coachbuilder Pininfarina. (Following that model, Ferrari brought all design in-house.) Though you may be more familiar with Pininfarina's résumé than Touring's, the latter's list of accomplishments is just as stunning. Touring pioneered "superleggera" construction, which used a combination of small tubes and alloy panels to create a lightweight body structure. Dozens of firms have since licensed and copied Touring's technology, but the firm's legacy is most apparent at Aston Martin. Touring's relationship with Aston was forged with the DB4 and the DB5 and most recently resurrected in the DBS Superleggera. Touring has also had a close connection with Alfa Romeo (the 8C and the 2600). To bring things full circle, the company was also responsible for the first-ever egg-crate grille to appear on a Ferrari.
Back to the present, however. The Aero 3 preserves the mechanical, electrical, and electronic components of the F12berlinetta—most notably, its 6262cc, naturally-aspirated V-12. Output sits around 730 hp at a glorious 8250 rpm and all the red-blooded Italian horses are sent to the rear wheels via a seven-speed dual-clutch automatic gearbox. The Aero 3 weighs in at 3600 pounds, so it's not an all-out featherweight despite its carbon-fiber outfit.
The fifteen lucky Aero 3 owners will be treated to an appropriately posh interior experience. There's Italian leather, naturally, and a tasteful mix of polished and matte black aluminum in addition to the requisite carbon-fiber trim.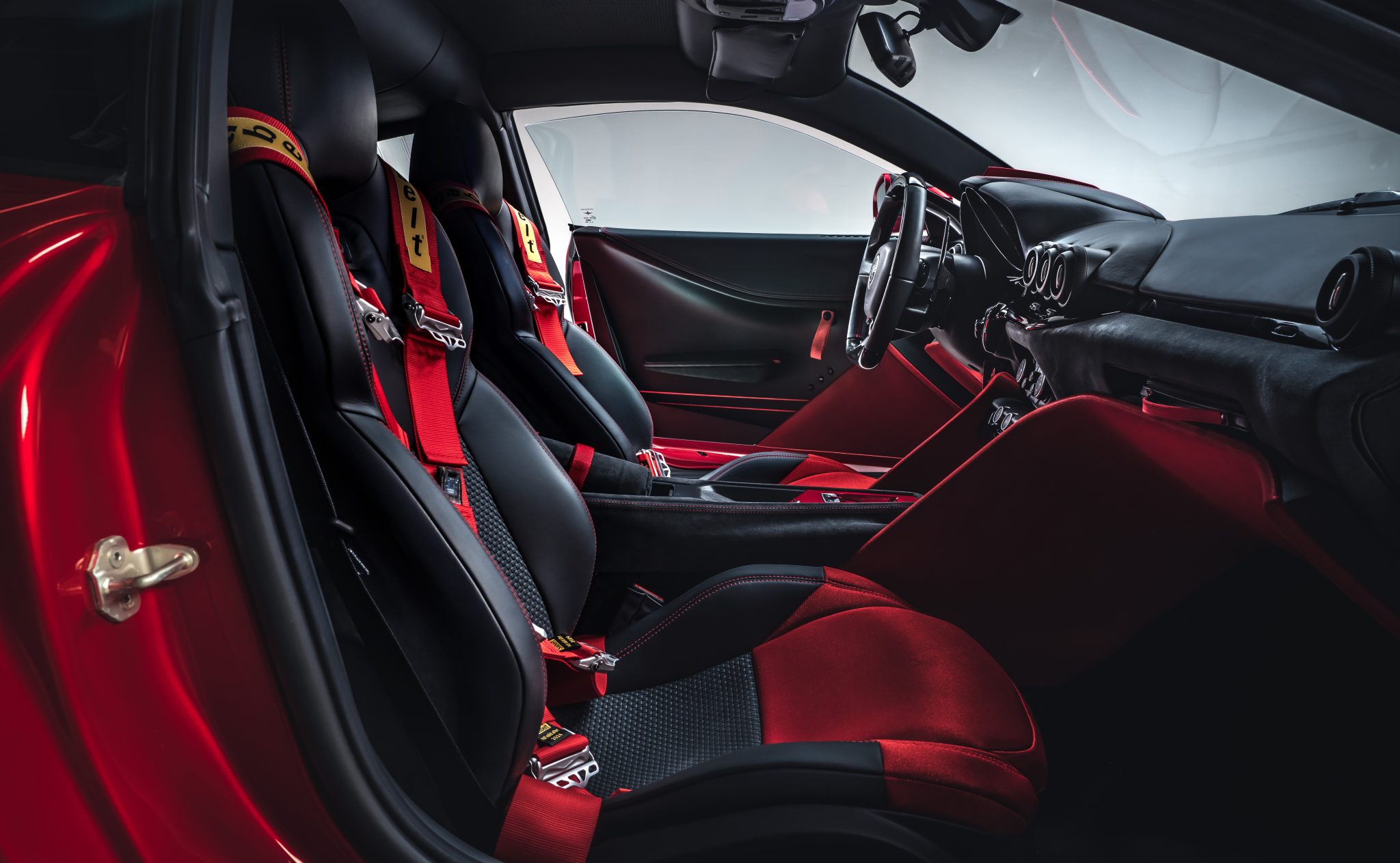 The Aero 3's Alfa-esque exterior preserves the proportions of prewar Alfa racers: long hood, cabin to the rear. Not all Aero 3s will cosplay as vintage racers, however; Touring provided images of another Aero 3 to illustrate the cosmetic changes available to discerning customers:
What's with the Aero 3's fin? It's pure retro-tastic decoration. Louis de Fabribeckers, Touring's head of design, admits that it "has no aerodynamic function in itself, but evokes Touring's aerodynamics legacy, from the 1930s onward." Scoff if you want—it looks awesome.
Details on the Aero 3 include the angle measurements for the rear spoiler inscribed on the fin; the delicate Superleggera badge on the hood, the high-mounted gas caps, and the generously sized, rectangular exhaust pipes. Check out the rest of the slideshow below. This car is truly rolling sculpture.
---
Report by Grace Houghton for hagerty.com
Photos by Carrozzeria Touring Superleggera (Mark Fagelson, Remi Dargegen)
---