Porsche En Corse 1969 Factory Poster Published in December, 1969, featuring the 911R, with the Napoleon image in the background. Page 48 in Lewandowski #2. Design by Strenger. Super rare ! 33″ x 46″, guaranteed original and professionally archival linen mounted.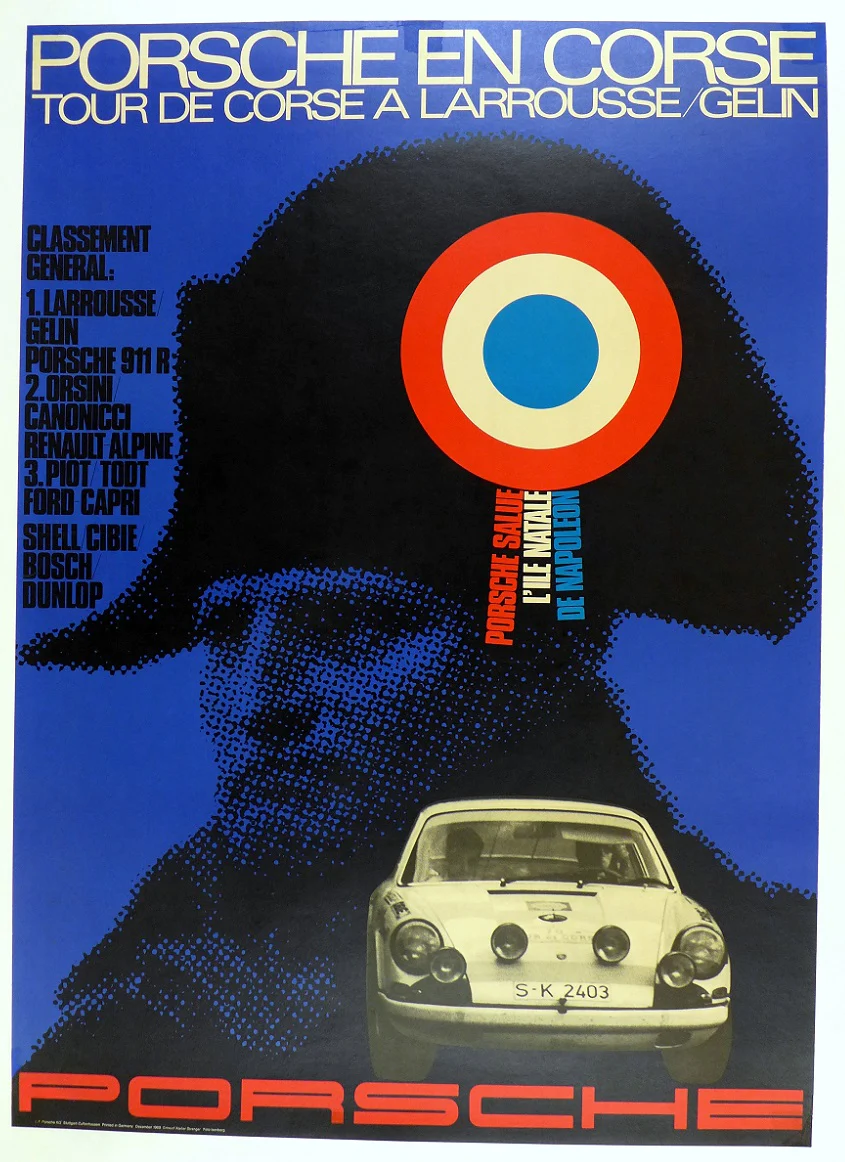 Porsche En Corse 1969 Factory Poster
VintageAutoPosters.com is offering only the finest, guaranteed ORIGINAL posters, with a couple exceptions clearly noted. They always have 450+ posters in stock. Most of these works have been professionally mounted on archival linen for optimal preservation, and in Tony's collection you find some of the rarest examples anywhere in the world.
Everett Anton "Tony" Singer …
…is the only dealer in the vintage automobilia market who is a member of the International Vintage Poster Dealers Association [IVPDA], thereby further assuring you that his posters are guaranteed original. Customer satisfaction is of the utmost importance to VintageAutoPosters and here you can find more about the unique collection: https://vintageautoposters.com/about-us