Established in 2003, Bernard Richards Manufacture, the French watchmaking factory of B.R.M Chronographes, was born out of the commitment and passion for precision engineering of its founder, Bernard Richards.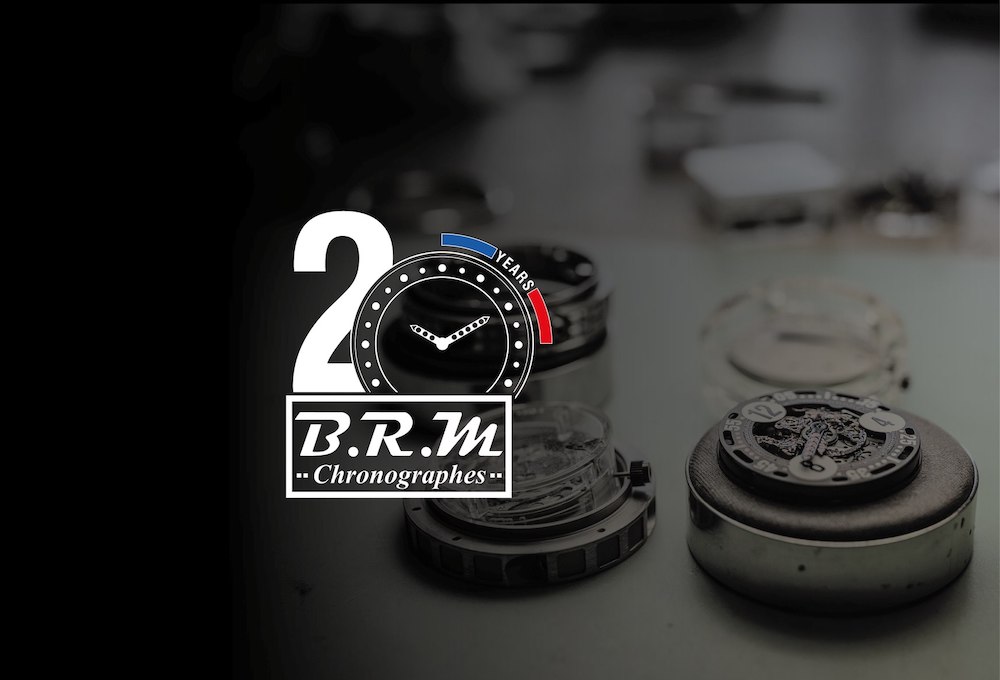 Movements – B.R.M Chronographes
Some of their models house movements made internally, based on existing Swiss movements. Others, like the Birotor, the R50s, and the Tourbillon, have movements made entirely at their factory to give them a specific look, like that of a car engine.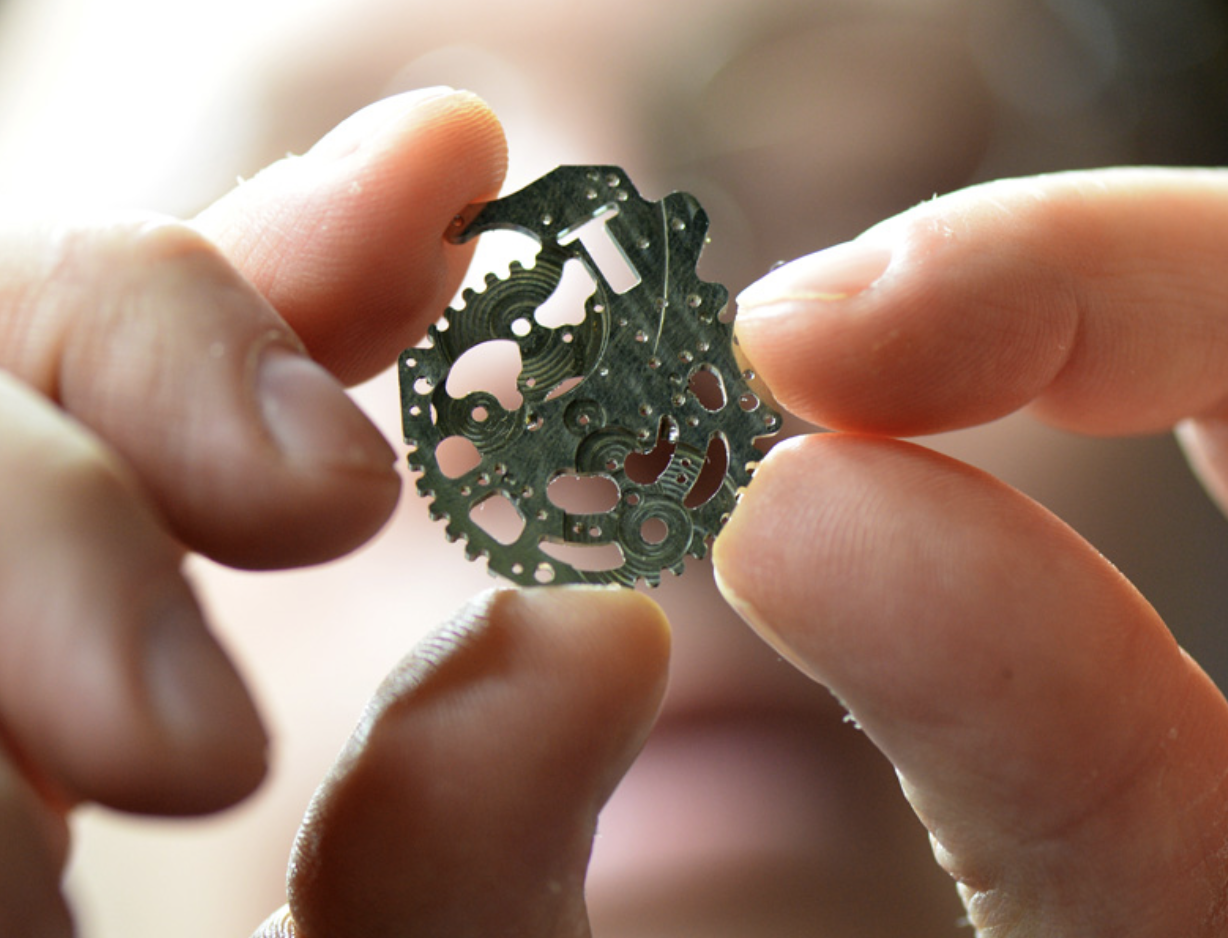 Isolastique principle and casing ring
In accordance with its patented "isolastique®" principle, B.R.M Chronographes mounts the flexible movement on carbon arms. These in turn are kept under pressure within a casing ring by variable-pitch springs, which isolate the movement from shocks and all other extraneous vibrations, just as an engine is isolated from the chassis by silentblocs. This protection supplements the shock absorbers mounted on balance fulcrums. Another way to ensure the movement's proper function.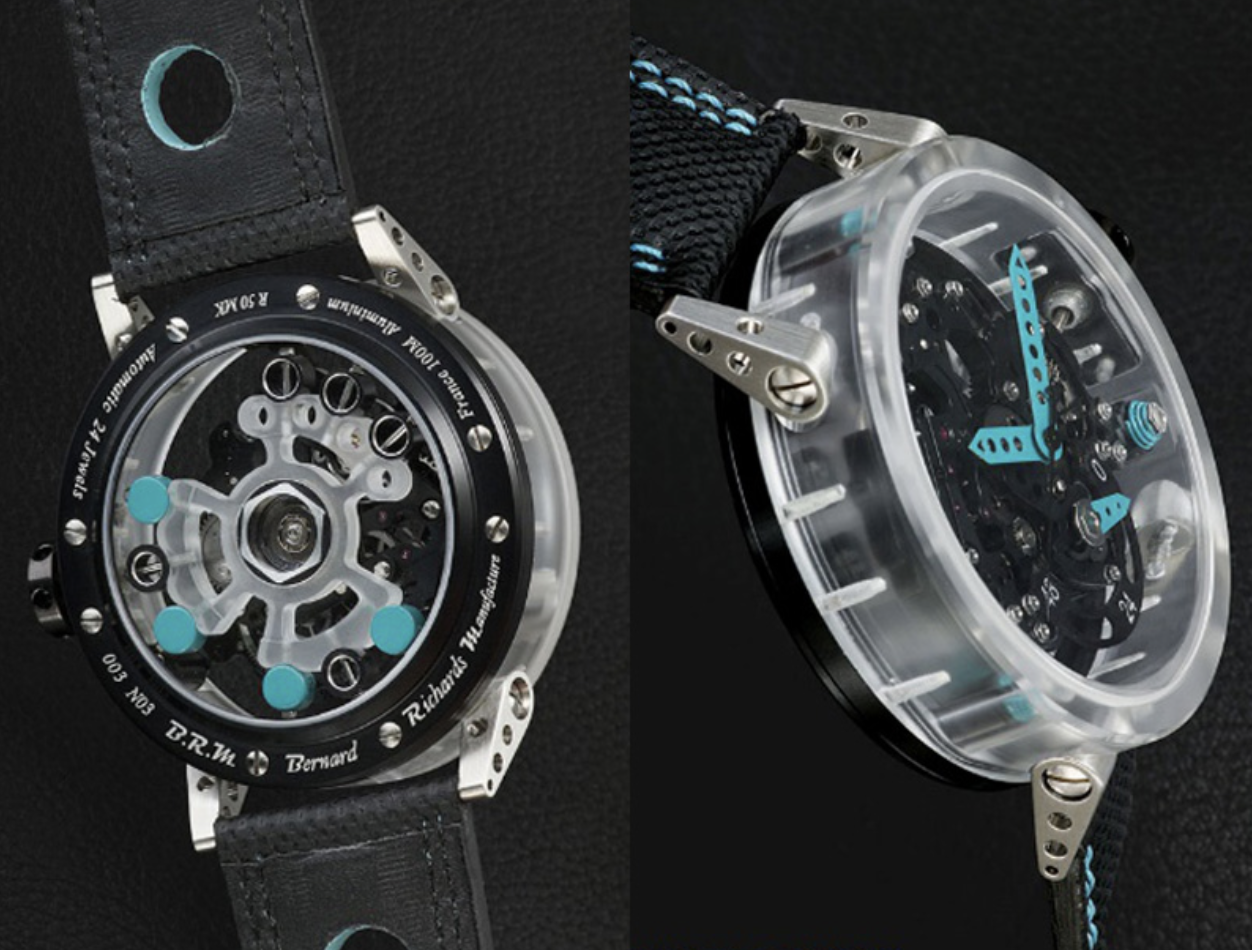 Shock Absorber
All watches in the Golf collection have a floating movement mounted on three shock absorbers and three cylinders to ensure the complete absorption of shocks. Thanks to this unique, made-in-France technology, their timepieces let you move freely on the greens.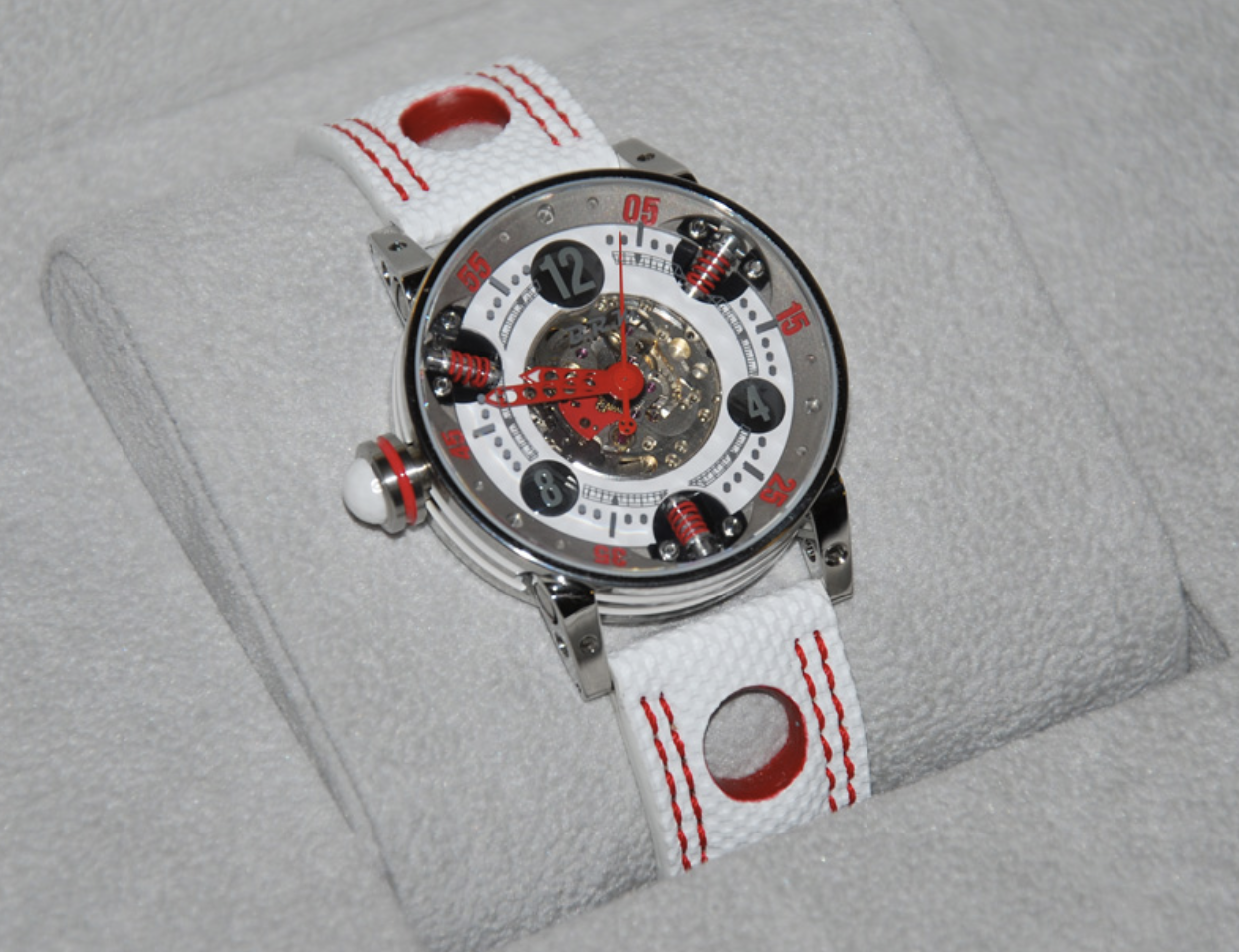 ---
MATERIALS
Carbon
Used for dials and cases.
It has the virtue of being highly durable and lightweight.
Titanium
Used for cases, crowns, crown protectors, horns, screws, backs, buckles.
Lightweight and tough, it is also resistant to rust, ductile, and fire retarding.
Fortal HR®/AU4G
Used for the backs and shock absorbers of watches in the Golf collection.
Fortal HR® is a hard aluminum that enables a certain amount of light machining whilst maintaining a certain durability.
Moreover, this waterproof material will not turn yellow or green over time.
Bronze
Used for cases, crowns, crown protectors, lugs, backs, buckles.
Yellow to start with, this material develops a patina over time, resulting in a unique color.
Makrolon®
Used for cases.
Lightweight and unbreakable, Makrolon® was originally used in the manufacture of racecar windshields and fighter-plane cockpit canopies. Its chief drawback is that it easily warps and is therefore hard to work with. After years of trial and error, they have achieved tolerances down to the hundredth of a millimeter and can now use Makrolon® to fashion parts with high precision.
Technical fabric
Used for watch straps.
A synthetic shape-memory material that can withstand the harshest treatment. To guarantee comfort on the wrist, it is lined with calf leather (the same kind used for the leather bands). They use it for its light weight and durability.
Sapphire crystal
Sapphire is known for its resistance to scratches and shocks. B.R.M Chronographes use a thickness of 1.5 mm for the majority of their watches, whereas most watches on the market use 1 mm.
Stainless steel
Used for cases, crowns, crown protectors, lugs, screws, backs, buckles.
They use only 316L, a hypoallergenic, food-grade stainless steel that will not rust over time.
---
MACHINING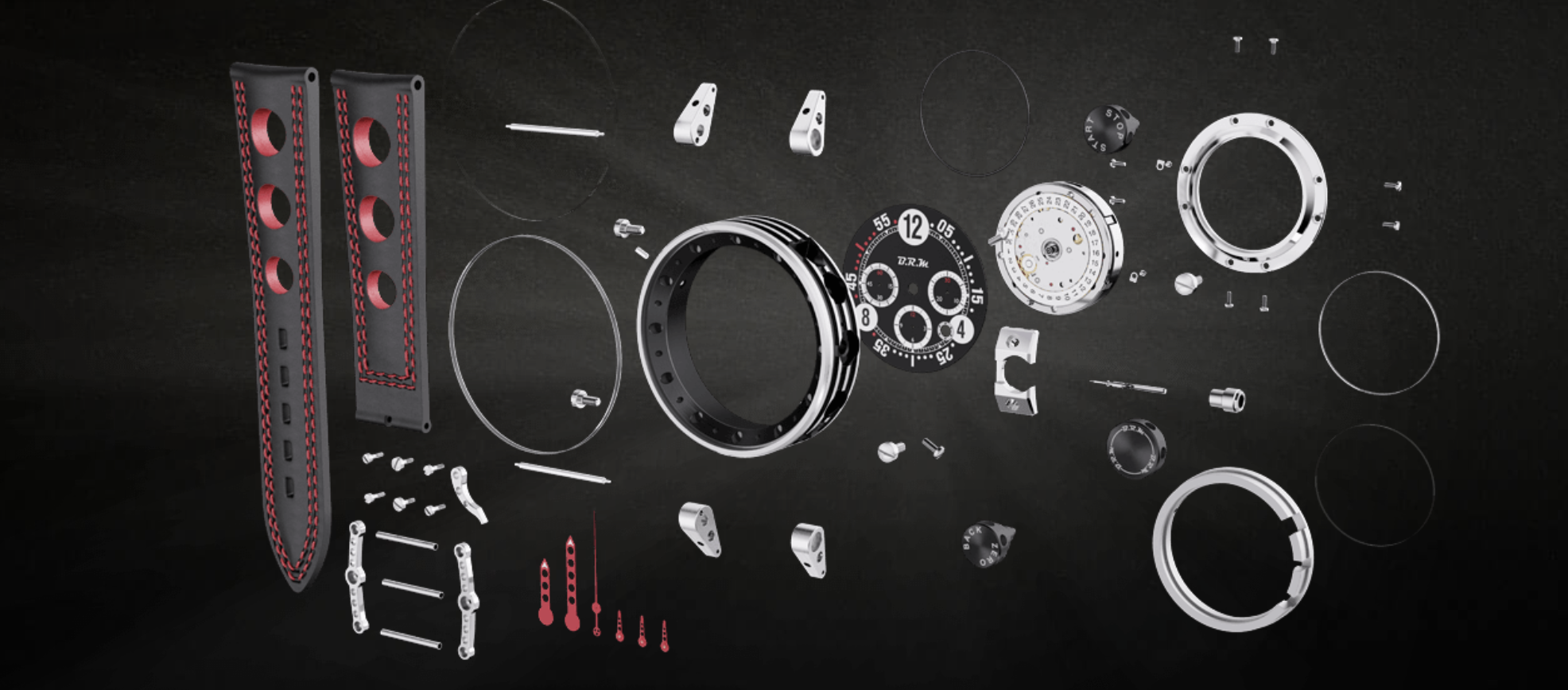 At their watchmaking factory every part is machined separately, so that they can assemble various precious materials and composites, such as titanium, bronze, aluminum, Makrolon® and carbon.
This sort of modular construction, which derives from the luxury automotive industry, enables us to oversee the unique manufacture and finish of each piece.
The cases, which consist of 18 parts, are cut and machined from the block from solid bars. The manufacture of their dials requires 20 decals. The watch hands are openwork, like the pedals of the Italian automobile industry, and painted by hand.
The buckles and tongues of the watch straps are also machined from the block, with 9 pieces in the buckle and 12 in the double buckle.