Gallery Aaldering is offering a fantastic and very authentic 1986 Ferrari 328 GTS! It was supplied from new in May of 1986 and throughout its life been carefully documented. It has never been restored and has always been perfectly maintained. This car is in optimal condition in every aspect.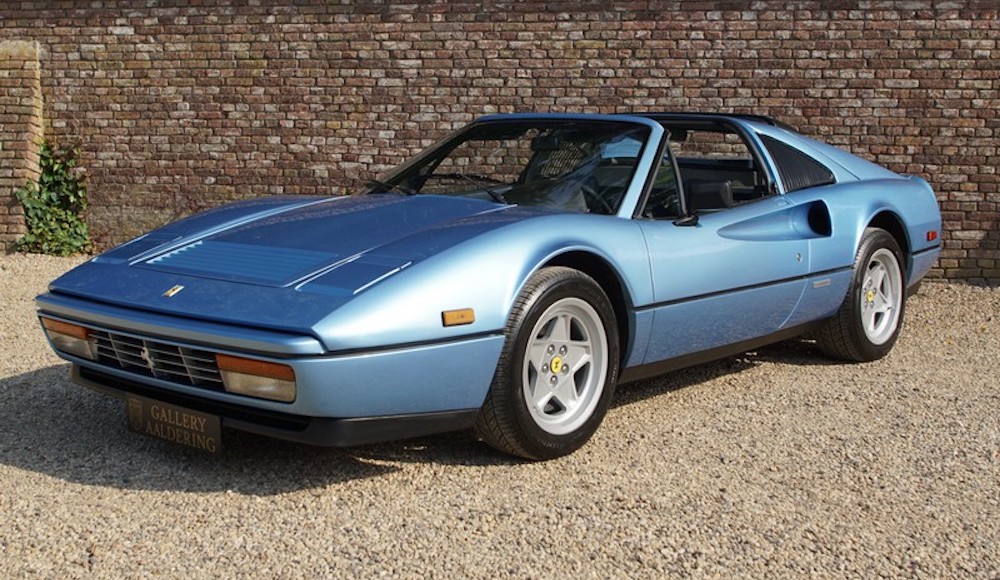 The bodywork is splendid; it is not only straight but also ha perfect fitting body panels. The lovely paintwork is still partially original. The original underbody is absolutely free from any rust formation. Not only is the very low mileage of 47,549 miles attractive, it also came from the factory in 'Azzurro Metallizzato' with a 'Blu Scuro Autolux' leather trim. This particular combination has only supplied on very rare occasions! The authentic interior is as good as new.
This car has been meticulously documented and has a Ferrari Classische certificate also known as 'Certificazione di Orginalita' signed by Red Books` Piero Ferrari. This 328 GTS has won platinum, Best of Show and Best in Class amongst other prizes. This Ferrari is now even eligible for entry into the National Ferrari Shows in the "Preservation' class.
About Gallery Aaldering
Gallery Aaldering is a family owned business since 1975 and offers a one stop experience for car enthusiasts of all sorts and ages. With a staggering and constantly changing collection of over 350 cars, Gallery Aaldering is the largest classic car company in Europe. Nico Aaldering started the company in 1975, fuelled by his love for classic cars and his son Nick shares this passion. Together they lead and develop the company on a daily basis. Nick Aaldering: "We cover all operations from buying to selling, offering advice to customers, checking and preparing the cars before delivery and providing transportation on a global scale." Nico Aaldering also makes a weekly appearance in the Dutch TV show RTL Autowereld presenting a special and exclusive piece of automotive history, picked from the vast collection on stock. www.gallery-aaldering.com
Report by gallery-aaldering.com
---