We don't know what, if anything, Francesco Zefferino Sbarro adds to his tea, but the Italian mechanic-turned-quasi-coachbuilder has come up with some of the most outlandish creations over the years—and some might say that the Sbarro Super Eight tops the lot.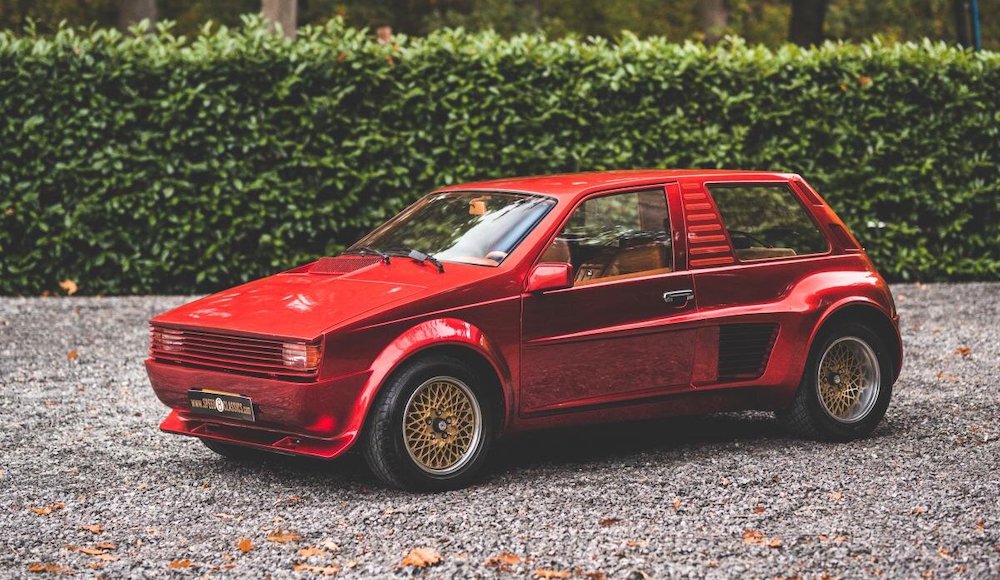 Franco Sbarro has been creating cars since walking away from his job with Scuderia Filipinetti, a high-profile Swiss motor racing team founded by Georges Filipinetti, which counted the likes of Jim Clark, Phil Hill, Jo Siffert, and Mike Parkes as drivers. Sbarro set up on his own in 1968 and, well, let his creative juices flow.
The Sbarro Super Eight is the perfect example of just how creative Franco could be. It was created for the 1984 Geneva Motor Show, and while it could pass for a humble hatchback of the '80s, it is actually a mid-engine Ferrari beneath the surface.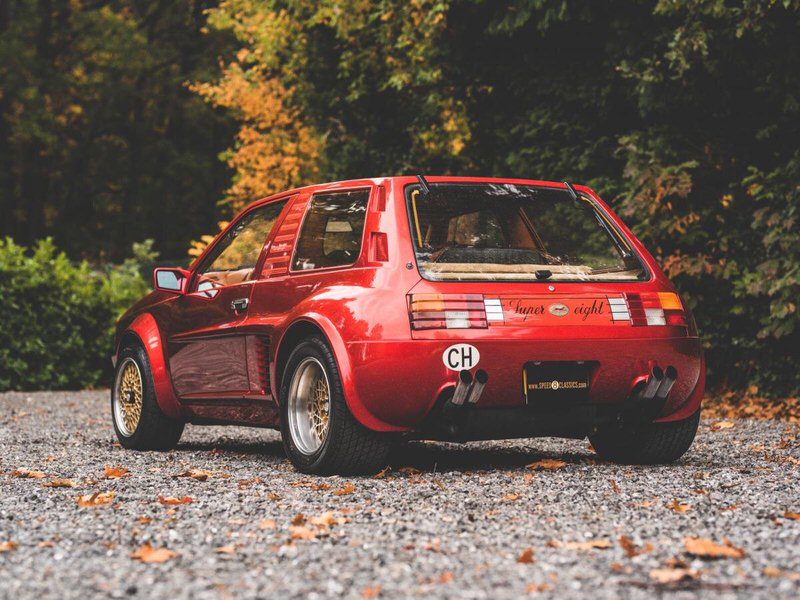 Sbarro Super Eight/ Ferrari 308
Just one was built, and at its heart is a transversely-mounted, 2.9-litre V-8 from a Ferrari 308. Driving the rear wheels through a Ferrari-sourced, manual five-speed gearbox, the mid-engine hatchback is just the thing for those that find the Renault 5 Turbo I or II a wee bit too predictable. Which, of course, is almost everyone—said nobody, ever.
With 260 horsepower on tap, it is fast enough to get its driver into trouble. Especially given there wasn't an electronic driver aid in sight in those days, and the mid-engine configuration was just waiting to punish any driver that failed to adhere to the slow-in, fast-out time-honored cornering technique. (Just ask any owner of a Ferrari 308.)
Much of the Ferrari switchgear is carried over to the Super Eight's cabin, which is a perfectly preserved time-capsule of 1980s taste. Brown leather and velour stretches as far as the eye can see and the stack audio system suggests that the car was specified to make a nightclub owner feel at home.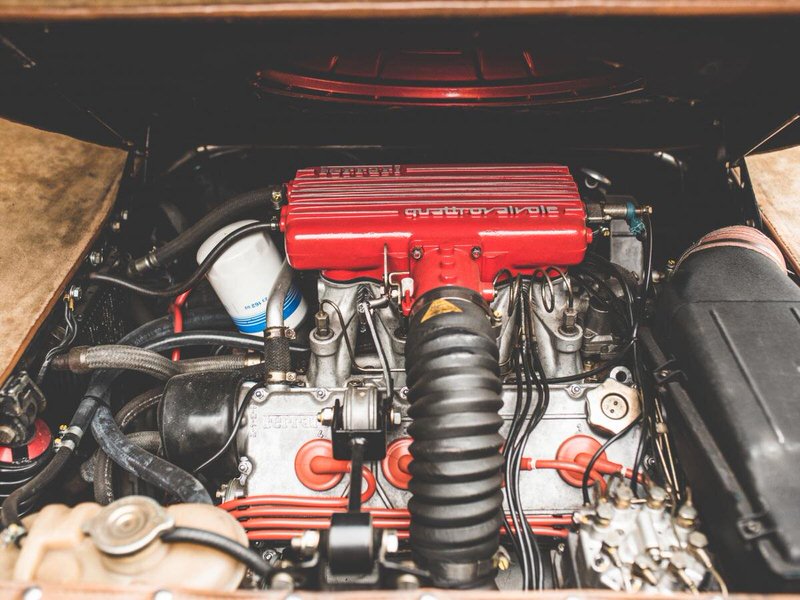 It is said to have only travelled a 27,243 kilometers (16,928 miles) in its lifetime. And now it's looking for a new home. A Belgian classic car dealer, Speed 8 Classics, is selling the Sbarro Super Eight for €155,000 ($183,143). As indulgent playthings go, they don't get much more leftfield than this.