Handcrafted badges take personalization to a whole new level at their Camperdown workshop. Owner Rob, drawing inspiration from his background as a jeweler, envisioned a unique way to bring copper out of the factory and onto the streets of Sydney. This vision materialized in the form of a BMW R100R, with the frame adorned by hand-smelted copper badges.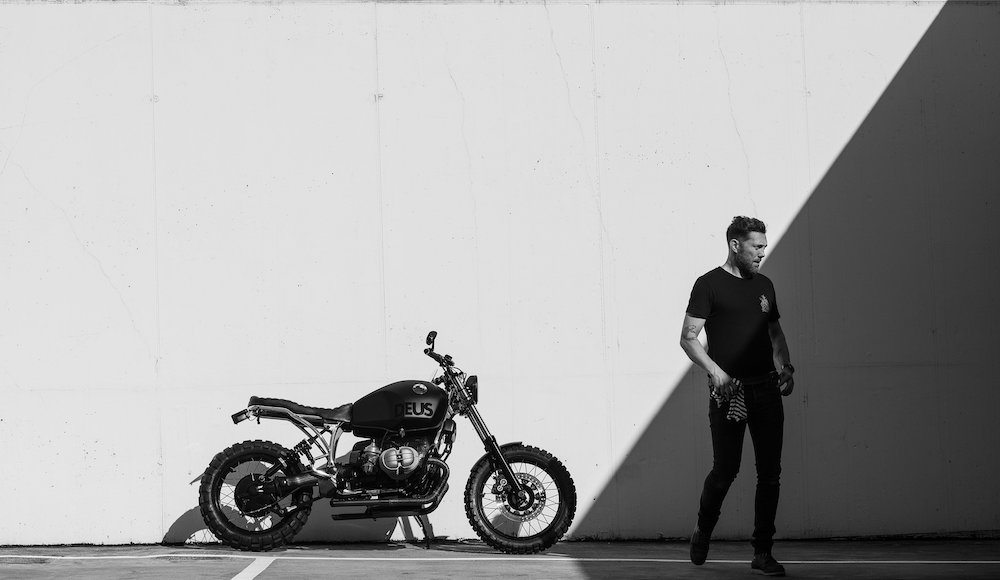 The Ruhe's air-cooled boxer twin engine, renowned for its reliability, serviceability, and distinctive off-beat firing characteristics, had already garnered a devoted following on and off the road during its 70-year production history.
The bike underwent a thorough transformation, shedding unnecessary components to achieve a minimalist aesthetic. The subframe was expertly resized by Jeremy, allowing for the inclusion of a passenger. A bespoke aluminum seat base, featuring an embedded tail light, was crafted to complement the new subframe, covered in sleek black leather.
While the frame exuded an old-world charm, the cockpit received a contemporary makeover. Prominently positioned is the Motoscope Pro, accompanied by Mo.switch mini controls, Mo.blaze bar-end indicators, Mo.View mirrors without glass, Beringer brake and clutch perches, and a Messner Moto throttle. These modern additions rest atop Rizoma handlebars, while a Koso thunderbolt headlight illuminates the road ahead.
The engine received several upgrades, including a digital ignition system, a set of two into two pipes, DNA pod filters, and a Motorretro alloy airbox cover that now doubles as a housing for the battery. Enhancing the bike's handling capabilities are an Ikon monoshock, YSS fork internals, and Continental TKC80 tires, all mounted on newly re-laced rims.
Click here for further information
more information: deuscustoms.com
---