The Quail, A Motorsports Gathering will host more than 200 of the world's finest and rarest motorcars on Friday, August 18, 2023, at Quail Lodge & Golf Club in Carmel, California, as it marks its 20th anniversary. In addition to the featured and returning classes, more than one dozen of the world's most prominent automakers will host vehicle unveils, with many more showcasing unique models from the past, present and future.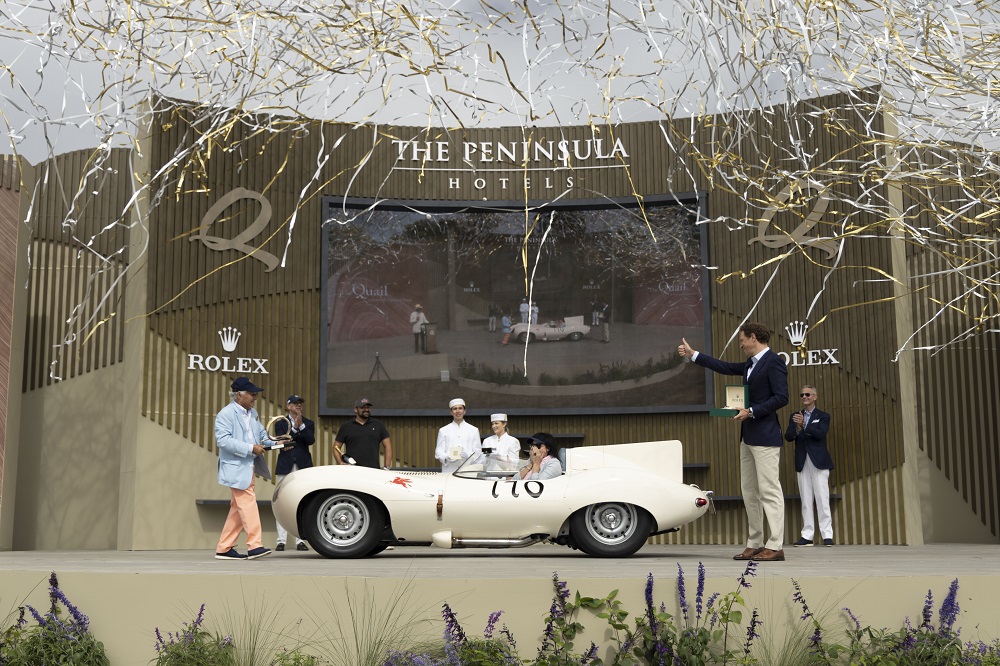 This year's celebratory event will honor four featured classes, including the 50th Anniversary of the 1973 RS Carrera, Porsche 959s, Early Bentley 1950s R-Type Coupe and Eyes on Italian Design.
The Porsche featured classes will celebrate both the iconic 911 Carrera 2.7 RS and the innovative 959, which both reset the standard for their time. The enduring RS was the fastest German production car of its day and the first series production model with both front and rear spoilers. Upon its launch in 1986, the twin-turbocharged 959 was regarded as the most technologically advanced road-going sports car ever created, and it was the catalyst behind Porsche's decision to equip all future turbocharged sports cars with all-wheel drive.
The spectacular Eyes on Italian Design class will feature prototypes, one-offs and production cars, all penned by the famed Italian Car Designer of the Century, while the Early Bentley 1950s R-Type Coupe class will celebrate the timeless craftsmanship of these grand touring machines.
"As we look back over 19 years of incredible gatherings, we are honored to have hosted the collectors, brands and car lovers who make this one of the most esteemed automotive events in the world," said Kai Lermen, general manager of Quail Lodge & Golf Club. "The Peninsula Signature Events team works hard to cultivate a luxurious and welcoming atmosphere each year, and we cannot wait to celebrate our 20th anniversary with our friends."
Keeping with tradition, featured classes will complement the familiar roster of classes lining the luxurious greens of Quail Lodge & Golf Club, including Pre- and Post-War Sports and Racing Cars, The Great Ferraris, Custom Coachwork, The Evolution of the Supercar, and Sports and Racing Motorcycles. Entries will range from priceless classic sports cars to modern hypercars to unusual classics. There is sure to be something to delight every car enthusiast.
From its beginnings as a small gathering of enthusiasts to its evolution as the centerpiece of Monterey Car Week, The Quail, A Motorsports Gathering has become the venue for the world's most iconic and innovative car makers to unveil new models. This year will be no exception, with more than a dozen vehicle unveils planned. The new model presentations are set to reshape what is possible while pushing the boundaries of design, engineering and technology.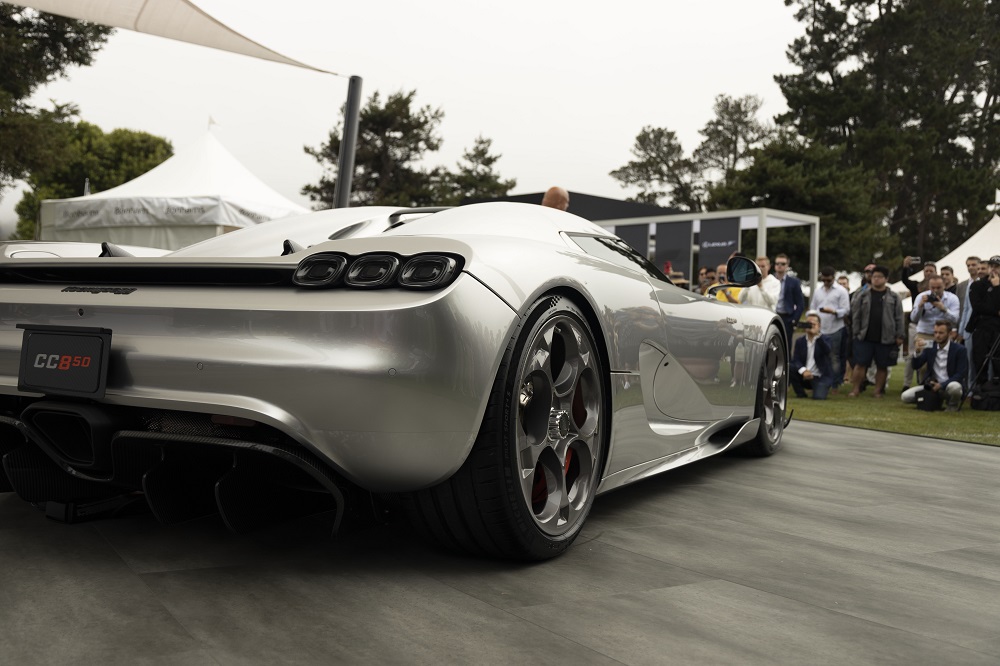 In addition to the curated collection of collector vehicles, The Quail, A Motorsports Gathering is proud to announce that the following brands have confirmed participation as top sponsors: Acura, Aston Martin, Bentley Motors, Inc., Bonhams|Cars, Bugatti, Czinger, Flexjet, Gordon Murray Automotive, Gunther Werks, Hennessey Performance, Kia America, Inc., Koenigsegg, Lamborghini, Lexus, Lotus, Maserati, McLaren, O'GARA, Pagani, Porsche Cars North America, Inc., RIMAC, Rolex, Rolls-Royce Motor Cars, Singer Vehicle Design and Zenvo Automotive.
Guests can expect an elegant outdoor family- and pet-friendly garden party highlighted by five gourmet culinary pavilions, award-winning wine vendors, live music and the Fireside Chat Series, which provides an opportunity to hear from motorsports legends and industry luminaries discussing the future of motorsports and the hobby of car collecting. Entrance also includes an invitation to attend the Bonhams Quail Lodge Auction, the longest-running auction held during Monterey Car Week. The auction is set to include an exciting lineup of rare, unique and exotic vehicles.
Please visit The Quail, A Motorsports Gathering event website to learn more, and follow The Quail Events on Facebook and Instagram to stay up to date on event activities and announcements.
Find more events on our website here.
---