The new BMW R 18: supreme cruiser with historical roots. With the new R 18, BMW Motorrad now enters the cruiser segment. Like no other BMW motorcycle before it, this model stands entirely in the tradition of historical BMW motorcycles – both technically and in terms of design style.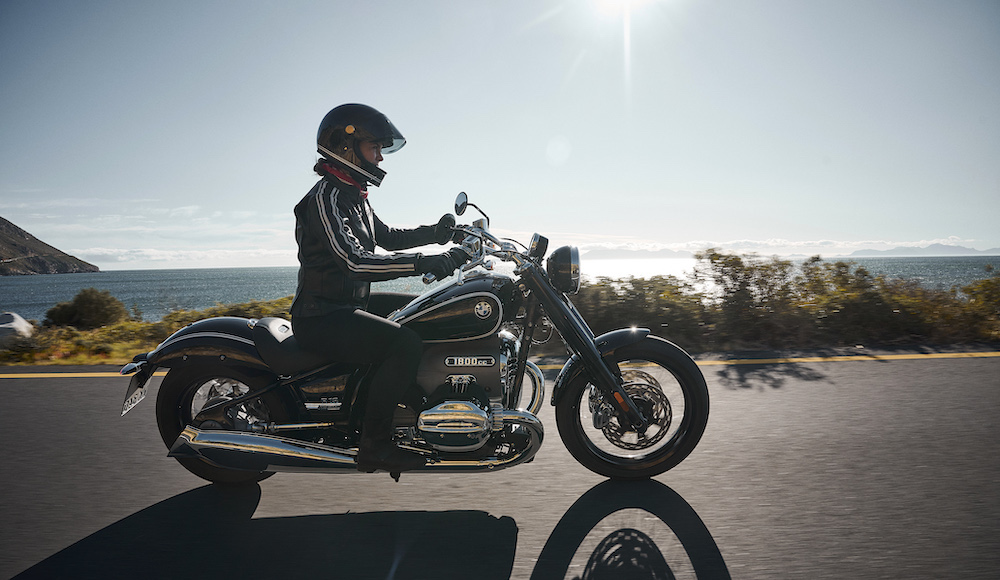 Click here for further information
It borrows from famous models such as the BMW R 5 both technologically and visually, shifting the focus back onto the motorcycle essentials: purist, no – frills technology and the boxer engine as the epicentre of riding pleasure, combined with "good vibrations".
What is more, classic design is combined in the R 18 with clear – cut yet contemporary technology to create a fascinating overall concept – offering a riding experience that is as cultivated as it is emotional. The most powerful BMW boxer engine of all time with abundant torque. The centrepiece the new BMW R 18 is a newly developed 2 – cylinder boxer engine – the "Big Boxer". Both its impressive appearance and its technology reflect a continuation of the traditional air – cooled boxer engines that have offered an inspiring riding experience since BMW Motorrad began production in 1923. The most powerful 2 – cylinder boxer engine ever used in motorcycle series production has a displacement of 1 802 cc. The peak output is 67kW (91hp) at 4750rpm. From 2,000 to 4,000 rpm, over 150 Nm of torque is available at all.
Report by bmwgroup.com