The Long Haul's styling is totally timeless—this jacket wouldn't be out of place if it took a fifty-year trip into the past—but a slew of fresh and thoughtfully devised features keep it firmly grounded in the modern era. Among them: custom cotton SF map print interior pockets, custom YKK buttons and rivets, and reinforced collar and front placket. True to its name, this jacket has been built to last, which is perfect because you'll want to wear it every day.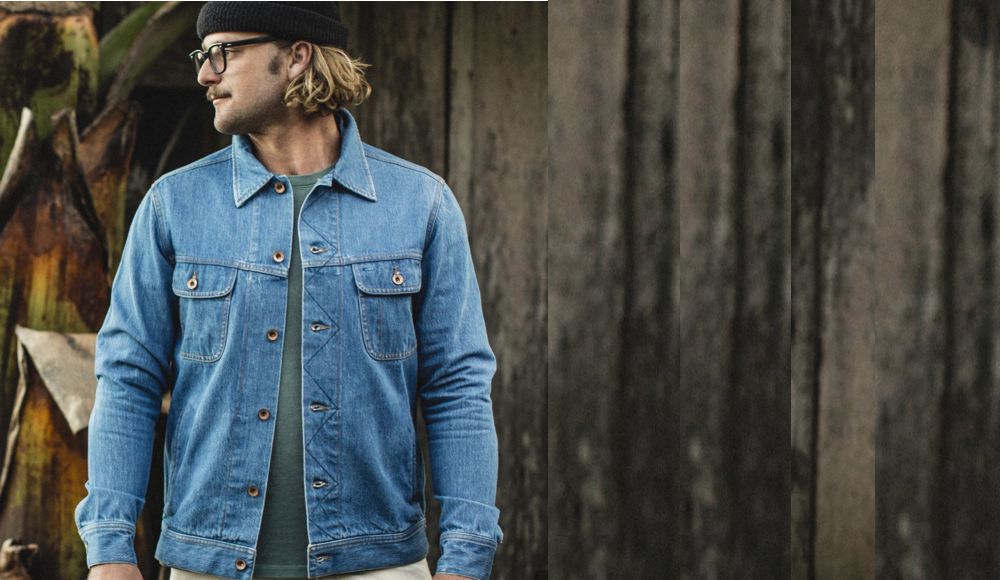 Taylor Stitch absolutely thrilled to offer their signature Long Haul Jacket in 100% organic cotton. This project presented some major logistical hurdles for us, but they love a challenge, and the final product is completely worth it. This custom 13-oz organic cotton was developed in collaboration with ISKO Mills (industry leaders in responsible denim manufacturing), and offers all of the benefits of traditional denim—including its tensile strength and its unique look and texture—but with a dramatically diminished impact on the environment. This jacket (which, lest they fail to mention, is as badass as ever) represents yet another step towards greater responsibility and a healthier, happier planet—for the long haul.
SPECIFICATIONS
13-oz. 100% Organic Cotton.
Custom developed with famed Isko Mills.
Custom double green ticker selvage ID.
Cuffs, front and back panels with selvage detailing.
Two rounded patch pockets. Left pocket with pen slot.
Front welt hand-warmer pockets.
Two interior pockets at waist level.
Custom SF map print pocketing, made with 100% Organic Cotton.
Zigzag reinforcement stitching on collar and front placket.
Custom copper YKK doughnut buttons & rivets.
Interior natural leather patch.
Wash cold and tumble dry low.
Made in China.
LIMITED
This product is part of a small batch manufacturing run that may use exclusive materials like dead stock fabrics. The product is limited in quantity and may never be in stock again. Limited products are available for immediate shipping.
Click here for further information
Report by taylorstitch.com
---