There's always a first time. My first encounter with the Lamborghini Urraco was a mix of amazement and confusion. I had never seen this Italian icon or had it in front of my camera.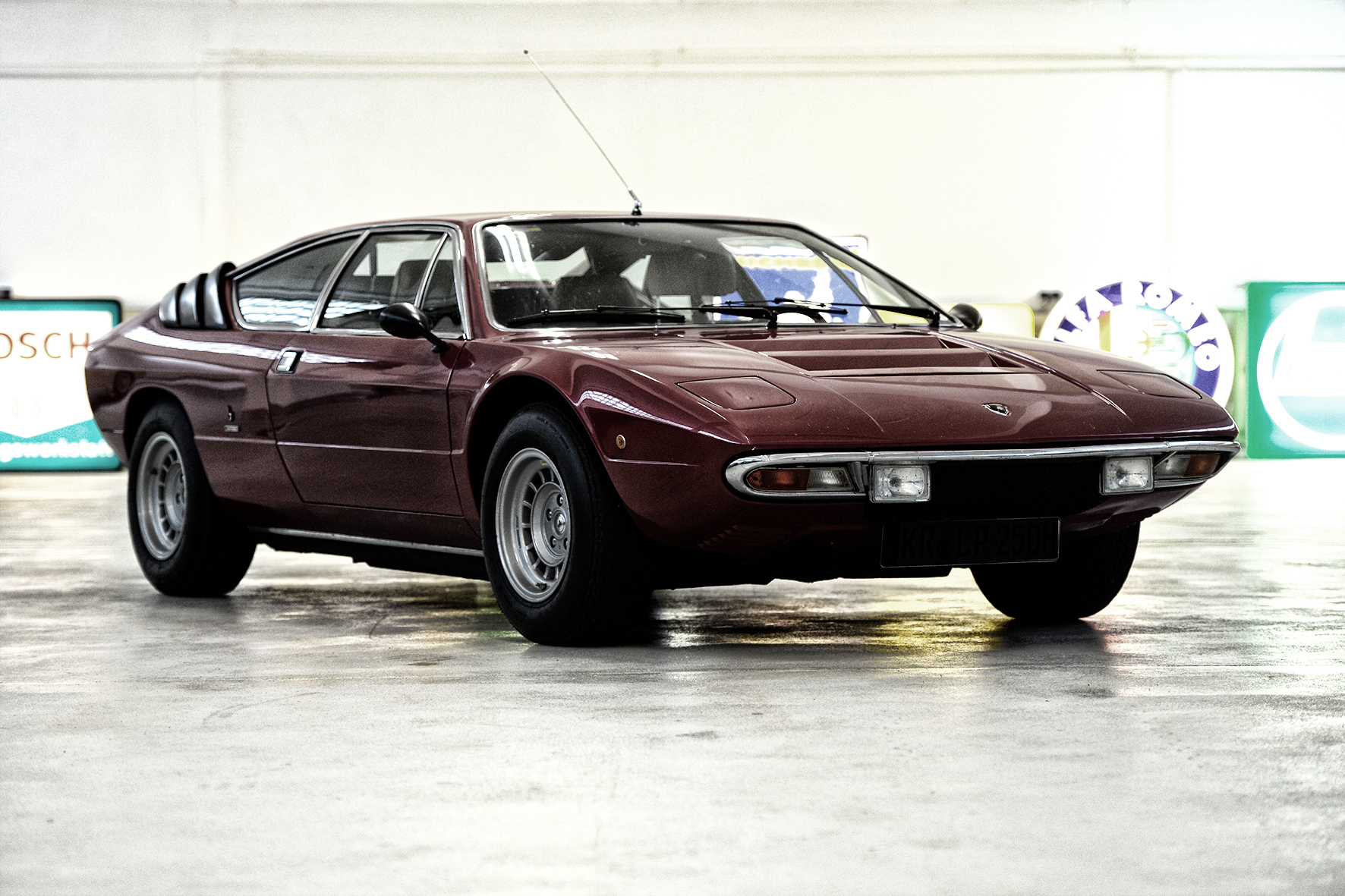 In general, I have to admit, shame on me, that I always associated Lamborghini with the Countach or the newer models like the Aventador, with their aggressive, almost brutal but very sporty and idiosyncratic design.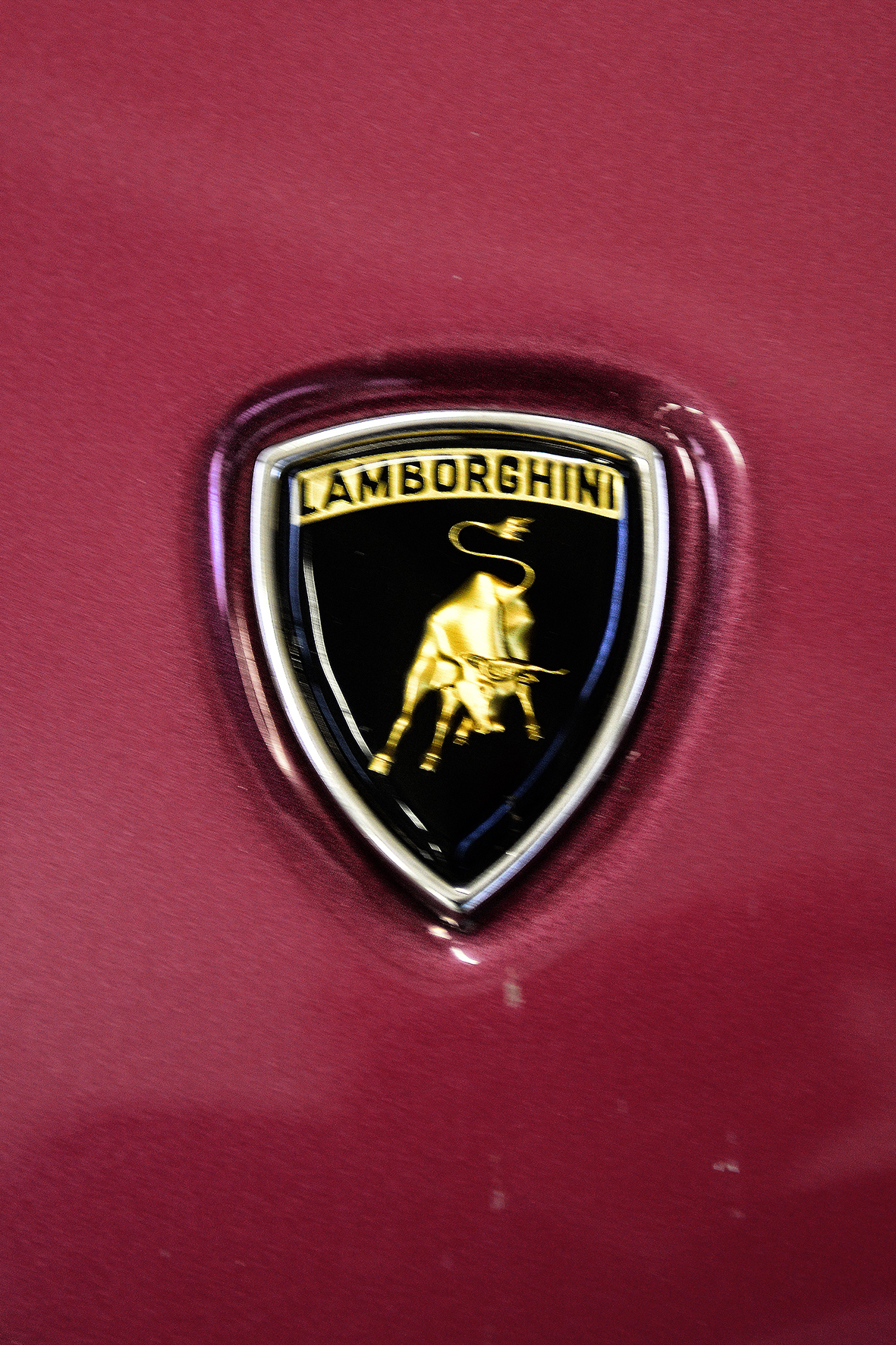 Of course I was aware of the Lamborghini Miura, but I didn't know either the 400 GT 2+2 or the Urraco. But now back to the Lamborghini Urraco with its soft lines and the large cooling openings on the rear window, which are somewhat reminiscent of a shark. This Italian sports car was designed by Marcello Gandini for the Bertone design office as a 2+2 seater mid-engine coupé. It was planned to compete with the Ferrari 246 GT Dino, Porsche 911, Ferrari 308 GT4 and the Maserati Bora.
The prototype of the Urraco was presented to the public in 1971, long before the design was ready for series production. Many pre-orders were received, most of which were canceled by customers due to the long wait. All in all, the Urraco was a commercial failure for Lamborghini. It was calculated that 1000 vehicles could be sold per year. In the end it remained at 674 Urraco's in the 7 years in which this Lamborghini was built.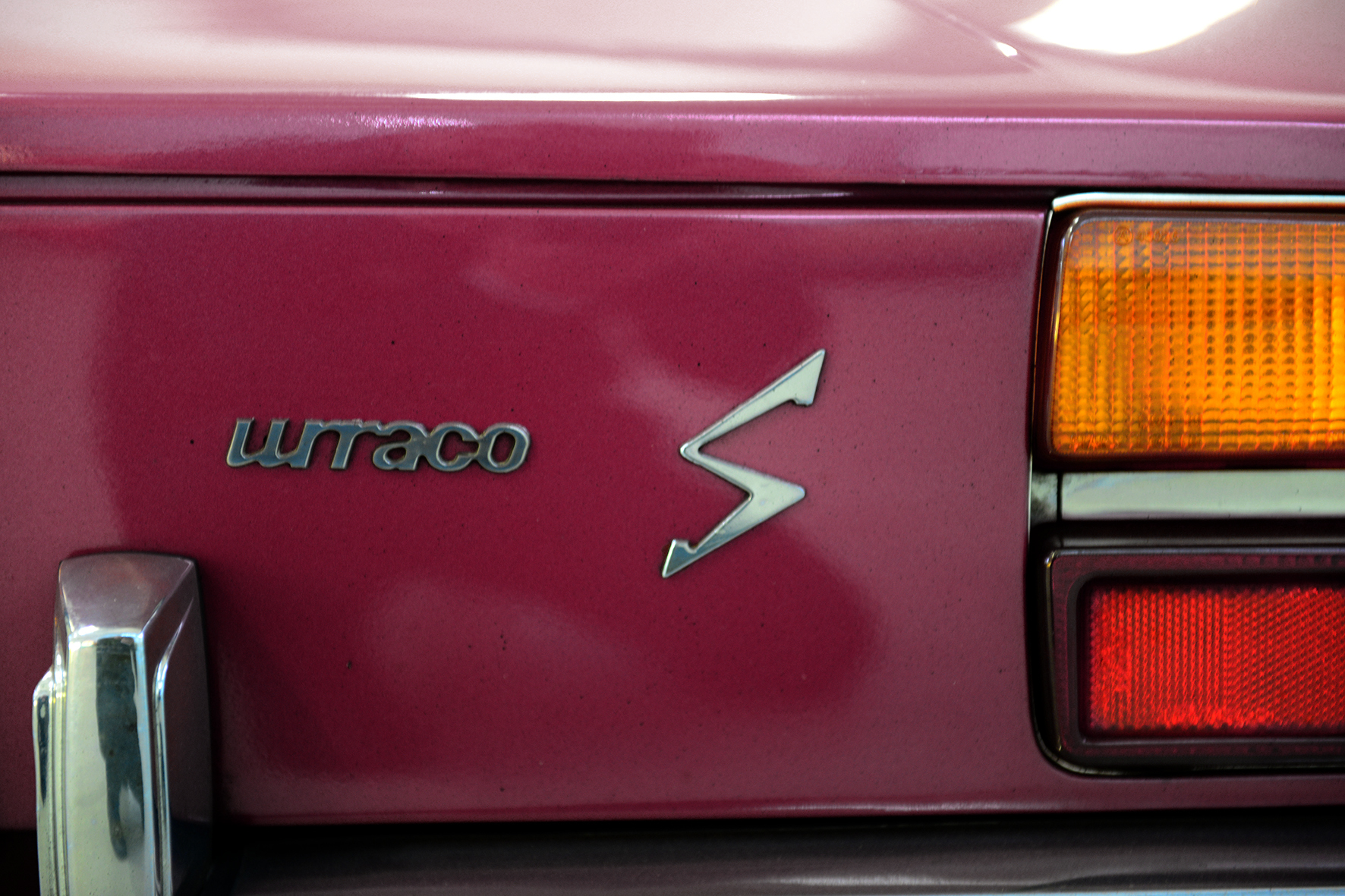 Similar to the Ferrari 308 GT4, also designed by Bertone, the Urraco was developed as a 2+2 seater sports coupé. The rear seats are of course only emergency seats, which in the end served as additional luggage racks in everyday use. The concept of the 2+2 seater forced Bertone to have a larger cockpit, simply because more space would be needed for possible four passengers. This resulted in a very short front body overhang and a long roofline. Marcello Gandini therefore designed the large cooling openings above the rear axle to make the cockpit look smaller. This is why the Urraco is considered one of the most beautiful designs of a 2+2 coupé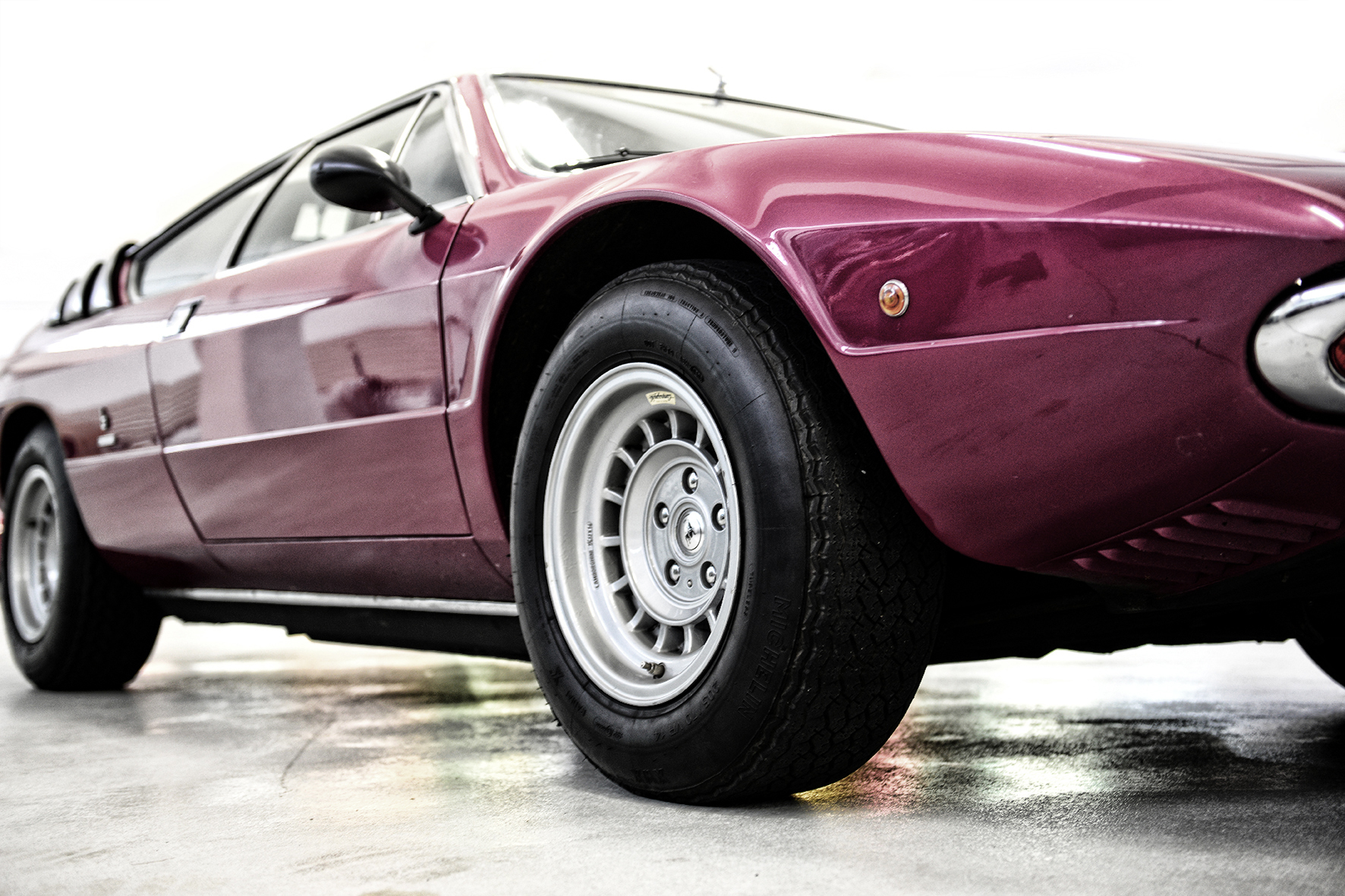 Paolo Stanzani was responsible for the technical development of the Urraco and he had to round up the Lamborghini product offering. However, it turned out that there were a few technical problems, the workmanship had some flaws and the price ended up being too high compared to the competition.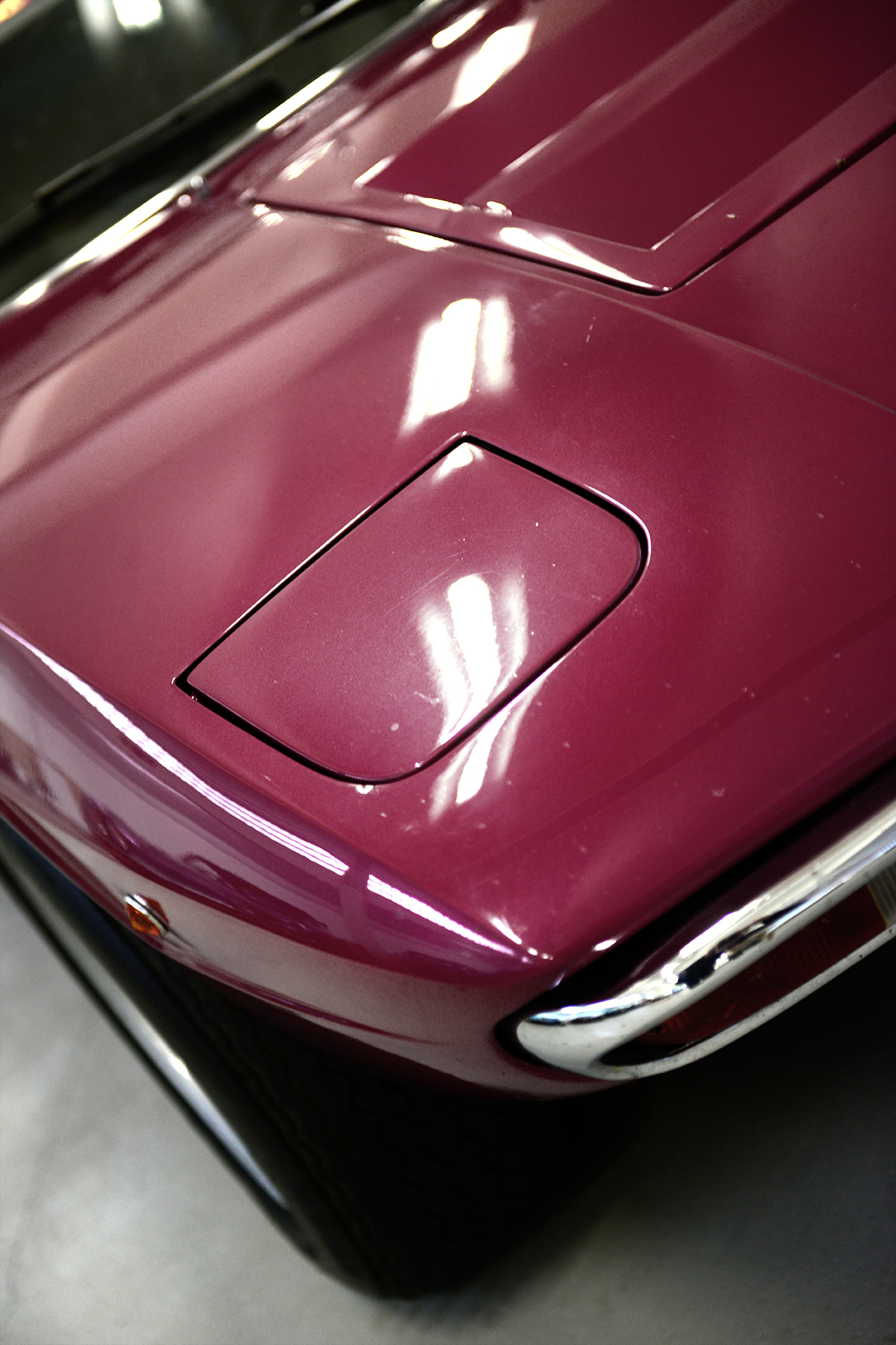 The Urraco had a self-supporting all-steel body and an engine installed in the middle, transverse to the direction of travel. Contrary to the 12 cylinders used in earlier models, the Urraco had a V8 90˙ cylinder engine with 2.5 liters and 220 hp (P250). The chassis was designed in a semi-monocoque construction in contrast to the earlier Lamborghini's which had a lattice-tube frame.
In 1974 the P300 was presented at the Turin Motor Show with a 3 liter engine and 265 hp. In addition, a smaller engine variant was established specifically for the Italian market with a displacement of 2 liters, since the taxation for larger-volume vehicles in Italy was drastically increased.
One of the most striking innovations in the design of a sports car was found on the dashboard, the speedometer and tachometer were located on the right and left of the steering wheel, which meant that they were often hidden from the driver's hands.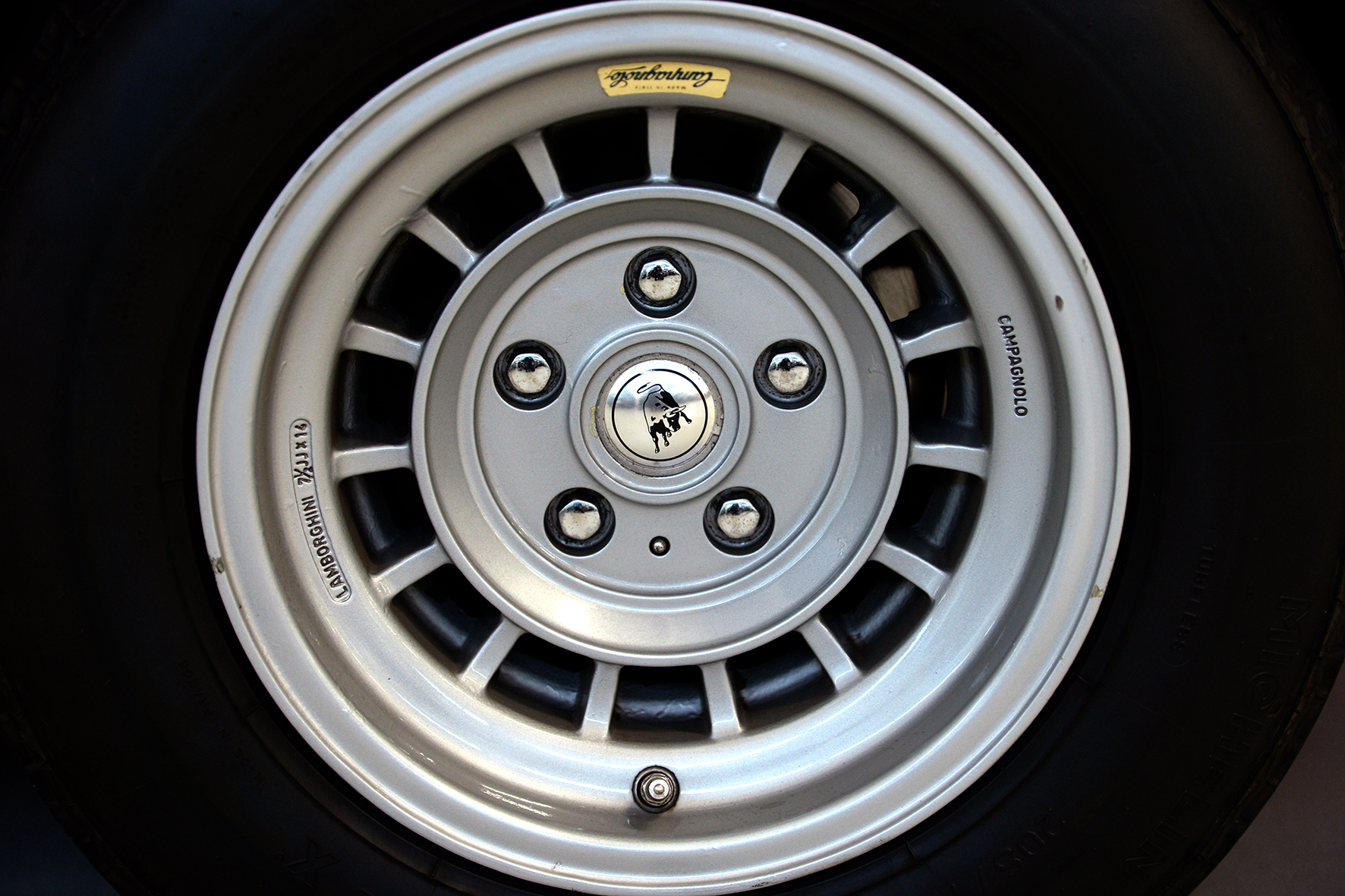 Nevertheless, the Lamborghini Urraco is a unique example of the Italian art of creating wonderful, distinctive sports cars that will be remembered and have their special place in the history, here of course an important milestone in Lamborghini's history. This special Lamborghini Urraco shown here has a very rare design element. The engine hood is slightly different and only exist 17 times worldwide and was created only for the French market.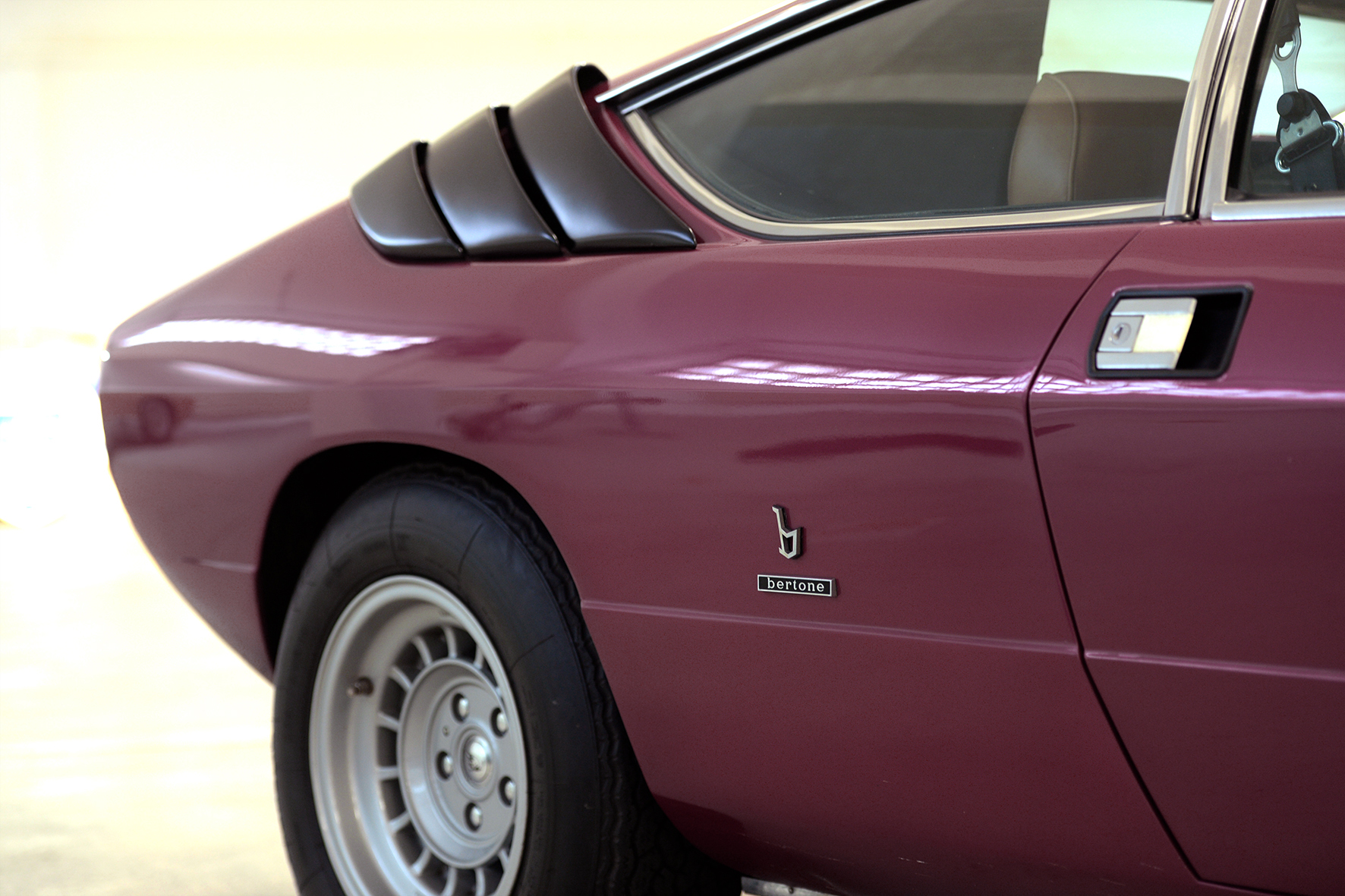 Enjoy the pictures of this special vehicle – embodying the Italian way of life.
URRACO: TECHNICAL SPECIFICATION
MODEL Urraco
TYPE 2+2 seater two door Coupé
YEAR OF PRODUCTION 1973-1980
NUMBER OF BUILD CARS 674 items
DESIGNER Marcello Gandini for Bertone S.p.A.
ENGINE transverse mid-mounted V8 – 90º
BORE AND STROKE 86 mm x 64,5 mm
CUBIC CAPACITY TOTAL 2996 cc
VALVE TRAIN DOHC, 2 Valve per cylinder
TRANSMISSION 5-speed + 1 reverse manual
HORSEPOWER 265 bhp at 7500 rpm
TORQUE 274 Nm at 3500 rpm
COMPRESSION 10,10 : 1
FUEL FEED 4 Weber carburetor 40 DCNF
ASPIRATION N/A
LUBRICATION wet sump
CLUTCH dry single plate
WHEEL DRIVE Rear-wheel-drive
CHASSIS monocoque steel construction with aluminium sections
BRAKES discs all around
SUSPENSION FRONT independent double wishbones, coil springs, anti roll bar
SUSPENSION REAR independent double wishbones, coil springs, anti roll bar
LENGHT 4280 mm
WIDTH 1760 mm
HEIGHT 1110 mm
WHEELBASE 2450 mm
TRACK FRONT / REAR 1460 mm / 1460 mm RIDE HEIGHT 120 mm
WEIGHT WITHOUT FUEL 1308 kg
FUEL CAPACITY 80 liters
TYRES FRONT / REAR 195/70 VR14 / 205/70 VR14
MAXIMUM SPEED 254 km/h
ACCELERATION 0 – 100 km/h 7.6 sec.