Inaugurated in 2016, Heveningham Concours has become one of the finest annual motor car and aeroplane shows. It is held at Heveningham Hall in Suffolk where fifty or so remarkable motor cars are displayed on the garden terraces together with a dozen or so historic propeller aircraft in parkland nearby.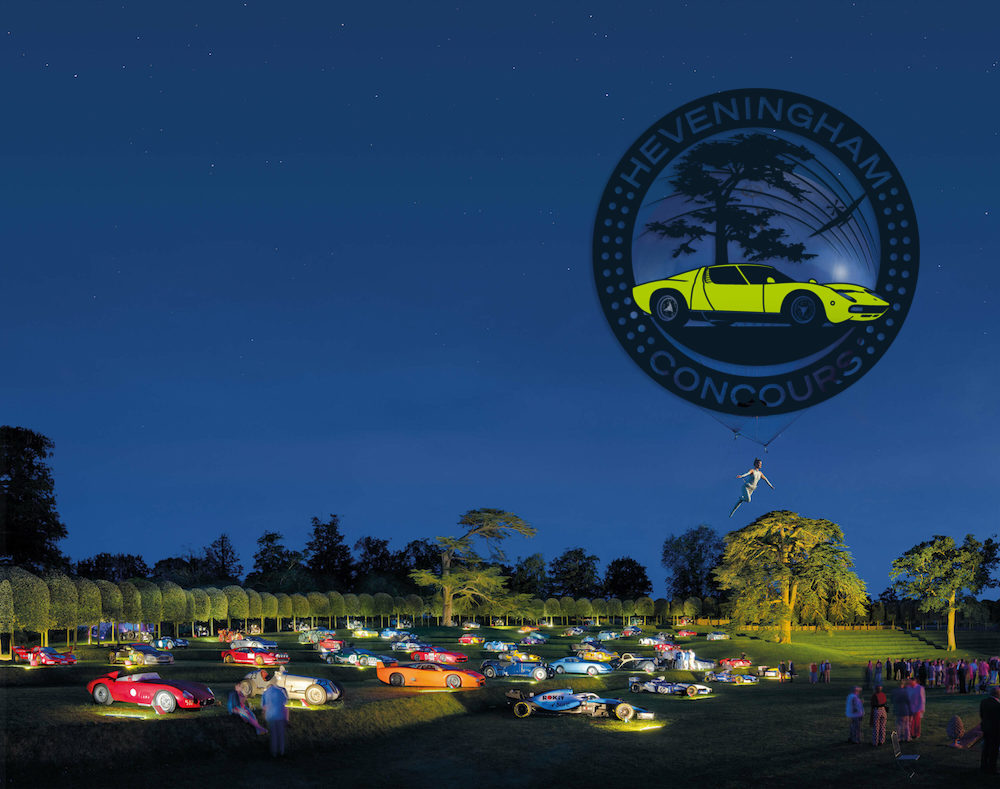 At this time, Heveningham Concours also presents Horsepower Hill, a 'drag race' along a parkland road, as well as Heveningham Tour, a 50-mile drive for owners through the Suffolk countryside with a stop for lunch. The event takes place at the same time as, and side-by-side with, the annual Country Fair.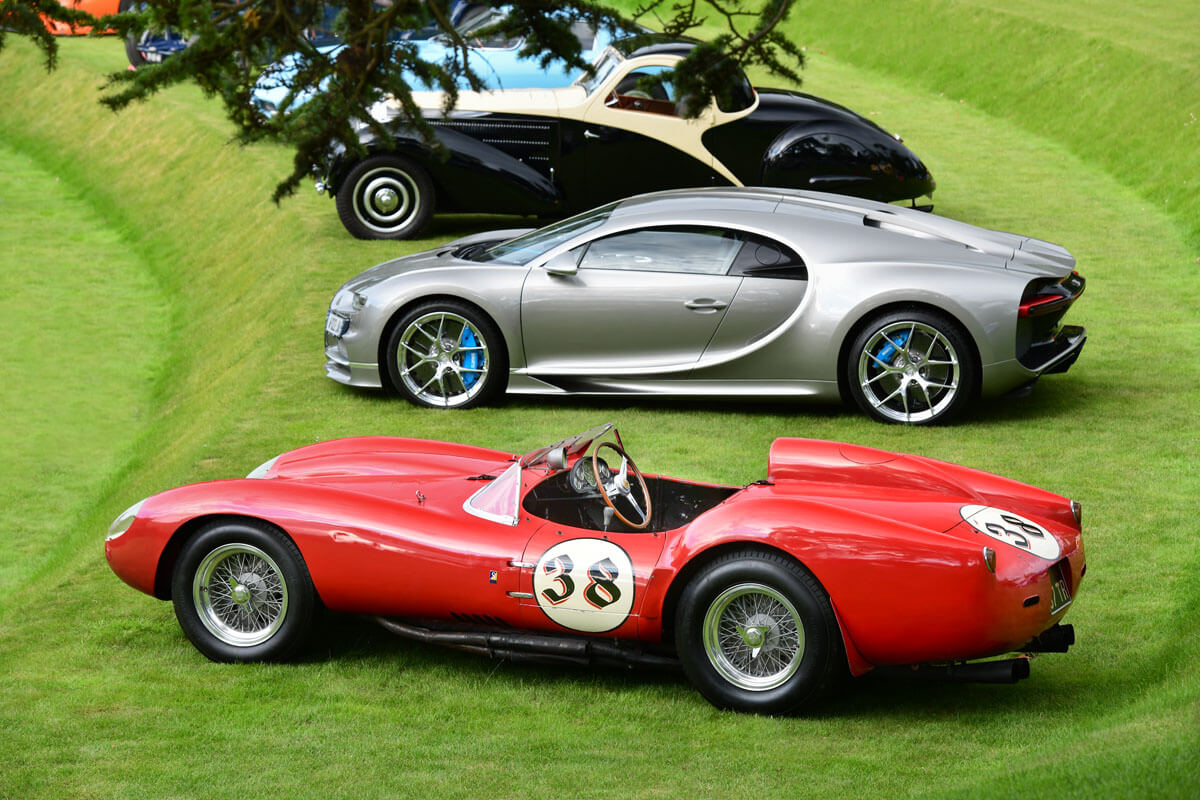 The Heveningham Concours: Charity
All proceeds and profits from Heveningham Concours go into a charitable trust which funds a local dementia unit, various cases of need locally and has contributed substantially towards building a new centre for a Community Care Nursing Fund where the local hospital was closed. It also supports local schools with equipment & provides a full 'i-mobility' design scholarship at the Royal College of Art.
Heveningham Hall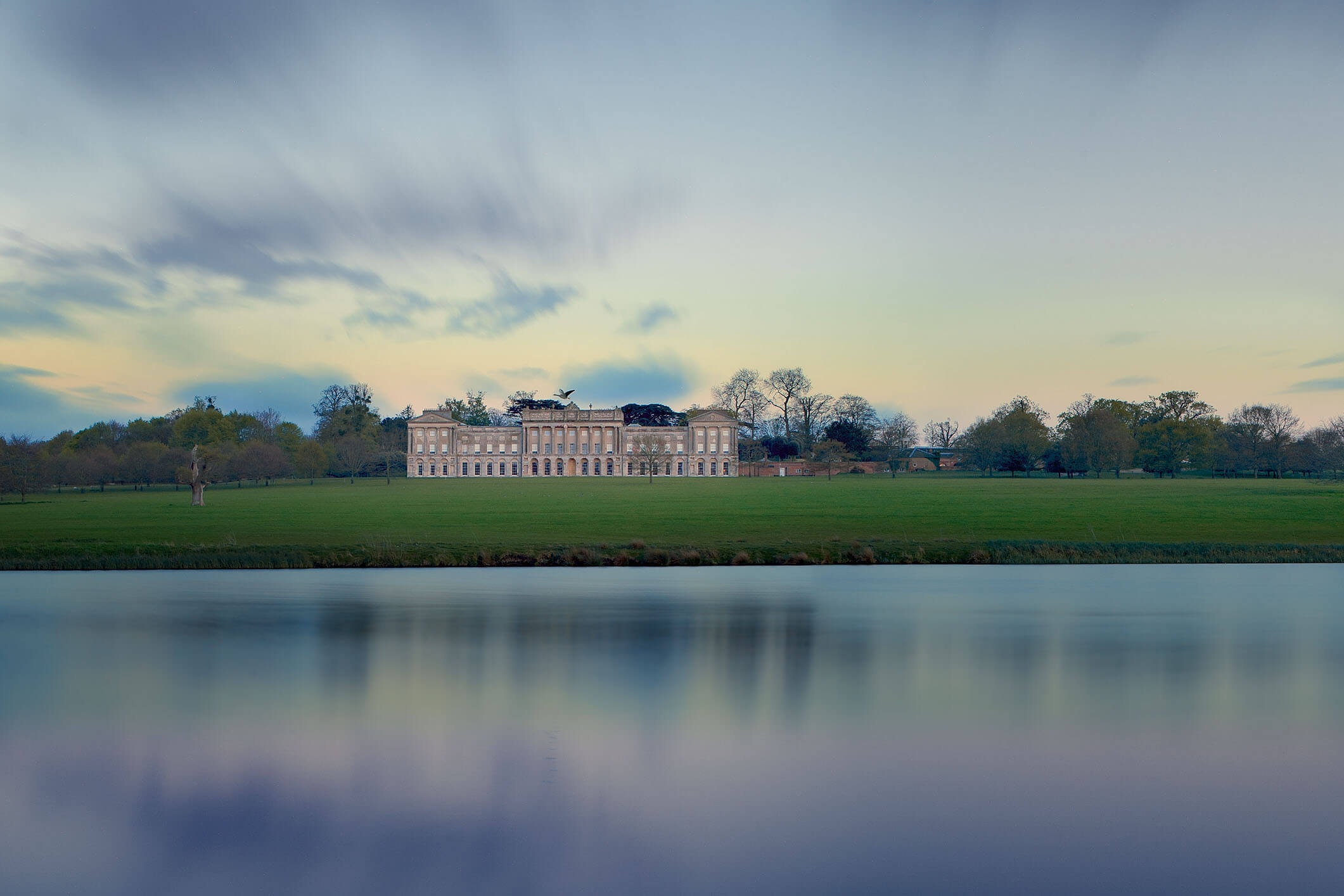 Heveningham Hall was first built in 1658. Between 1778 and 1781 it was substantially rebuilt, by architects Sir Robert Taylor and James Wyatt, resulting in the strikingly wide exterior and the interior's astonishing neoclassical rooms. The landscape was designed by Capability Brown in 1782, with ground-works also beginning in that year, but with his death in 1783 the landscape project soon faded. In 1995 the project to complete these plans began and renowned landscape architect Kim Wilkie was brought in to help accomplish this. Kim went on to help create many other landscape projects on the estate with the terraces at the rear of the Hall, upon which the motor cars are displayed for the concours, being a notable example.