Timeless Handmade leather products | RUBIROSA designs its products in Switzerland. The climate-friendly Smart Casual shoe collections are exquisitely handmade in Italy and their bags are exquisitely handmade in Portugal. RUBIROSA does not compromise on quality. The seasonal renewal of collections offers customers always up-to-date and fashionable new designs. A basic range helps to ensure that individual designs can be reordered again and again.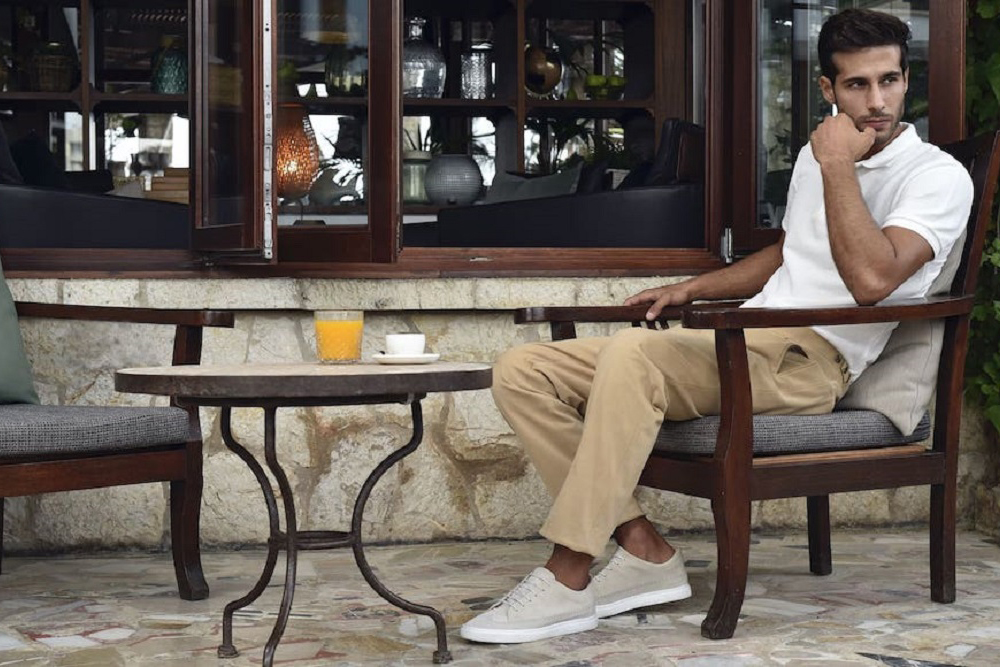 Passionate Traditional craftsmanship
Studio
The exclusive products for men are produced to the highest quality. All of the items are handmade with the utmost attention to detail and offer unparalleled comfort. The company maintains traditional craftsmanship standards and relies on the most experienced manufacturers.
Independent Elegance for every outfit
World of RUBIROSA
RUBIROSA, named after the legendary Latin American gentleman Porfirio Rubirosa (1909-1965), is more than a brand. Like the style icon Rubirosa, the label stands for an attitude to life: say yes to beautiful things, fashion, style, enjoyment, personality, authenticity and creativity. In short, RUBIROSA is pure joie de vivre – from head to toe.
Legend Life and love in the fast lane
Porfirio
The Latin American was a style icon and the last great playboy of the twentieth century. Rubirosa was considered 'the man' par excellence in the jet set of the 1940s and 1950s. He played polo, loved women, piloted planes, drove in car races and searched for sunken treasure in the Caribbean. No wonder the bon vivant inspired Ian Fleming with the figure of James Bond.
Latest Storys about Rubirosa
A pinch of nonchalance
RUBIROSA have put there current sneakers and bags in the best light and photographed them in the photo studio. All there models have been shot from different angles and they now present the whole collection in this new style on there online shop. For the summer, in addition to the standard colours, from white to black, there are also beautiful earth tones that can be combined with many summery pieces from your wardrobe. Fine seams as a decorative element determine the new design of the RUBIROSA leather sneakers and give the models a unique lightness and refinement.
Find out more here /// Go directly to the shop
Report by rubirosa.com
---