Born into a family of actors and directors, and himself trained in these métiers, Julien Drach's work blends the boundaries and layers between cinema, painting and photography and are a direct reflection of his upbringing.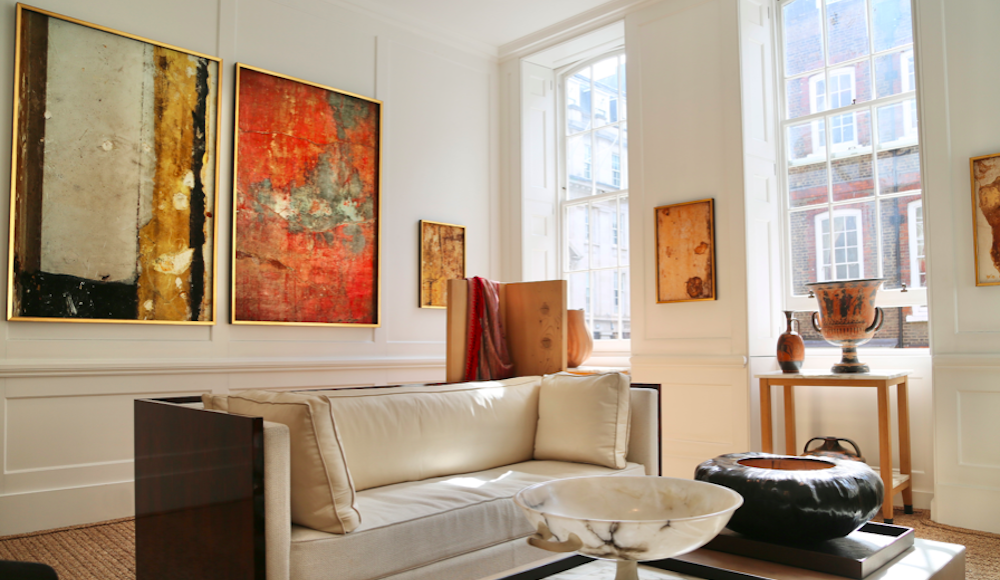 The images chosen by myself and Julien for their exhibition at Connolly, are a simple record of the beauty of the ephemeral nature of life. They are also astounding visual archives of cities in perpetual motion. The poet, Paul Claudel says 'the eye listens' and Julien with his lens, expands the viewer's sensory information. One might feel the need to see, listen to and touch this 'matter 'as captured by the magic of the 'camera obscura.'
For Julien, fences, walls of often derelict buildings, subway platforms and sidewalks continue to accumulate layers of life, with powerful hidden messages – a strata of memories.
His work echoes the Japanese philosophy of wabi-sabi celebrating the fragile beauty of objects, their impermanence and the details almost invisible to those who don't slow their gaze to understand their profound aesthetics. Each city, each detail of a wall has a singular colour, a vibration, that he captures and records for posterity before it is covered bulldozed or rebuilt…
Click here for further information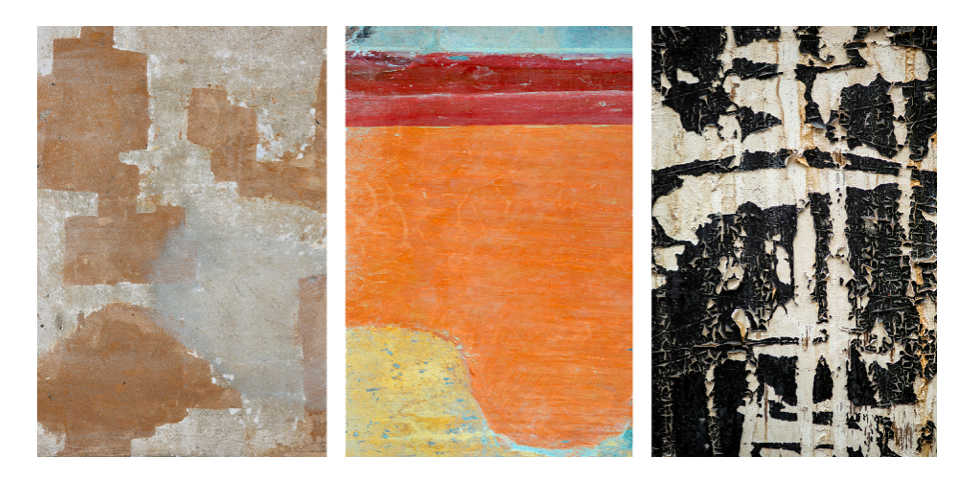 This project started a decade ago and spans several continents. "I began in 2012 in New York, a city vibrating with telluric energies. I was crisscrossing the city where steel, glass and asphalt dominate the landscape. I became so obsessed that I spent an entire winter devising a photographic technique allowing me to transcend each detail into a giant fresco. My tripod had replaced the easel. The compositions play with abstraction. They are the result of a long and arduous work of scouting locations. They have taken me to Paris, Berlin, Pompei and most recently Rome while I was the Artist in Residence at the Villa Medici in 2018".
The real work is that of the composition, honing in on the smallest detail to show the bigger picture. Painstakingly photographed over many hours, in stark contrast to instantaneous street photography works, the photographs are presented without any glass, almost as a canvas, to get a feel of the texture of the surface and depth of the subject matter. The images are printed on a special museum fine art paper and dibond mounted .. gloss free and elemental in the artists vision and reproduction of the material world.
The In-visible series is presented for the first time at 4 Clifford Street, Connolly, London.
About Julien Drach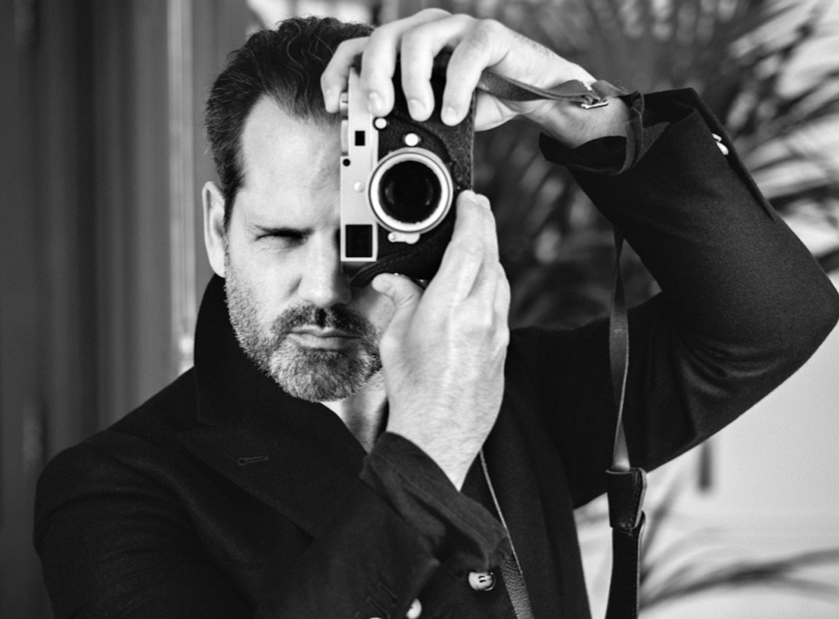 Julien Drach also collaborates with international magazines such as PURPLE, CABANA, Architectural Digest Italy and France, and Vanity Fair as well as internationally renowned interior designers. His work was selected by LVMH in 2021 for the LOUIS200 project for the celebration of the birth of Louis Vuitton. His work is also exhibited in Paris and recently at Sotheby's London and can be found in numerous private collections.
more information: connollyengland.com
---