While there are broad understandings of the hierarchy in power, price and performance in the sports, super and hypercar worlds there's still a Wild West, frontier-like feel about their electric equivalents. Ahost of manufacturers are making bold claims about million-pound, all-electric hypercars with 2,000PS, 0-62mph in under two seconds and range to take you to the moon and back. Some of them you'll have heard of, some of them are new players, but anyone with a whiff of realism will understand it's easy to send out a press release with impressive stats and a few digitally enhanced pics to grab some headlines but rather more difficult to see it through to successful market launch.
We've tried to weed out the dreamers from our selection, the cars you see here hopefully credible contenders in the near-future of fully electric hypercars. These should all be around in 2021, but with electric supercars it is sometimes hard to tell.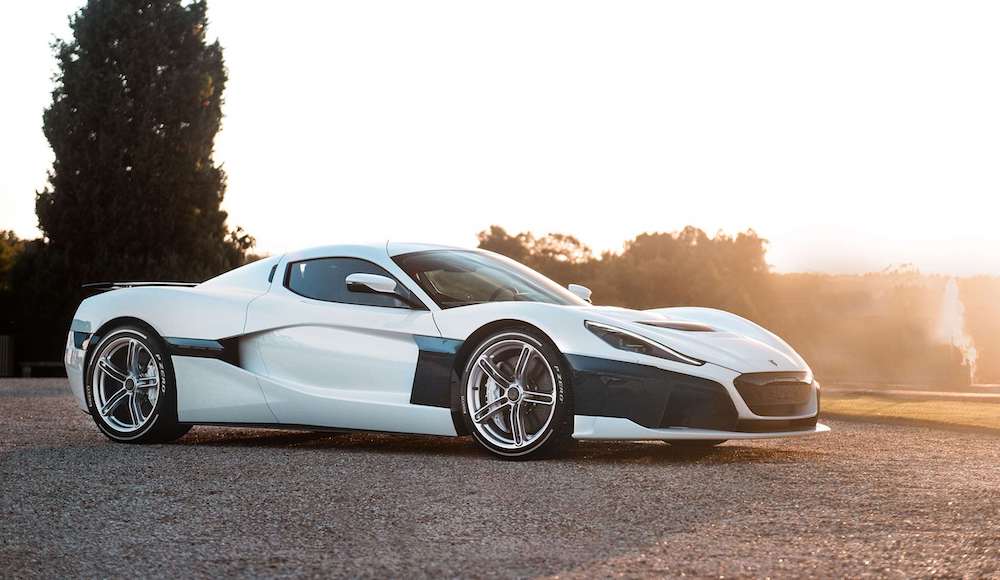 Rimac C_Two
The electric revolution has parallels to the earliest days of the automobile, given the emergence of a new generation of young entrepreneurs and engineers unafraid to think big. Mate Rimac is a perfect example, the Croatian starting out with an improvised electric conversion to his BMW racing car after he blew the original engine. In just a few short years his expertise is so in demand manufacturers are fighting each other for a slice, Porsche's stake alone validation of his promise. The C_Two has the compulsory crazy stats required to operate in this field, the 258mph top speed backed up with a 341-mile range and the rigour of a proper testing regime to underline its credibility. Suffice to say, Rimac is a name you'll be hearing a lot of in the coming years, whether on his own cars or as a consultant to more mainstream ones.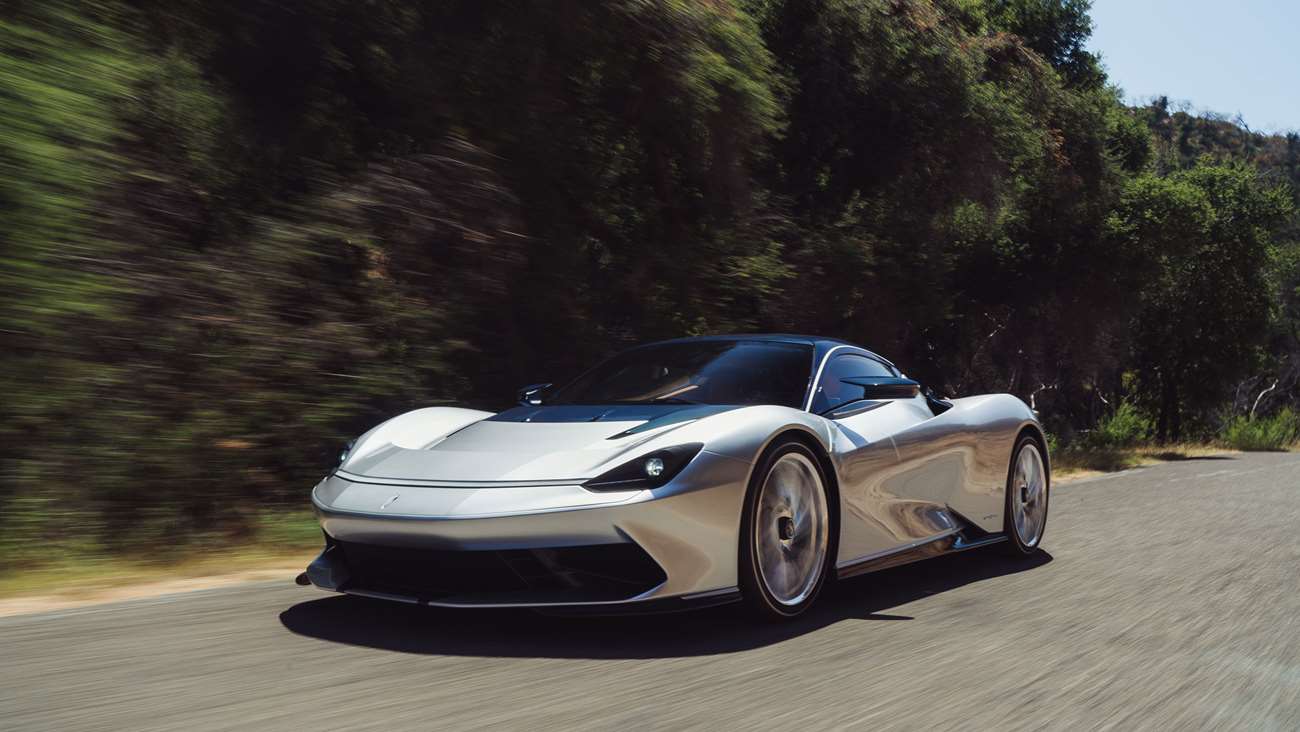 Pininfarina Battista
In a world packed with exotic brands and sometimes eccentric model names it's something of a relief to find one you'll have heard of, albeit as a styling house rather than a manufacturer. Bearing that in mind, remember what we were just saying about Rimac? Well, guess who supplies the electric powertrain for the Battista… With a comparable 1,926PS (1,900bhp) and 2,300Nm (1,702lb ft) from its four electric motors, the Battista's development drive is no less than Nick Heidfeld (he of 41.6 legend) and will be strictly limited to just 150 cars, of which five will be 2.6m euro Anniversario special editions. "I have piloted the quickest road and race cars in the world. I've never driven anything as powerful as the Battista," says Quick Nick, should you not believe the numbers.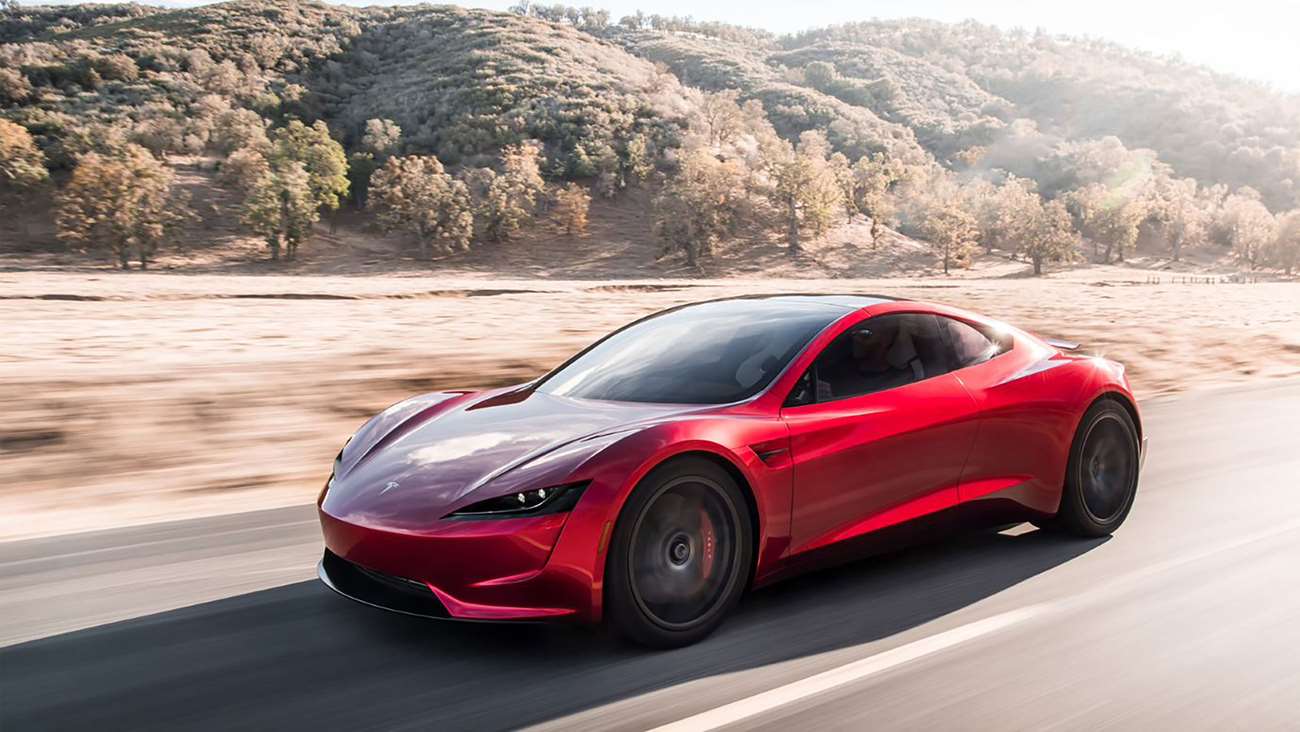 Tesla Roadster
Described with typical Elon Musk hubris as "a hardcore smackdown to gasoline cars", the second-generation Tesla Roadster promises seating for four, 10,000Nm (7,400lb ft) of torque, 0-62mph in less than two seconds, 250mph-plus and a range of over 600 miles. Or, at least, it did when Musk revealed it back in 2017 with the promise of it being the "fastest production car ever made, period." A £38,000 deposit will secure one while £189,000 'reservation' for one of 1,000 'Founders Series' is also offered on the company's website. So, when will it arrive on your driveway? Well, production delays are as much a feature of the Tesla story as ludicrous acceleration and eye-catching PR stunts so best not hold your breath.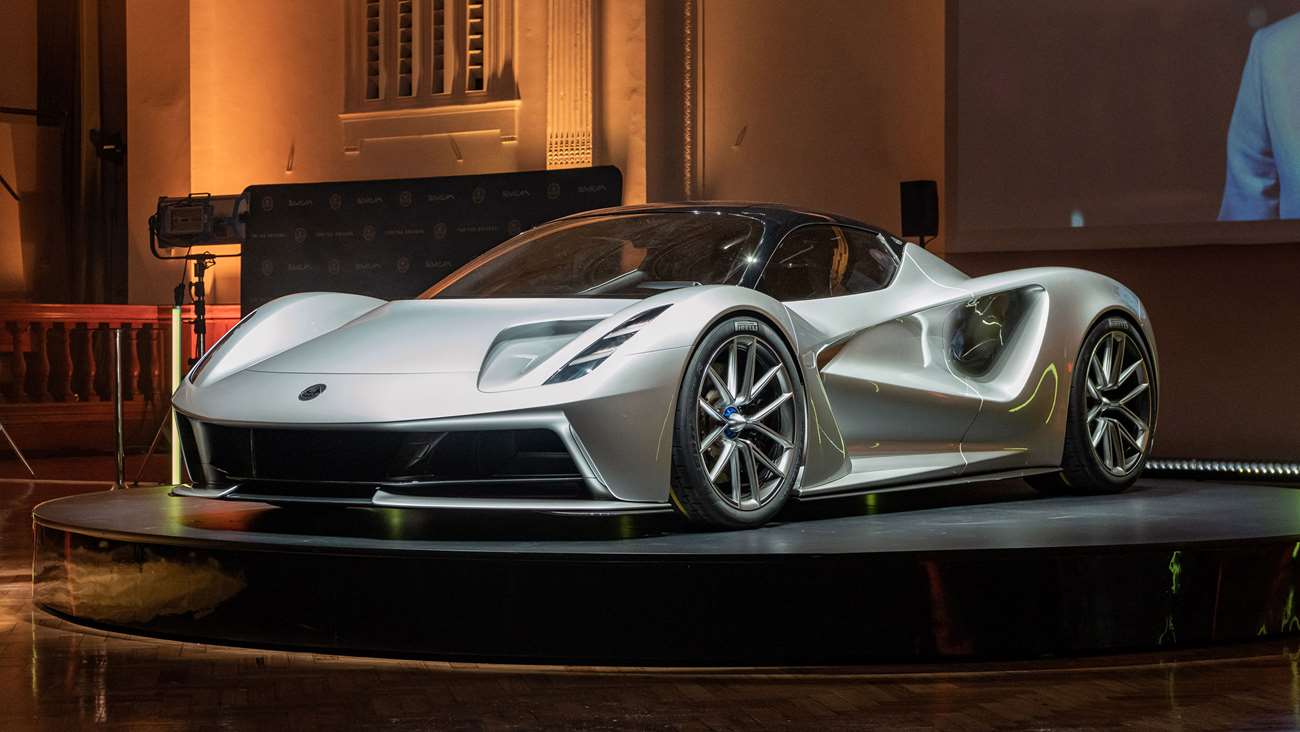 Lotus Evija
Target output of 2,000PS? Check. Strictly limited production and a seven-figure pricetag? Check. Next-level performance claims? Again, check. With Lotus there is at least a respected brand name with a rich heritage, and reassurance from published test driver notes by Gavan Kershaw that it's capable of more than sitting on a rotating plinth looking pretty. In keeping with Lotus traditions the Evija prioritises weight-saving, the claimed 1,680kg respectable for an electric supercar even if that means a smaller battery and shorter range than many of its rivals. We have, of course, been teased with bold promises by Lotus that never came to anything. But its new Chinese owners have the ambitions and – more importantly – the money to realise them. Fingers crossed.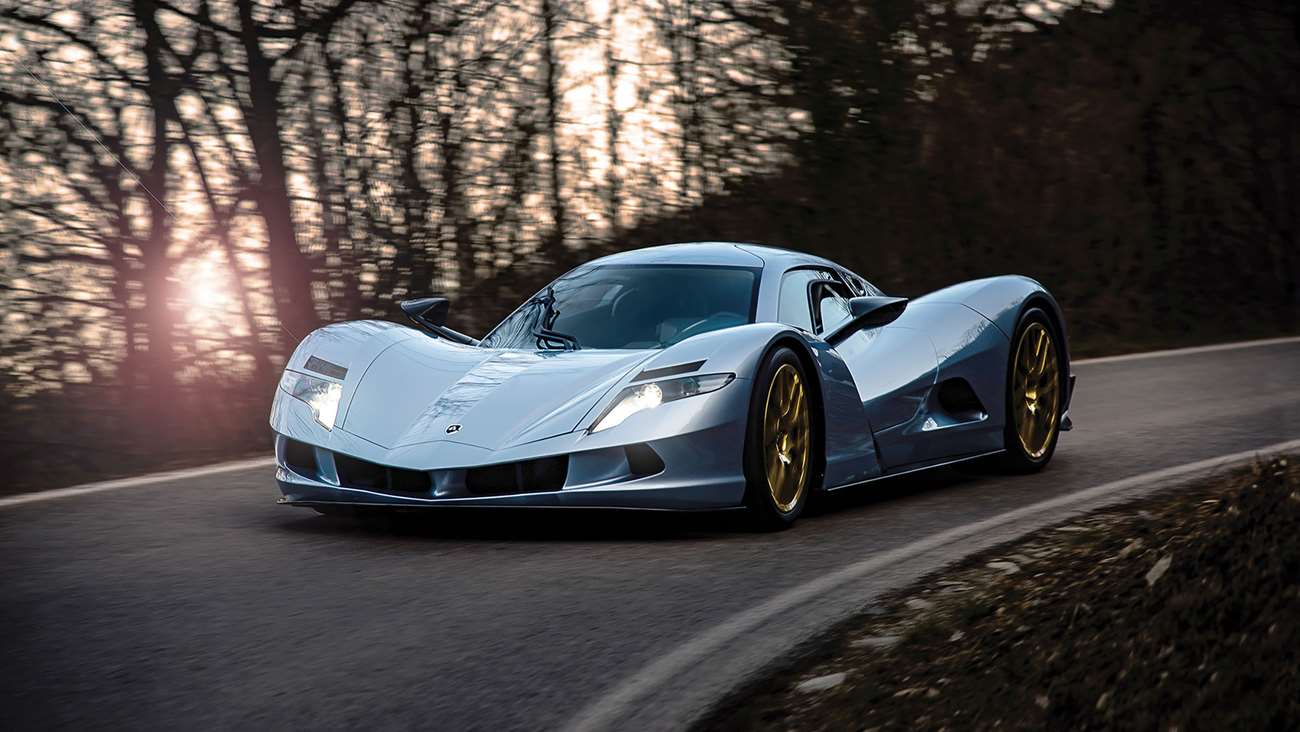 Aspark Owl
The who-what? The name might not be familiar but, by now, the claims and numbers will be, the Aspark Owl promising – you guessed it – a 0-62mph time of less than two seconds, a combined 2,000Nm (1,480lb ft) of torque from its four electric motors and a top speed well north of 200mph. So far, so predictable, the Owl originating in Japan but due to be built in Italy and selling for a price just shy of 3m euro. Compared with the angular futurism of most in this sector the more swoopy, traditional curves of the Owl's bodywork have a real sense of elegance and it's one to be added to the mega electric hypercar grouptest as and when we get a chance to do that.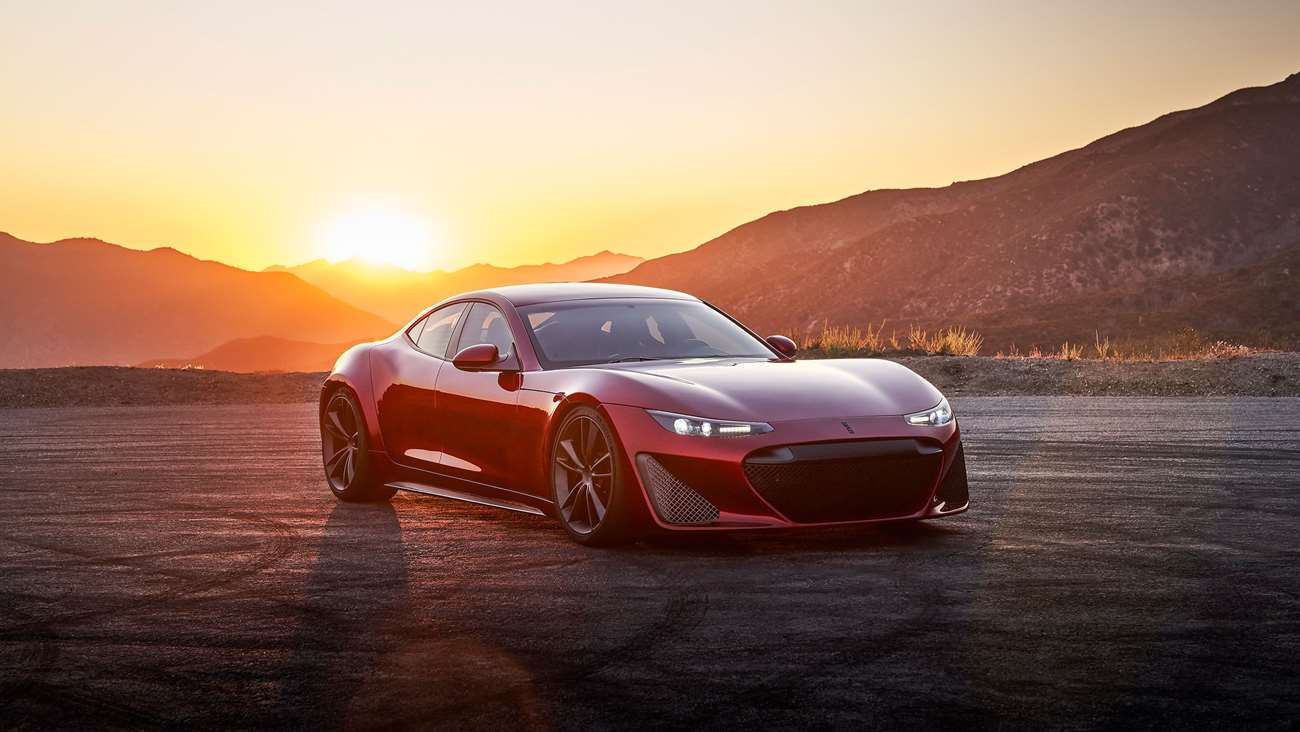 Drako GTE
The brainchild of two Californian-based engineers and entrepreneurs, the four-seat Drako GTE ticks the expected boxes with a combined 1,216PS (1,200bhp) and 8,880Nm (6,571lb ft) from its four electric motors and boasts of a 200mph-plus top speed. The Nürburgring is a long way from San Jose but Drako claims the German track informs industry leading torque vectoring, with individual wheels adjusting their positive and negative outputs to help the GTE rail the bends with "a feeling almost as if the laws of physics have been exceeded." With a price tag of $1.25m and production due to be limited to just 25 examples, the input of famed racer, restorer and all-round car-guru Bruce Canepa adding credibility to the project.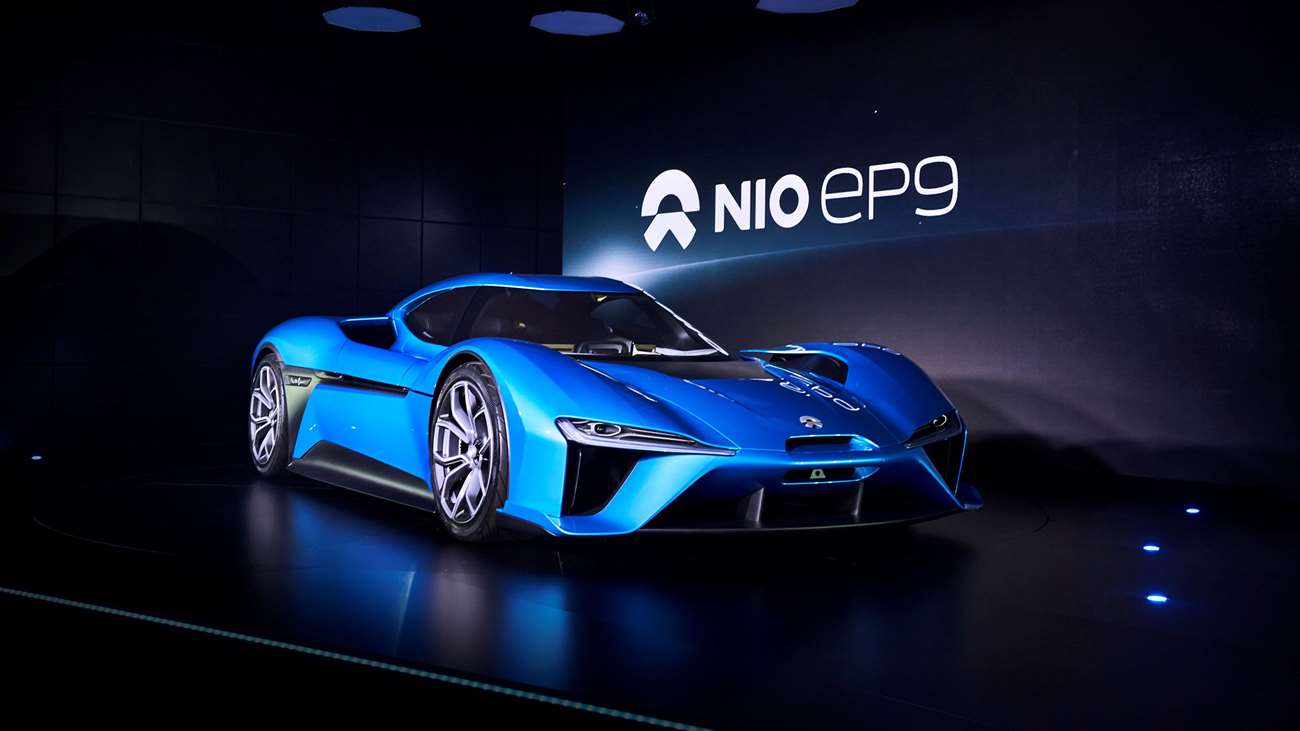 Nio EP9
Nio is another brand you may not have heard much about but is actually more serious and credible than you might have assumed. After all, plenty have announced electric hypercars with bold performance claims. But Nio has actually delivered in one of the toughest environments possible with a 6m 45.9s Nürburgring lap in the hands of Scottish ace Peter Dumbreck. Some may question the relevance of such stunts to real world driving conditions but to even get a time on the board is an impressive validation of the EP9's engineering, the stats offering an equivalent of 1,378PS (1,360bhp) and 6,334Nm (4,687lb ft). With downforce claimed to be twice that of an F1 car, fancy pushrod style suspension and the ability to pull more than 2.5 lateral G in the corners the Nio looks like a proper piece of kit.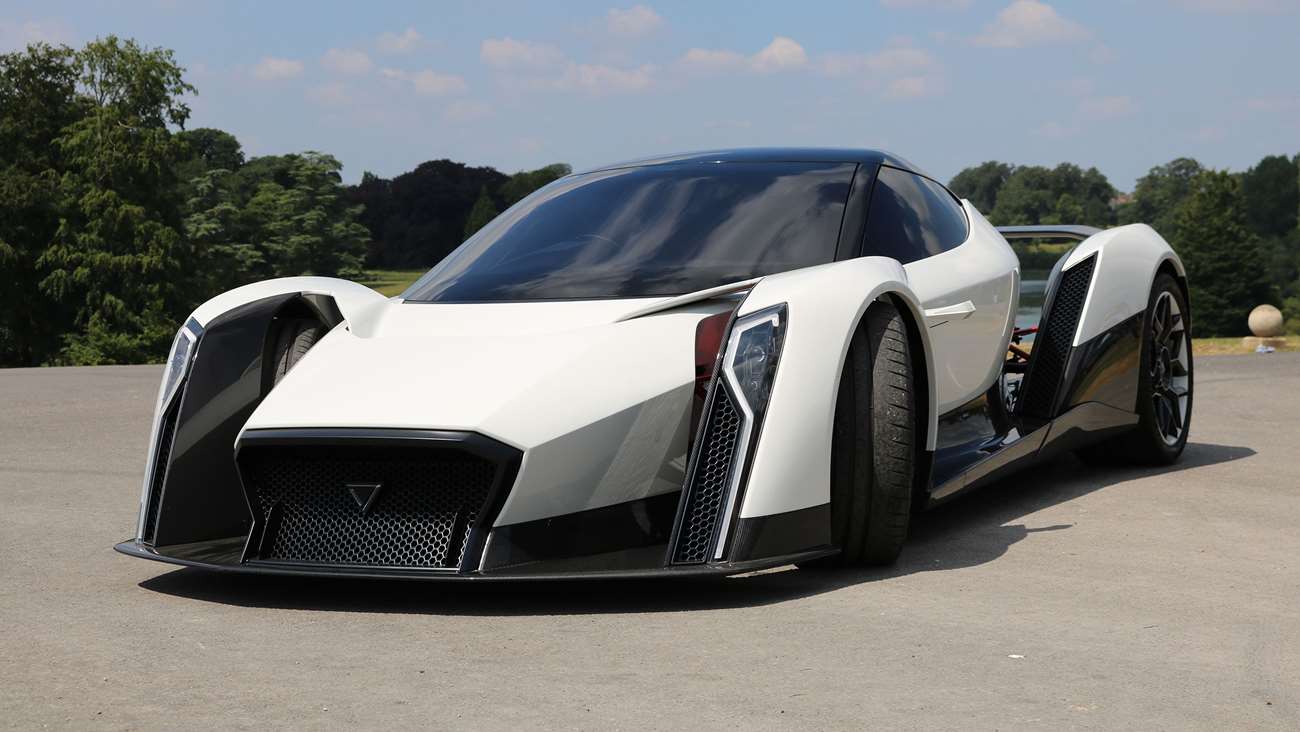 Dendrobium D-1
Another multi-national start-up with a wacky name and novelty styling features (in this case doors said to open like the petals of an orchid), the Dendrobium takes its money and inspiration from Singapore but is engineered here in the UK with initial development work by Williams Advanced Engineering. Like the Lotus Evija, it targets a low kerb weight as a priority, which isn't surprising given many of the people behind it cut their teeth a few years back as members of the team who developed (and sold) the McLaren F1. With that kind of mindset – and 1,824PS (1,800bhp) – hopes are high the D-1 will deliver at the more driver-focused end of the electric hypercar spectrum.
Report by Dan Trent for goodwood.com
---